Los Nervionenses host los Boquerones in an Andalucian derby of great importance...
Raising Their Level

Derby matches are always hard fought affairs, but the fixture between Sevilla and Malaga on Sunday afternoon promises to be doubly so due to the league positions of the clubs. While los Nervionenses are flirting with the European spots they hold so dear, their visitors are right at the foot of the standings and are in desperate need of points to avoid the drop.
If Sevilla had hoped of reaching the Europa League through the back door of the Copa del Rey, those aspirations were extinguished on Wednesday night, when a trip to the Bernabeu brought with it a 2-0 loss for the Rojiblancos. It was only in the final 10 minutes that the match really got away from the Andalucians, who look far more competitive now than they did during a lean spell in December.
Had it not been for Alvaro Negredo having a goal controversially dismissed against Madrid in midweek, coach Gregorio Manzano would be sitting presently with an even more confident side.
"The script could have been written differently," he sighed. "We raised our level of play. The team did a great job pushing the opposition to their limits."
One defeat in five Liga matches, three of which have been won, suggests that Sevilla's difficult winter is now over. Manzano has too keep the momentum going, else the home crowd will be quick to turn, having spent much of last term discontent, despite eventually winning fourth spot.

Anxious Times

Rock bottom of the standings, Malaga's Primera Division life is hanging by a thread. After sacking Jesualdo Ferreira and replacing him with Manuel Pellegrini in the autumn, the Andalucian club have since played all their transfer cards, and with a new look squad have yet to fair a great deal better.
Progress was made in bringing some recognised names to the club during the January transfer window, but this has not manifested itself in any success as yet. Indeed, centre-back Martin Demichelis played a significant role in the recent loss at Valencia, dismissed early on in a 4-3 defeat. But that match against los Che also showed the potential for good the new additions have, with Julio Baptista scoring a fine goal and leading the line impressively.
After a battling performance at the Mestalla, it was back to square one last weekend, when a crucial relegation battle against Zaragoza was lost at La Romareda.
"I am worried," former Real Madrid boss Manuel Pellegrini confessed to the press last weekend. "It's incomprehensible that we've conceded 47 goals this season. It's hard to aspire to win when you lose so many goals."
Pellegrini's attempts to tighten up the back line have so far come to naught, yet he must persist with his efforts, else the side who have kept only two clean sheets all season are almost certain to go down.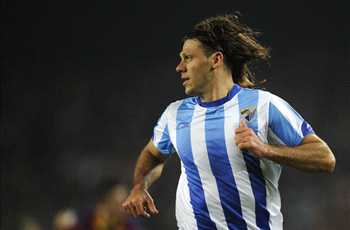 TEAM NEWS

Sevilla
Renato is a fresh concern due to an ankle complaint. There is hope that the Brazilian midfielder could yet feature.
Ivica Dragutinovic, Luca Cigarini and Tiberio Guarente will continue to miss out.
Malaga
Helder Rosario and Martin Demichelis will both return to the squad to face Sevilla. Ruben Martinez and Jesus Gamez are missing due to injury complaints.