The Neapolitans will be expected to win this Round of 16 tie...
Embarking On Coppa Run
Napoli are in the middle of what could eventually turn out to be one of their most successful seasons in recent years as the Partenopei are second in the Serie A table and just four points behind leaders Milan.
The suggestion is that Walter Mazzarri's side are not strong enough for the Scudetto but for a club steeped in aesthetics, one suspects that they would carry on believing in the improbable for the time being.
To accentuate their campaign with more romance, Napoli will aspire to embark on a long Coppa Italia run. Today the Azzurri begin their journey with the visit of Bologna in Naples and would be expected to win. Furthermore, Mazzarri's team have already played the Rossoblu at the Stadio San Paolo this season and on that occasion in the league in November they won 4-1.
Napoli's recent form, though, hasn't exactly been formidable as they have won one, lost one and drawn one of their three games in the new year. On Saturday the Neapolitans were held to a goalless draw by struggling Fiorentina at home and will be looking for Cup romance to pull them out of the disappointment.

Unnecessary Cup Distraction
Bologna have more than Coppa Italia adventure on their mind. Saturday night's 4-1 thrashing by Italian and European champions Inter pushed the Felsinei to 16th in the Serie A table on 22 points from 20 matches, just three points above the relegation zone.
Alberto Malesani's side, though, have commenced the new year on a positive note despite the weekend hammering at San Siro. A 1-1 draw with Fiorentina was followed by a massively crucial and encouraging 2-0 triumph in Bari, although their recent two-point deduction because of inability to pay the salaries of their players has come as a blow.
Bologna's Coppa Italia adventure this campaign has already commenced as they have played from the third round onward. After narrowly defeating Modena 3-2 at home, the ? got the better of fellow Serie A team Cagliari 3-0 in Sardinia.
Bologna's overall away record this season is poor, though, as they have won just twice and have conceded a considerable 21 goals in the league.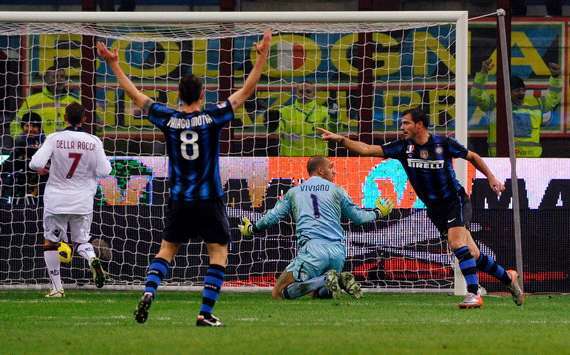 TEAM NEWS

Napoli
19 players have been called up for this clash. Lucarelli has been included in the squad. Edinson Cavani is expected to be the lone striker upfront.
Bologna
20 players have been called up for the trip to Naples. Marco Di Vaio is unavailable for the match.