live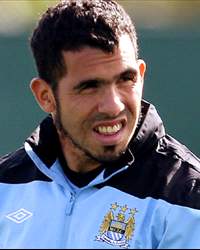 Chime in with Goal.com and other users and share your opinions.
Transfer LIVE!
Join Goal.com for the remainder of the transfer window as we bring you the latest on all of January's movers and shakers, right up until closing time. Contact us on Twitter @goal_intl #goallive with any questions...

Hosted by Stephen Crawford & Adam Scime
187220
2012-02-01 00:00:23
That's all she wrote, ladies and gentleman.
THE TRANSFER WINDOW IS NOW SHUT
. I'd like to thank everyone who particpated through Twitter
(@goal_intl)
and stayed up to date on Goal.com with the moving and shaking across the continent this January.
I'm Goal.com site manager Adam Scime signing off, meaning our Transfer LIVE! updates are now over. It's been a slice keeping you up in the loop, but as they say, all good things must come to an end.
Goodnight!
187217
2012-01-31 23:55:51
CONFIRMED:
One last gem for you!
Steven Pienaar
has rejoined
Everton
on loan from
Tottenham
until the end of the season, the Toffees have confirmed. David Moyes has done some quite brilliant pieces of business this transfer window.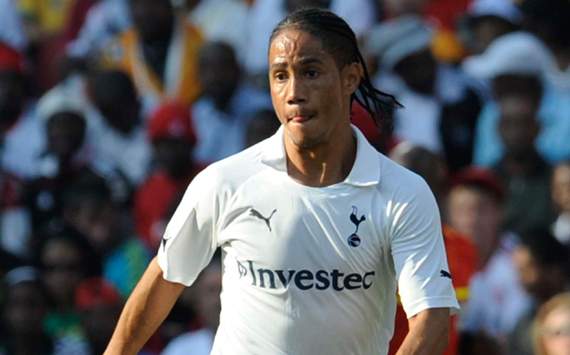 187213
2012-01-31 23:48:12
187211
2012-01-31 23:45:38
Some are already looking forward to the summer transfer window! On Twitter
(@goal_intl)
,
Amine
lets us know their favoured destination from two of Brazil's brightest talents:
"#Goallive Ganso and Neymar should go to a European club to develop as players, Real madrid for Neymar and AC Milan for Ganso."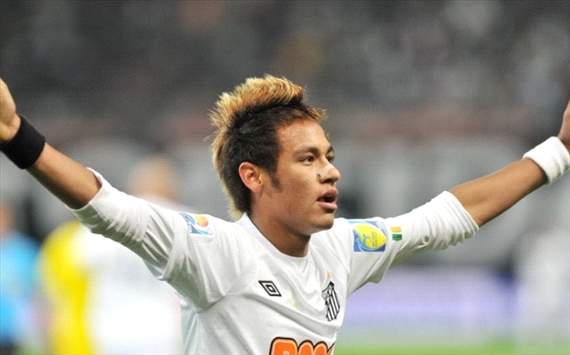 187208
2012-01-31 23:41:25
Some thoughts from our UK edition on the latest deadline day rush by
Tottenham
manager Harry Redknapp.
Goal.com UK's George Ankers on Twitter:
"Ryan Nelsen would have been a great signing for Spurs four years ago. Now... no. Louis Saha is also a ridiculous move. Is Harry just ordering 1,000,000 staples before he is forced out of the office?"
187204
2012-01-31 23:37:32
Gathering some throughts from Goal.com International editors at the end of the transfer window, they gave their thoughts on some of the best (and worst) switches.
Match editor
Paul Macdonald
and Dutch Football editor
Stefan Coerts
agree that
Thiago Motta
to Paris Saint-Germain was probably the window's best signing, with
Sulley Muntari's
loan move from Inter to AC Milan being the most baffling.
Indeed, the esteemed Mr. Coerts was impressed by PSG in general:
"They made the most ground and three reasonable big names (Motta, Alex, and Maxwell) for a good price."
Meanwhile, Portuguese Football editor
Luis Mira
believes Porto's move to reacquire Lucho Gonzalez on a free transfer ws a stroke of genius:
"Lucho Gonzalez was a great scoop, not only because of his talent, but also because they signed him for free just 30 months after selling him for €18m"
Our correspondent
Enis Koylu
believes Chelsea's signing of
Kevin de Bruyne
might also pay dividends down the road, as Lille's Eden Hazard, seemingly bound for the Premier League in the summer may want to join his international team-mate.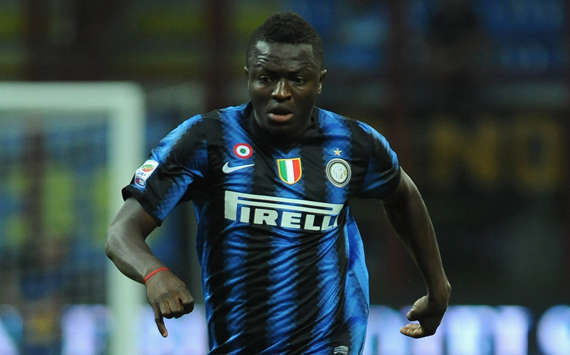 187185
2012-01-31 23:19:15
A last-second transfer that has trickled through the cracks in Spain, Racing Santander has confirmed the signing of young Senagalese striker Khouma Babacar from Serie A team Fiorentina. The player will stay on loan until the end of the 2011-12 campaign.
187178
2012-01-31 23:13:55
Believe it or not, the transfer window has shut in England and across most of Europe. The Portuguese clubs can still deal for another hour - however.
187162
2012-01-31 23:00:56
Meanwhile,
QPR
have snapped up hitman
Bobby Zamora
from
Fulham
for £5 million. The player has signed a two-and-a-half year deal to link up again with coach Mark Hughes.
"QPR are certainly a club that are looking to go forward,"
he told the club's official website.


"That's something that I'm looking forward to being a part of. I got on really well with the manager at Fulham. We all grew to like Mark. I think that will be the case here. He's looking to take the club forward. I think this was the right time for me to have a fresh challenge. I had some great experiences at Fulham. Going to a European final is special. But this is a new challenge for myself and I'm thoroughly looking forward to it."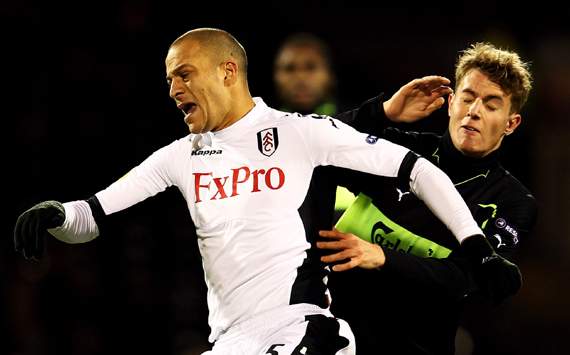 187153
2012-01-31 22:56:07
The pace is picking up in the Premier League as the clock ticks ever closer to the deadline...

OFFICIAL: Everton have confirmed that French striker Louis Saha has joined Tottenham. The player joins on a six-month loan.

187142
2012-01-31 22:48:40
CONFIRMED: Manchester City have signed David Pizarro on loan for the rest of the season from Roma. The City website claim he "clearly falls into the Patrick Vieira category for the Blues boss' title push".

I'll leave you, our readers, to comment on the last part...

187140
2012-01-31 22:46:27
Manager
Harry Redknapp
gives the latest on
Tottenham's
transfer dealings after his side's 3-1 win over Wigan:
Louis Saha
- The Everton striker is set to move to White Hart Lane on a permanent deal. Redknapp says he has always rated him and the player needs a change.
Sebastien Bassong
- The Frenchman is set to join Wolves on loan but the deal will only go through if Tottenham can bring in another player on a short-term contract. Redknapp says he doesn't want to name the player... but I will -
Ryan Nelsen
!
Roman Pavlyuchenko
- The forward is moving to a Russian club (Lokomotiv Moscow). "Not sure which one it is," says Redknapp. "But Daniel [Levy] will tell you."
Milos Krasic/Steven Pienaar
- Krasic was only willing to leave Juventus on a permanent deal but Spurs wanted to sign him on loan. Pienaar wanted to leave on loan to Everton but the deal depended on the Krasic move... which has collapsed.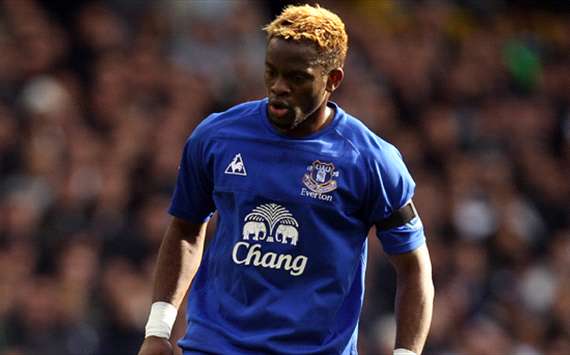 187134
2012-01-31 22:41:40
Goal.com International's Spanish Football editor
Ben Hayward
comments on a tame transfer season in La Liga on Twitter:
"Spanish teams that haven't signed anyone this winter: Athletic, Barcelona, Osasuna, Real Madrid, Real Sociedad and Valencia. Atlético and Getafe haven't either, just welcome back players loaned elsewhere. Quiet window in Spain #deadlineday
"
Remember to keep Tweeting your transfer deadline questions and thoughts to
@goal_intl
using the
#goallive
hastag.
Just over an hour to go until the transfer window closes. What have been the top deals in your opinion during January?
187119
2012-01-31 22:25:58
OFFICIAL:
We have got a confirmed deal, involving a fairly big name! Sound the alarm!
Pavel Pogrebnyak
has joined
Fulham
from
Stuttgart
on a €4 million deal and six-month contract.
187112
2012-01-31 22:20:51
Another signing making headlines is Lyon snapping up Hamdan Al Kamali. Goal.com's
Omar Al Raisi
explains why it is a historic signing:
Olympique Lyonnais' new signing Hamdan Al Kamali - The first UAE footballer to play in Europe & a pioneer for the national team

"The outstanding 22-year-old defender was determined to become the first Emirati to play in Europe, and now many more could follow his lead for the good of UAE's national team"
187098
2012-01-31 22:07:20
Goal.com UK's chief correspondent Wayne Veysey with the latest on Lucas Barrios: "Fulham's move for Lucas Barrios is now off, my sources tell me. Up until late afternoon, the club were very confident they would get the Paraguayan striker and that the deal would go through but it transpires they were given false hope by the German agent brokering the move. Fulham had agreed to meet Borussia Dortmund's asking price but they now feel they were used as a 'stalking horse' by representatives of the player to force the hand of Wolfsburg."
187093
2012-01-31 22:04:36
One of the biggest transfers of the day has been
Fredy Guarin's
move from
Porto
to
Inter
, and you, our readers have enlightened us with some of your thoughts on his transfer.
Inter sign Guarin from Porto
Against the signing,
Osarodion Sammy Osagiede
believes the Nerrazurri should have held on to Thiago Motta, who signed for Paris Saint-Germain, instead while
Steve Duhoux
questions:
"They needed a forward and bought a midfielder?"
However,
Jeff Gooner Kamau
is in favour of the Colombian's arrival at San Siro:
"Guarin is a good signing, for those who know football - he is a good ball-holding midfielder and has a winning spirit."
187076
2012-01-31 21:49:53
Some news from around Europe, Spanish radio
Onda Cero
reckons Spain's World Cup winning left-back
Joan Capdevila
is about to sign for
Espanyol
and end his nightmare at
Benfica
.
Meanwhile, Brazilian striker
Henrique
will play in
Granada
untill the rest of the season on loan from
Sao Paulo
and Lazio's Argentine goalkeeper
Juan Pablo Carrizo
will be playing at
Catania
until the end of the 2011-12 campaign.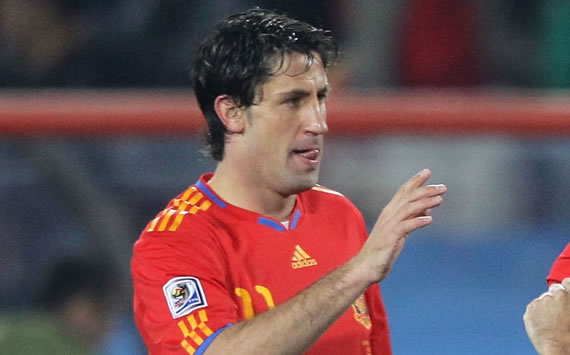 187064
2012-01-31 21:43:26
Want to know more on Arsenal's deadline-day arrival? Goal.com International's German Football editor
Clark Whitney
wrote this special on the youngster from BVB:
New Arsenal signing Thomas Eisfeld was not one of Dortmund's best prospects, but he has potential
"The Gunners' new addition has had his development harmed by injury, but in the right environment, might one day develop into a star player."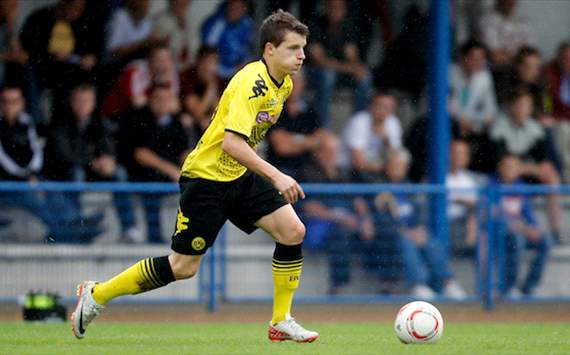 187050
2012-01-31 21:36:29
Here are some more of our stories on the latest transfer news. The deadline is fast approaching - will there be any more deals?! Send your questions, comments, horoscopes, pet peeves to us on
Twitter (@goal_intl)
using the
#goallive
hashtag
Official: Everton sign Jelavic in £7m deal
Official: West Ham sign Ravel Morrison
Official: Arsenal sign youngster Eisfeld
Olympiakos sign Kazim-Richards on loan
Twente complete the signing of Glynor Plet from Heracles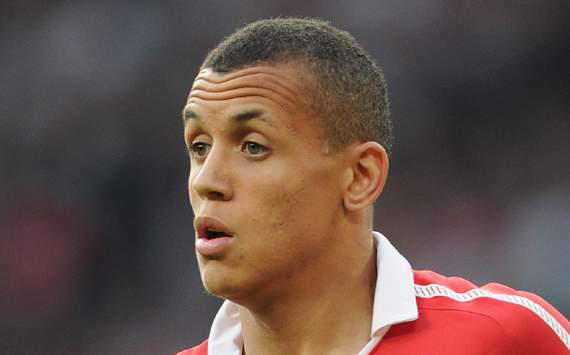 Liverpool
QPR
Prediction Submitted
Most Popular Predictions
Liverpool 8-0 QPR

19 %

Liverpool 3-0 QPR

15.86 %

Liverpool 4-0 QPR

11.02 %