live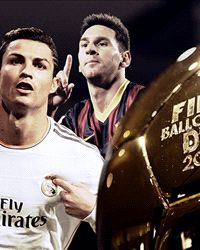 Real time, real news: Goal.com LIVE! brings you the action as it happens.
393431
2014-01-13 20:59:10
And I think it's only fitting that we finish with those words from Ronaldo, your Ballon d'Or winner for 2013. Don't think anyone will begrudge him his success, given just how many goals he scored last season, and how humbled he seemed by it all.

Anyway, that's it from me. Thanks to Kris Voakes for all his updates from Zurich, the rest of the Goal network and all of you, our loyal readers, for following this LIVE blog tonight.

It's been as emotional as Ronaldo's victory speech. Take it easy, and good luck.
393430
2014-01-13 20:53:00
Let's get some more reaction from Ronaldo. As we all know, the man is a winning mix of drive, dedication and ambition, so hardly surprising to see that he's already talking about retaining his Ballon d'Or title!
"Being the winner made me happy; I felt very proud. To win such an award requires a lot of work. I hope to come back next year to win the third Ballon d'Or of my career."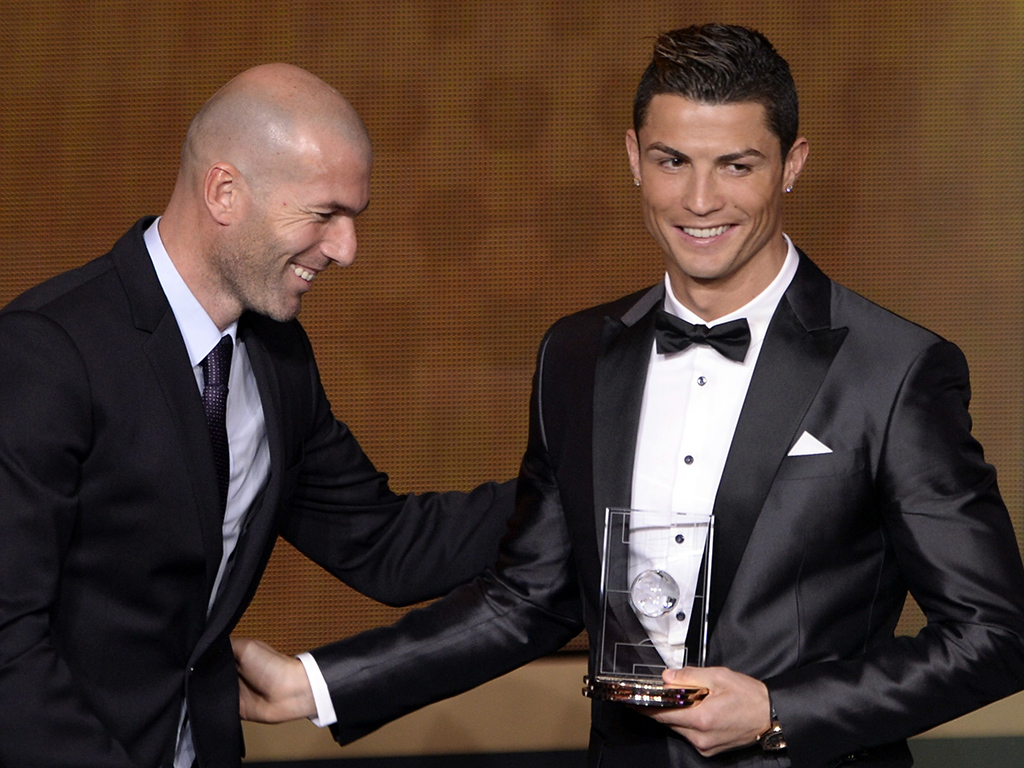 393429
2014-01-13 20:41:18
Neymar has also rather humbly admitted that Zlatan Ibrahimovic, who took just under 50 per cent of the votes for The Fifa Puskas Award, warranted recognition for his wonder goal against England.
"Am I disappointed to miss out? Absolutely not. I've always said that I was honoured just to be participating in this gala. I'm among great players, and there were three marvellous goals up for the award. Ibra's was fantastic; he deserved it."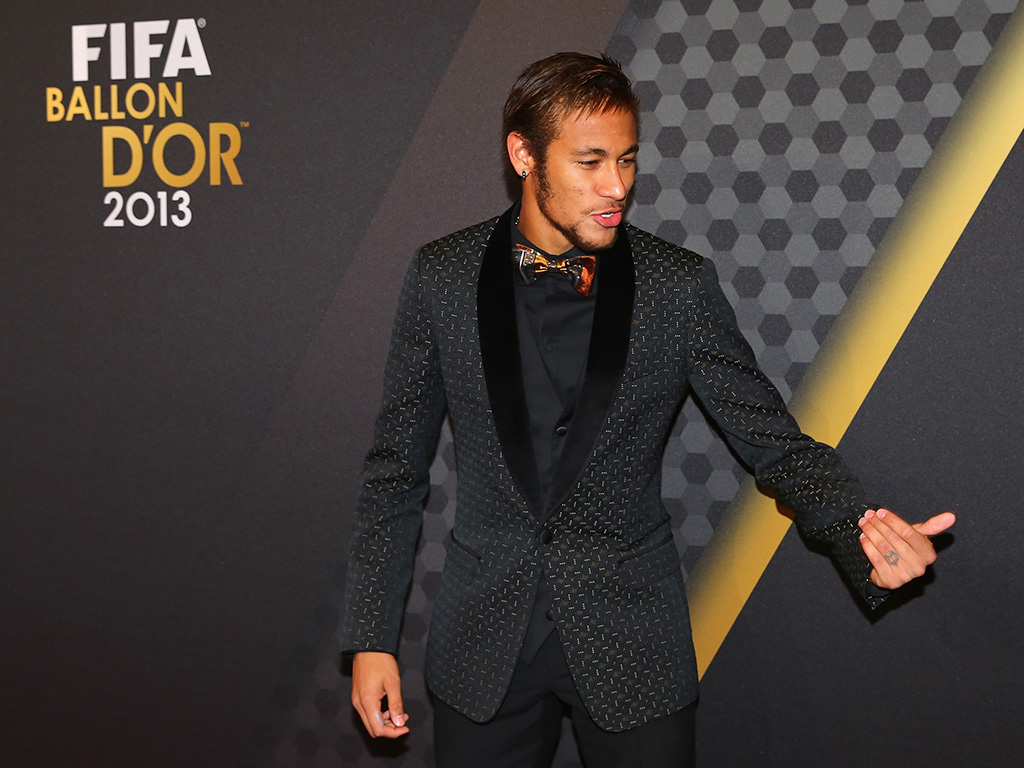 393428
2014-01-13 20:37:45
Neymar's had his say on Ronaldo's emotional reaction to landing the top gong tonight:

"I can understand the tears. As players, only we know how hard it can be to achieve as much as he has done. Everyone thinks it's easy, but it's very difficult for every athlete. It demands a lot of hard work, and walking a long way. I salute him for this win.

"If it's a fair choice? We are talking about three fantastic players. Of course I was cheering for my team-mate [Lionel Messi], but the Ballon d'Or is in good hands now, too."
393423
2014-01-13 20:27:12
Barcelona sporting direction Andoni Zubizarreta insists that Lionel Messi is not in the least bit disappointed at having failed to win the Ballon d'Or for the first time since 2008.

"Messi already knows what it means to be here is. Not only when he won, but also before that. He is aware this is just a prize and he has already said that what matters is what is still to come.

"We are still in January and a football player has always the stimulation of the daily competition: to keep winning games; to be on the top of the table with your team; going forward in the Champions League knockout stages; the World Cup; the Copa del Rey ... All of that is what brings you here."
393421
2014-01-13 20:20:39
Jupp Heynckes is understandably heartbroken that his former charge at Bayern, Franck Ribery, didn't manage to land the Ballon d'Or tonight.
"It's quite difficult to talk about Ribery," he told reporters. "He won the treble with Bayern Munich and he was a key player. He also deserved the prize.
"Also, in last year's Bayern there were more players who deserved to be nominated, such as [Philipp] Lahm, [Bastian] Schweinsteiger or [Thomas] Muller, but the shortlist is only of three players and it's impossible to include all of them."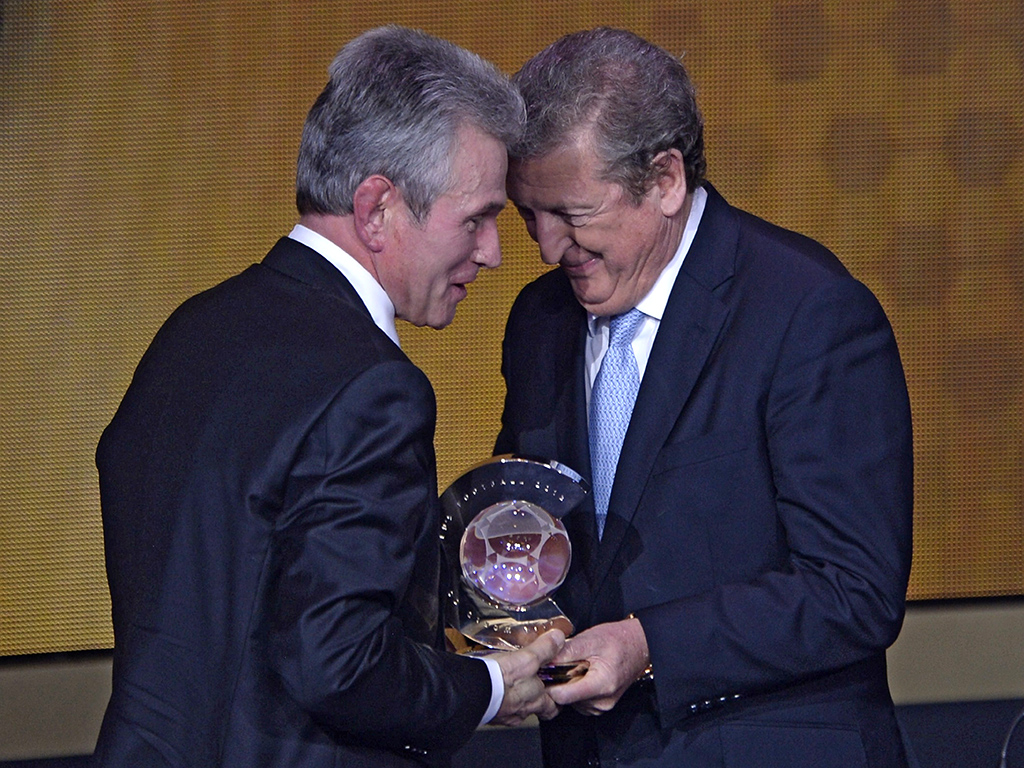 393416
2014-01-13 20:09:40
Dani Alves has spoken to the press in Zurich and he's addressed the most controversial issue of the night: Lionel Messi's wine-coloured suit.

The Brazilian was asked if he and his Barcelona team-mate have a bet on to see who can wear the most outrageous clothing.

"No, no, no," he said, laughing, "this is only about the designer who dresses him."

Alves admitted, though, that he was disappointed that the Argentine did not land the Ballon d'Or.

"I'll always root for my friends, but when they don't win, I'll respect whoever has. I believe that when you win something, you win it fairly, even if I have a different opinion on it.

"But I respect him, so congratulations to him for this win."
393410
2014-01-13 20:04:01
It's not all sunshine and roses, though, as Uefa president and France legend Michel Platini is less than impressed that Ribery failed to land the Ballon d'Or.
"Ronaldo is a beautiful Ballon d'Or winner but I am very disappointed for Franck Ribery," he told
L'Equipe 21
. "Sincerely, next year and the year after that it will come back to Messi or Ronaldo again.
"I think that the Ballon d'Or, for 50 years, took into account the results and titles won by players, but this is no longer the case.
"I think that if Frank wasn't able to win it in a year in which he won all the important titles he could, there is a problem [with the Ballon d'Or], as was the case with the Spanish players [Xavi and Andres Iniesta when they won the World Cup] in 2010.
"Something has changed in the Ballon d'Or since it went to FIFA [in 2010]."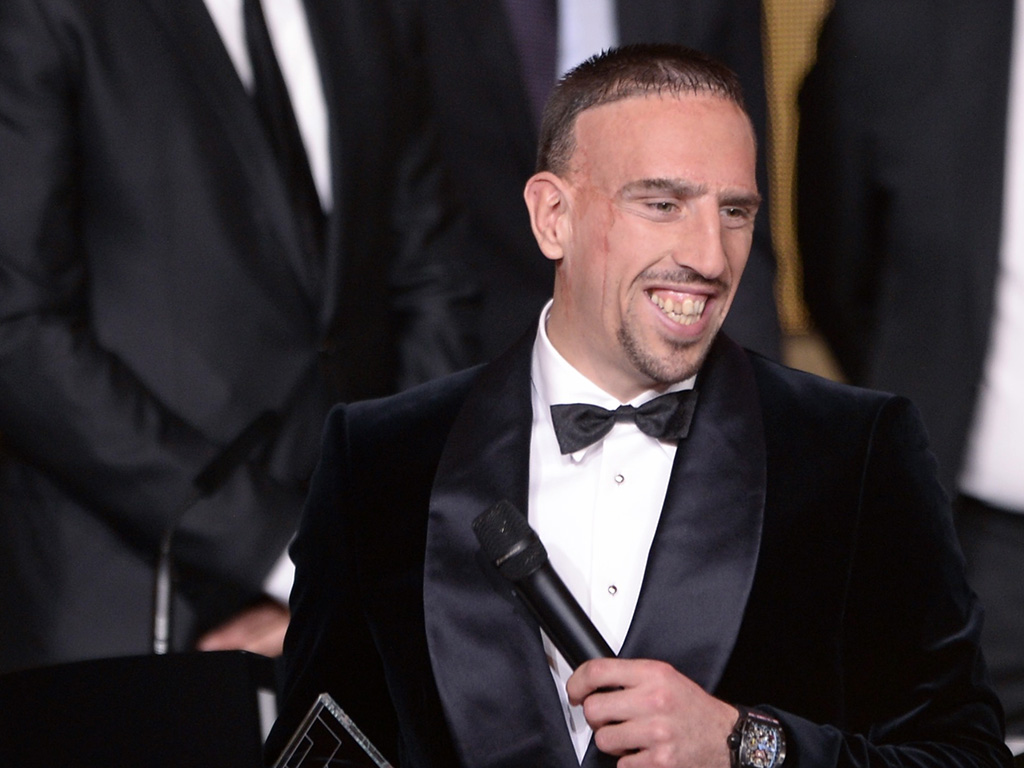 393405
2014-01-13 19:57:22
Right, let's hear from Zlatan Ibrahimovic, who is pretty pleased with himself after landing The Fifa Puskas Award for his ridiculously brilliant overhead kick against England.
"I think that whoever scored a goal like that would deserve a trophy for it. Yes, it was in a friendly game but it's a goal that will remain in history.
"People will remember it for a long time and players will try to emulate it, but I am the one who scored it and I'm very happy. It's a perfect thing."
393397
2014-01-13 19:48:43
And here's Ronaldo in conversation with L'Equipe 21, explaining why exactly it was all just too much for him in the end.
"I saw my mother. She was crying. I tried to control myself but I cried, too. My first Ballon d'Or was huge, but this one was more emotional because I was in front of my mother and my child.
"But I feel really happy to win the Ballon d'Or and I share this award with Real Madrid.
"If the people gave it to me, it is probably because I deserve it. But Messi or Ribery deserved the Ballon d'Or too. It's just that I won it."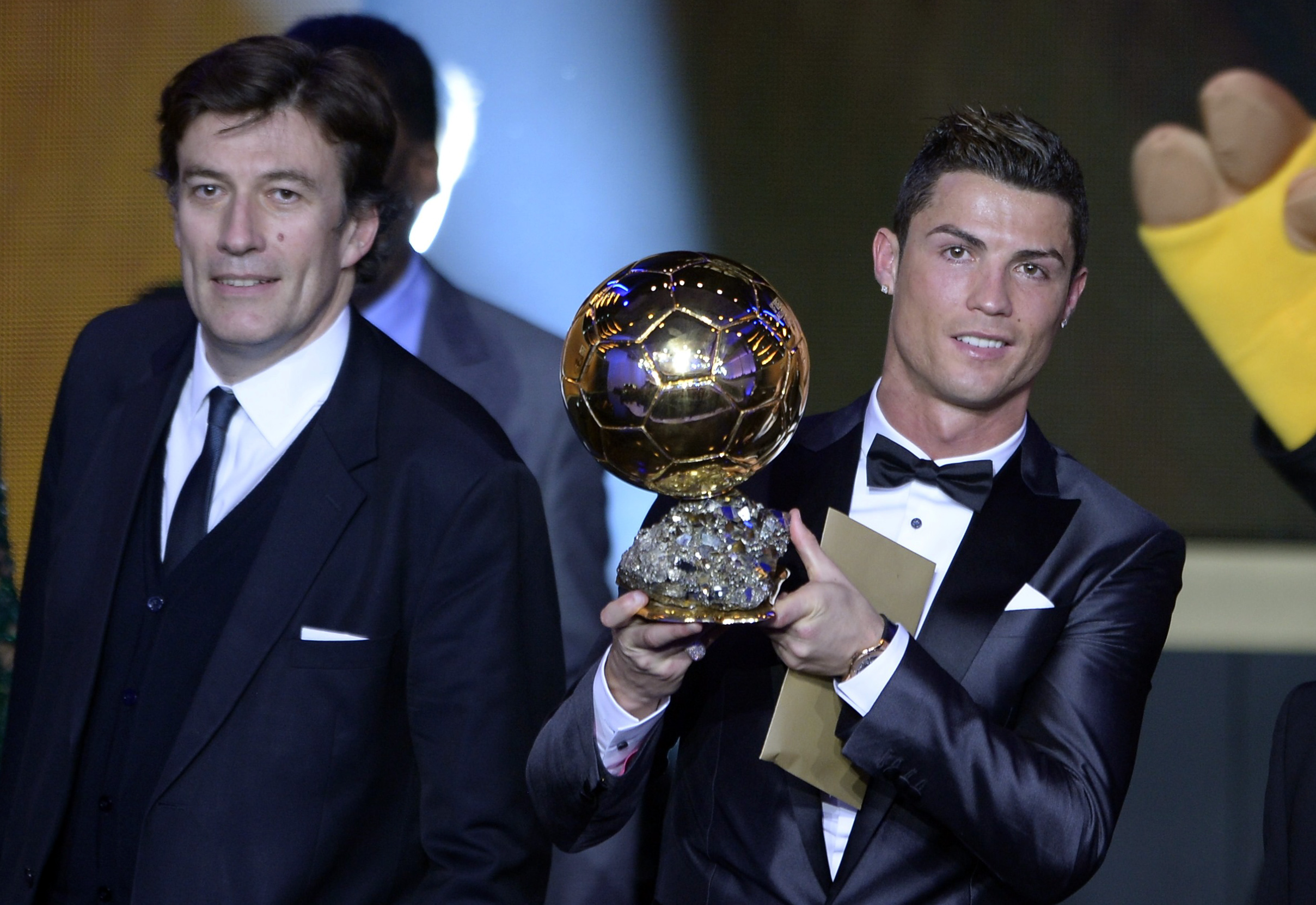 393395
2014-01-13 19:45:17
Has to be said that Messi is being typically magnanimous in defeat. Here are some more quotes Kris has picked up from the Argentine:

"I don't know if it would have been different if I hadn't been injured, but I was out for a long time. It meant I wasn't in the best shape at the end of the Champions League and meant I started the season injured.

"It was a long time out, but that has nothing to do with it. Cristiano had a great year and he won it on merit."
393392
2014-01-13 19:43:15
Right, Kris Voakes has caught up with Lionel Messi in Zurich. Here's what the Argentine had to say after seeing his four-year winning streak ended by Cristiano Ronaldo tonight:

"He had a great year, so there is nothing else to say. It was a good year for the three of us [Ronaldo, Messi and Ribery] and that's why the three of us were there. Whoever won it would have been a worthy winner.

"I wanted to win it, of course. I always like to win but, as I say, I have no complaints; Cristiano deserves it."
393389
2014-01-13 19:40:22
Bayern CEO Karl-Heinz Rummenigge believes that Franck Ribery should still be very proud of himself - despite having missed out on the ultimate individual honour in the game.

"We are proud of Franck Ribery. In the team sport of football, he won every relevant championship and cup you could win in 2013, domestically and international. After he was crowned European Footballer Of The Year, this third place is another confirmation of his brilliant performances and the titles he has won with Bayern."
393388
2014-01-13 19:38:49
And here are the final tallies, according to Bayern Munich:
Ronaldo - 1365
Messi - 1205
Ribery - 1127
What do you make of the fact that Ribery, who won five trophies last year, didn't even manage to pip Messi to second place?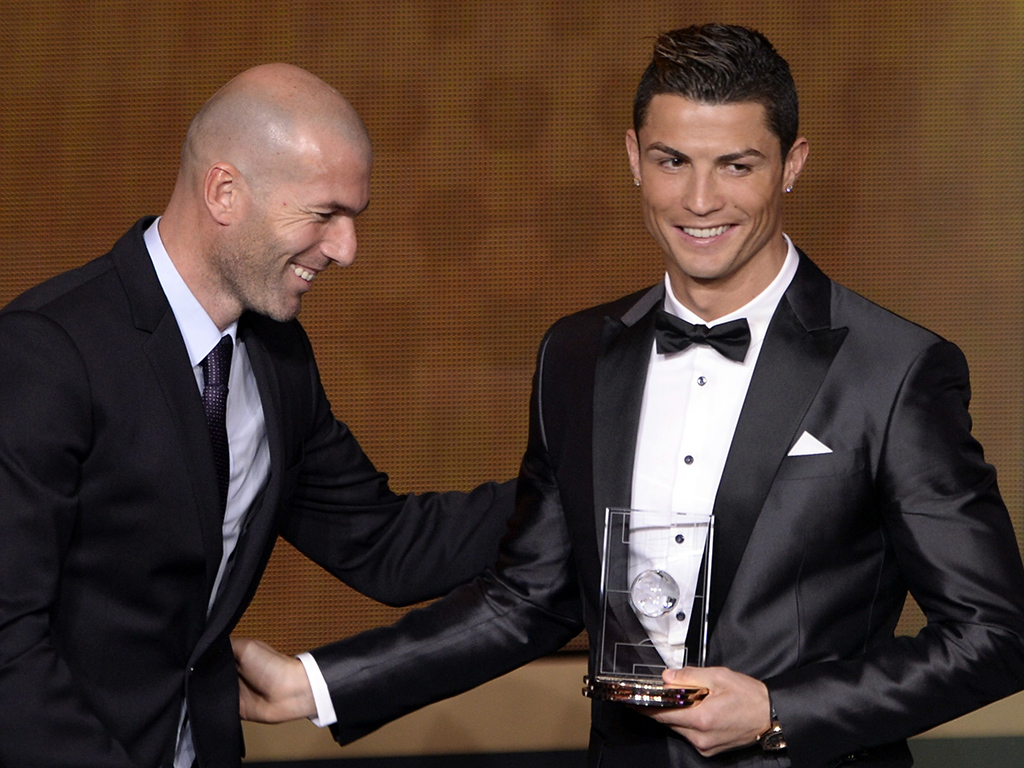 393386
2014-01-13 19:36:58
Some interesting information regarding the voting. Apparently, Ronaldo had Radamel Falcao, Gareth Bale and Mesut Ozil as his top three.

Messi, meanwhile, went with Barcelona team-mates Iniesta, Xavi and Neymar.
393381
2014-01-13 19:32:11
And just to let you know, that our Ballon d'Or Q & A session with Ben Hayward and Peter Staunton will be starting back up at 21:00CET. You can follow it
LIVE HERE
.
393370
2014-01-13 19:24:00
Judging by your comments on Facebook, Ronaldo is a very popular winner of the 2013 Ballon d'Or.
This is from Oladipo Oladapo: "So happy for him. He worked hard for it, and this shows hard work does pay off."
Ede Kenneth Arinze, meanwhile, points out that Ronaldo is now "one of those rare talents to have won this prestigous award with two different teams."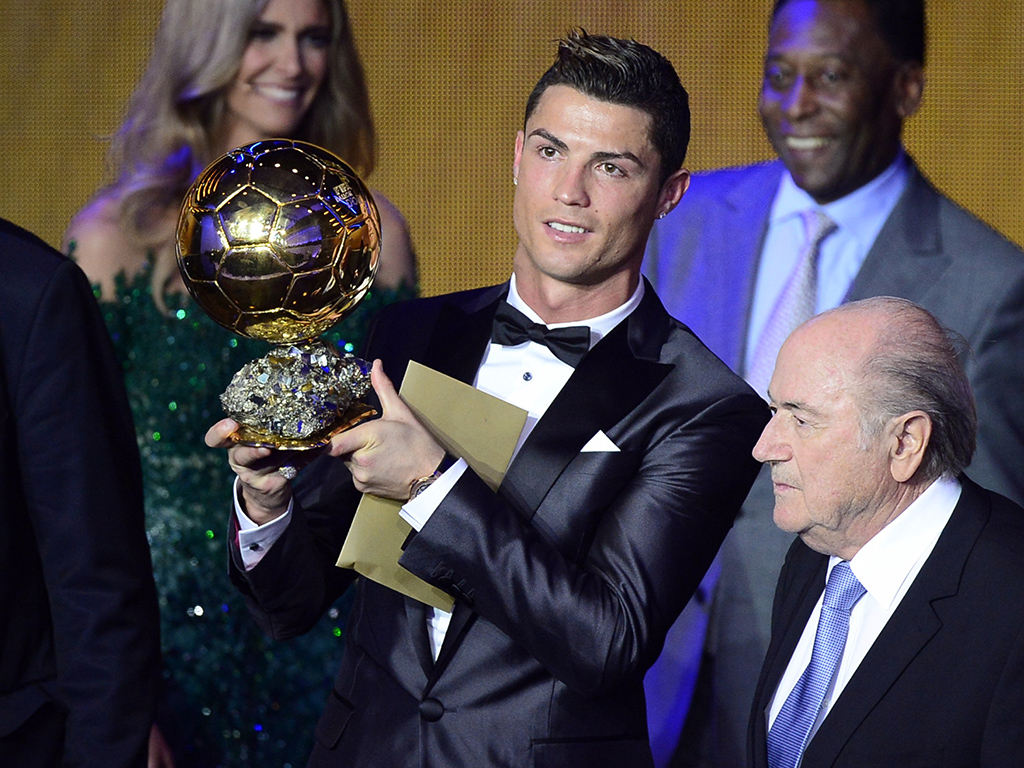 393362
2014-01-13 19:15:26
Well, our own Carlo Garganese reckons that Cristiano Ronaldo's triumph tonight has secured his legacy as a true footballing great. Check out his fantastic tribute to the Portuguese superstar
HERE
.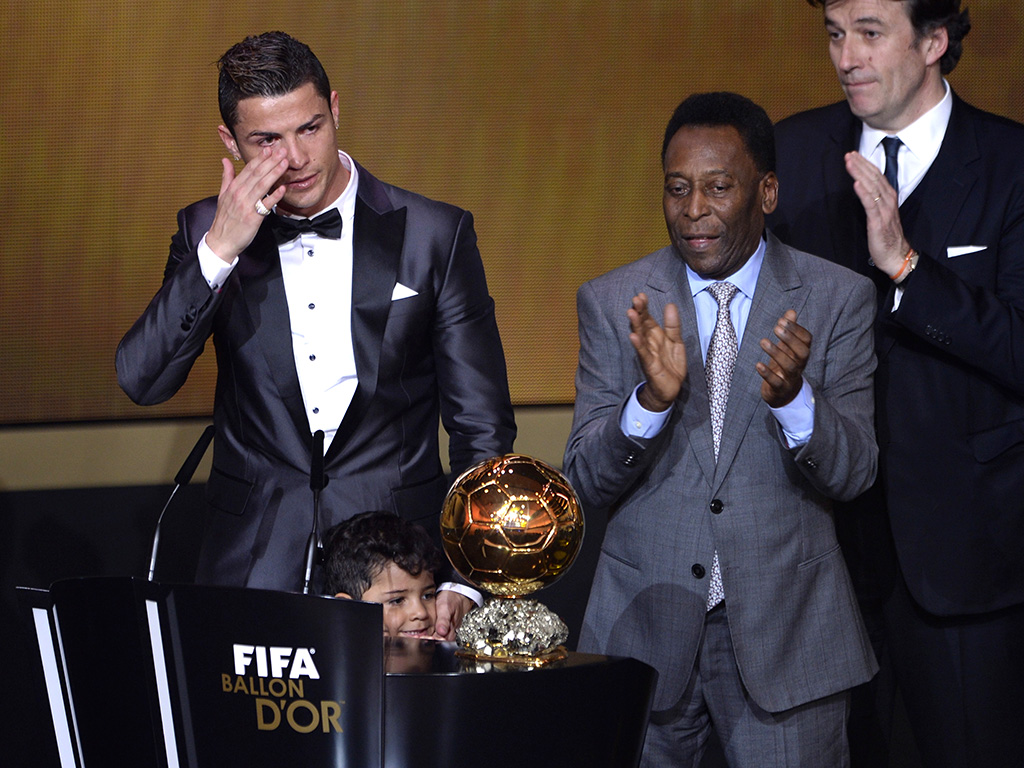 393345
2014-01-13 19:07:47
I have to say, Ronaldo gets a lot of criticism but I think you'd be hard pressed to find any football fan who wasn't touched by just how much that meant to the Real Madrid man. I have to think that that acceptance speech will do wonders for how people perceive him, because he really displayed his human side tonight. Worth waiting for, in every sense, I think.
393342
2014-01-13 19:05:56
Ronaldo is completely overwhelmed as he takes to the stage
"There are no words to describe this moment," he says, before completely breaking down.
"First of all I have to say a great thanks to all of my team-mates with the club and the national team. Without all of their efforts this would not have been possible. I am very happy, it is very difficult to win this award.
"Everybody that has been involved with me on a personal level I have to thank. And I don't want to forget to mention Eusebio.
"My girlfriend, my friends, my son. It is a tremendously emotional moment. All I can say is thank you to everybody that has been involved. And if I have forgotten anyone, I'm sorry, but I'm just deeply moved."