live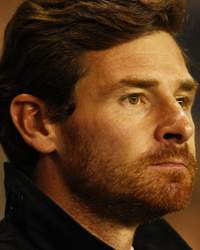 Chime in with Goal.com and other users and share your opinions.
Deadline Day - LIVE!
Welcome to Goal.com's LIVE commentary coverage of the 2012 summer transfer window's ultimate 24 hours.

Throughout the day your hosts Stephen Crawford and Enis Koylu will bring you the latest and greatest rumblings from across the globe, harassing our correspondents the world over for everything they know, as one of the most exciting days of the football calendar draws to close.
267579
2012-08-31 23:35:00
And that's all from me, guys and gals. It's been an interesting deadline day with a host of deals being completed at the 11th hour, and now it's time to focus on matters on the pitch. Will the deals that have been confirmed proved fruitful? Will Arsenal and Liverpool regret not strengthening their squad on the final day? I am Enis Koylu, and I am just as fascinated to find out as all of you are. Thanks for joining me, everyone, and enjoy the season!
267577
2012-08-31 23:20:00
UPDATE - According to the
BBC
, Tottenham have given up once and for all for the Joao Moutinho deal. They were said to have been trying to resurrect the transfer, but now it seems to have been cancelled one and for all...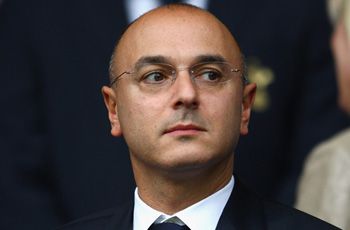 267565
2012-08-31 22:50:00
UPDATE - It looked as though it was all over, but there are widespread reports in the UK that Joao Moutinho's proposed move to Tottenham may not have actually broken down... Watch this space....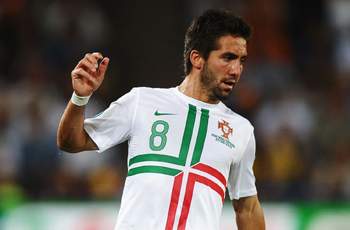 267553
2012-08-31 22:45:00
CONFIRMED - Fulham have snuck past the deadline by securing a move for Germany-born Iran international Ashkan Dejagah. The winger moves to Craven Cottage after five years at Wolfsburg. To be fair to him, he lasted longer than most people do under Felix Magath.
267559
2012-08-31 22:40:00
BREAKING NEWS - Manchester City have had an incredibly busy day to finish off the summer transfer period, and have now confirmed their late, late move for Javi Garcia from Benfica for an undisclosed fee. The midfielder made his debut for Spain earlier this year, and came through the ranks at Real Madrid.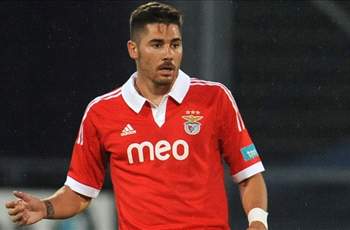 267550
2012-08-31 22:30:00
COMMENT - Going back to the Super Cup, which saw Atletico Madrid trounce Chelsea 4-1,
here's Goal.com's Spanish expert Ben Hayward's take on Radamel Falcao's match-winning hat-trick against the Blues
...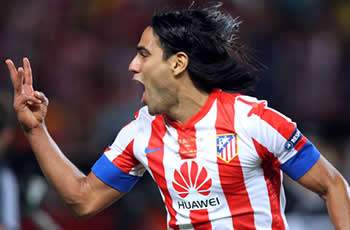 267537
2012-08-31 22:25:00
UPDATE - Amid all the late drama here, there was no move for Michael Owen, who has tweeted: "Nothing to confirm just yet, will be an interesting few days now that the trasfer window is closed."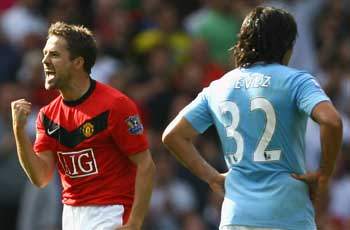 267542
2012-08-31 22:20:00
CONFIRMED - Yossi Benayoun has confirmed on his own Twitter page that he has sealed a return to West Ham on loan from Chelsea. However, he has dismissed reports that he had received offers from two of his other former clubs Liverpool and Arsenal...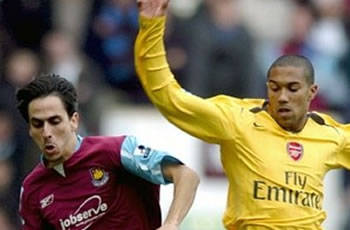 267572
2012-08-31 22:10:00
So, the transfer business is winding down nicely. What was your favourite deal for the day? Are Milan fans happy with Nigel de Jong's arrival? Are Inter fans delighted to see Maicon leave? Did anyone think that Gaston Ramirez would move to Southampton at the beginning of the summer? You can contact me via Twitter (@eniskoylu) to share your thoughts on the summer - are there any deals you would have loved to see happen that did not materialise?
267518
2012-08-31 22:00:00
And the transfer window is closed! A few late completions will filter through, and Goal.com will be here to round up the stragglers thoughout the night, and if you want to join in the debate, you can get in touch on Twitter by contactiong @goal_intl...
267527
2012-08-31 21:58:00
CONFIRMED - Late drama on the last day of August as
Real Madrid confirm the loan signing of Michael Essien form Chelsea
. That one must have been completed in a nick of time. But it does raise questions over the future of Lassana Diarra - nothing on Anzhi's official site just yet, but the Russian window is open for a few days still...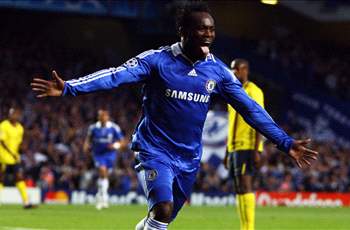 267509
2012-08-31 21:58:00
CONFIRMED - Tottenham have completed their move for Clint Dempsey, who has officially left Fulham. Joao Moutinho's switch to White Hart Lane looks to be off, however...
Read the full story here
...
267506
2012-08-31 21:55:00
CONFIRMED - Staying with OM, Joey Barton has officially moved to the Velodrome on loan from QPR. I bet many Premier League fans will be happy to see him leave England...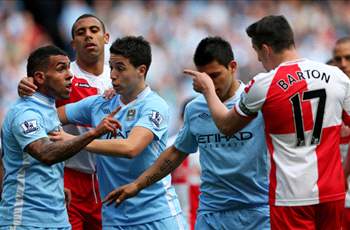 267500
2012-08-31 21:50:00
BREAKING NEWS - Olympique de Marseille have confirmed that Stephane Mbia has put pen to paper on a two-year contract with QPR after making 103 appearances for the French side since moving to the Velodrome three years ago.
267490
2012-08-31 21:40:00
UPDATE - Javi Garcia is still in the Etihad Stadium negotiating terms with Manchester City, and according to Sky Sports, talks are yet to reach a positive conclusion. Just 20 minutes to go - this one's going all the way to the wire...
267487
2012-08-31 21:35:00
EXCLUSIVE - Liverpool had been linked with a host of players throughout the day, but
Goal.com
's very own Wayne Veysey can confirm that Anfield is closed for business and has been long-since abandoned. A very disappointing deadline day on Merseyside...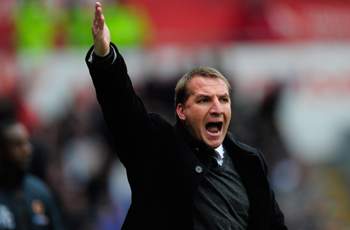 267476
2012-08-31 21:30:00
REPORTS - A player who could be joining Van der Vaart in leaving Tottenham is Tom Huddlestone. The 25-year-old will be out of the club by the end of the night, according to Sky Sports, but his destination is as yet unknown...
267472
2012-08-31 21:25:00
Back to an earlier deal now.
Rafael van der Vaart, who completed a move to Hamburg earlier today, has urged HSV fans not to expect too much from him
. Thorsten Fink's side got their Bundesliga campaign off to a disappointing start with a 1-0 loss to Nurnberg?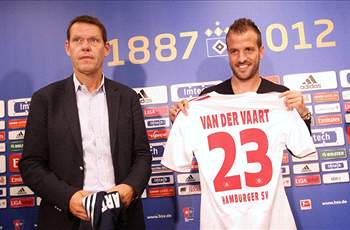 267468
2012-08-31 21:25:00
CONFIRMED - Most of the business is in England today - Aston Villa have signed Christian Benteke from Genk...
267466
2012-08-31 21:20:00
Just 40 minutes to go in the summer 2012 transfer window now. A few deals are still up in the air - can Real Madrid complete a shock move for Michael Essien? Will Liverpool sign anyone after seemingly letting Clint Dempsey slip from under their noses? The big winner today has certainly been the man pictured below...