live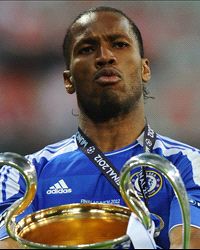 Chime in with Goal.com and other users and share your opinions.
431879
2014-07-25 18:00:00
431877
2014-07-25 17:56:00
431875
2014-07-25 17:53:00
431873
2014-07-25 17:45:00
CHELSEA LATEST
According to
The Independent
,
Raphael Varane
is still a target for
Chelsea
and is holding talks over his future with
Real Madrid
, while
Kurt Zouma
is set to stay at Stamford Bridge despite interest from
Sunderland
.
Transfer Talk: Varane remains on Chelsea wanted list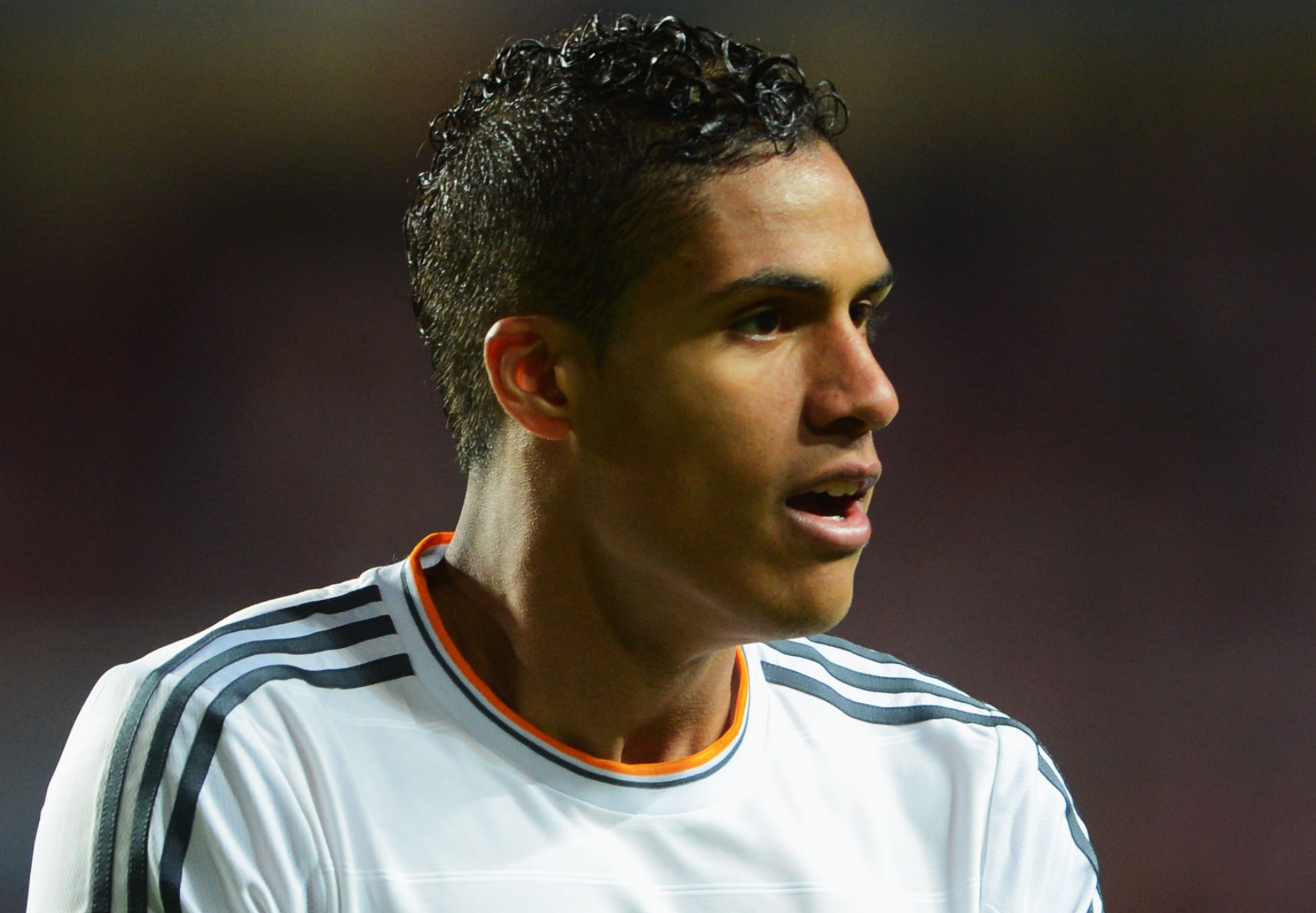 431870
2014-07-25 17:38:00
CAMPBELL JOINS CRYSTAL PALACE

Leicester looked to be favourites to sign Fraizer Campbell for much of the summer before Crystal Palace stepped up their interest over the last week. The 26-year-old striker reportedly had a release clause of £900,000 in his contract which was activated following Cardiff's relegation to the Championship. He scored 16 goals - six in the Premier League - in 52 games for the Welsh club.
431868
2014-07-25 17:32:00
DONE DEAL - CAMPBELL JOINS PALACE
And the done deals keep on coming...
CPFC are delighted to confirm the signing of striker Fraizer Campbell from Cardiff City on a three year contract for an undisclosed fee.

— Crystal Palace FC (@CPFC) July 25, 2014
431867
2014-07-25 17:28:00
STAT ATTACK

You can diss The Bebster all you want, but get this: Bebe was the highest-scoring Portuguese player in the Primeira Division last season - yet he still didn't make the Portugal squad for the World Cup. Disgraceful.
431864
2014-07-25 17:22:00
431861
2014-07-25 17:16:00
BAMFORD LATEST

With Diego Costa, Fernando Torres and now Didier Drogba ahead of him in the pecking order, Goal understands young striker Patrick Bamford is a target for Sunderland. The 20-year-old scored 22 goals in the Football League during loan spells at MK Dons and Derby in 2013-14 and has impressed so far in pre-season.
431860
2014-07-25 17:10:00
ARSENAL, WATCH OUT!Didier Drogba
has scored 15 goals in 15 games against
Arsenal
! A quite staggering record. Just when they thought they'd got rid of him from England two years ago, he returned last year to put another two past Arsenal in the Emirates Cup to snatch the trophy from the Gunners in front of their own fans. And now he's back. Gulp.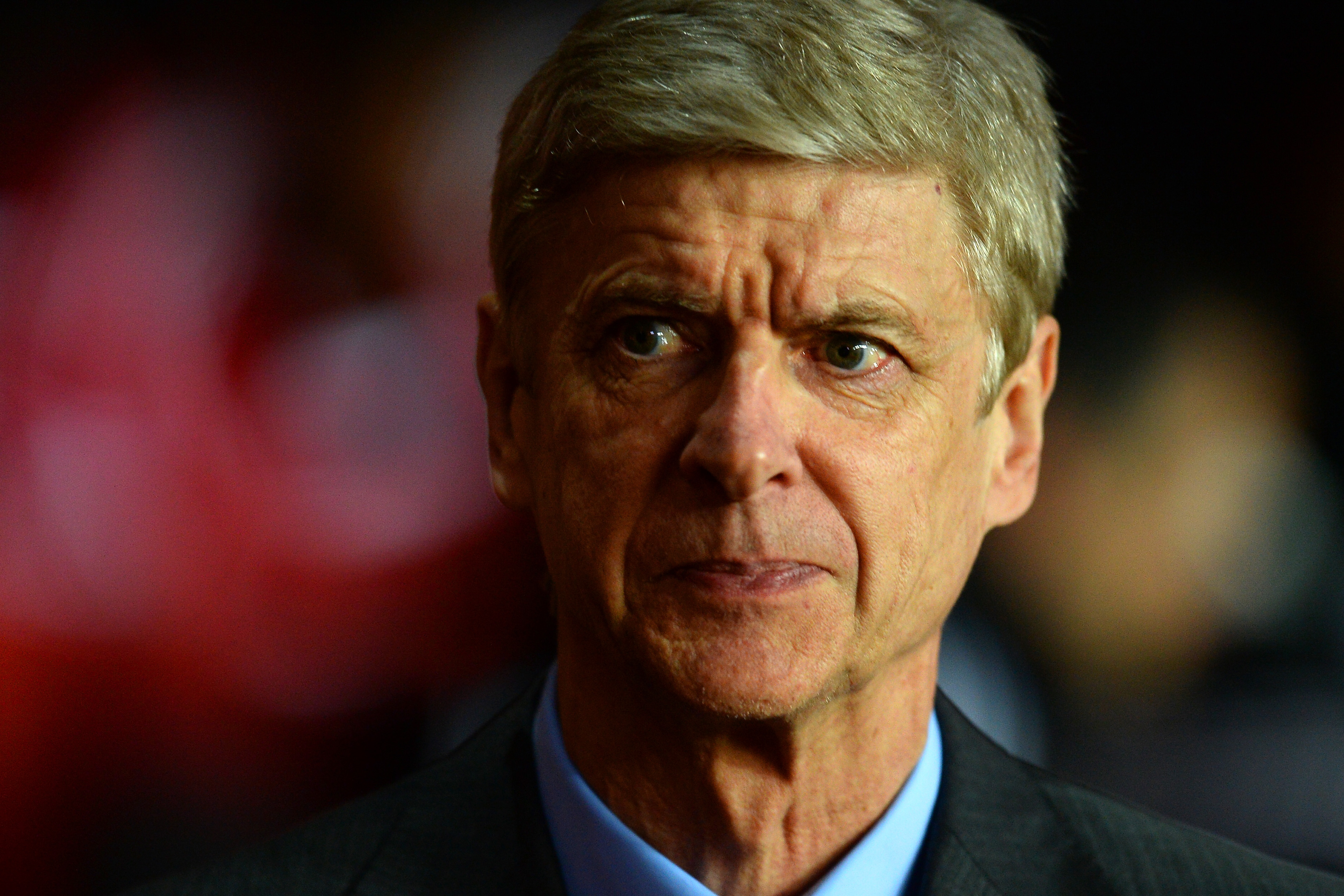 431859
2014-07-25 17:02:00
DROGBA REJOINS CHELSEA

If you're wondering, Didier Drogba hasn't been living off past glories since that 2012 Champions League triumph - oh no - he's been winning things. As usual. After joining Galatasaray from Shanghai Shenhua in January 2013, he's added three more pieces of silverware to a trophy-laden career - the Turkish title, Turkish Cup and Turkish Super Cup. LEGEND.
431856
2014-07-25 16:55:00
431854
2014-07-25 16:50:00
HOME SWEET HOME

The striker wrote on Instagram: "So CFC offered me the opportunity to create more history with these guys - how could I say no? Thanks to the club and can't wait to see the fans again!!!! #theimpossible #imback #return #backtoblues #historymakers #cfc #homesweethome"
431853
2014-07-25 16:44:00
SQUAD NUMBER
Well, here's the bad news. Not only is
Didier Drogba
's No.11 shirt currently occupied by
Oscar
, his original number at Stamford Bridge - No.15 - has been taken by
Mohamad Salah
.
Frank Lampard
's number is available...
@goaluk ...what numba was given to DROGBA...if oscar still retain dat numba 11

— Mo_shegezy (@skinny_jeanzzz) July 25, 2014
431852
2014-07-25 16:36:00
DROGBA RETURN
In case you'd forgotten,
Didier Drogba
returned to Stamford Bridge last season in the Champions League with
Galatasaray
. The highlight of the veteran's performance saw him fire a scissor-kick against a DROGBA LEGEND banner in the crowd. It wasn't a great night for him in the end, though - his team lost 2-0 and our player ratings said Chelsea's defence made him look "every day of his 36 years". Ouch.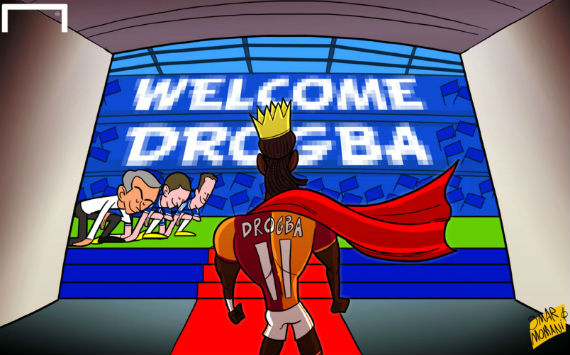 431849
2014-07-25 16:28:00
LUKAKU SET FOR EVERTON

Romelu Lukaku, who idolised Didier Drogba growing up and bases his game on the Chelsea legend, does indeed look to be on his way out of the club. Goal understands Everton are close to agreeing terms over a deal worth around £18 million for the Belgian striker. Lukaku has scored 32 Premier League goals during loan spells over the last two years but was handed just one league start during his only full season at Stamford Bridge.
431845
2014-07-25 16:24:00
DROGBA IN, LUKAKU OUT?
I can't see why Drogba couldn't have filled that role as a pure coach though, and this return is ominous for Lukaku #cfc #GoalTZ

— Liam Twomey (@liam_twomey) July 25, 2014
Lukaku must surely be on his way out, Drogba signing effectively a vote of no confidence from Mourinho #CFC

— Harry Sherlock (@Harry_Sherlock) July 25, 2014
431842
2014-07-25 16:20:00
431832
2014-07-25 16:15:00
MOURINHO REACTION

The Special One clearly still has huge faith in the 36-year-old to cut it at the top level. Mourinho said: "He's coming because he's one of the best strikers in Europe. I know his personality very well and I know if he comes back he's not protected by history or what he's done for this club previously. He is coming with the mentality to make more history."
431829
2014-07-25 16:12:00
DROGBA REACTION
He told the club's official website: "It was an easy decision - I couldn't turn down the opportunity to work with Jose again. Everyone knows the special relationship I have with this club and it has always felt like home to me. 'My desire to win is still the same and I look forward to the opportunity to help this team. I am excited for this next chapter of my career."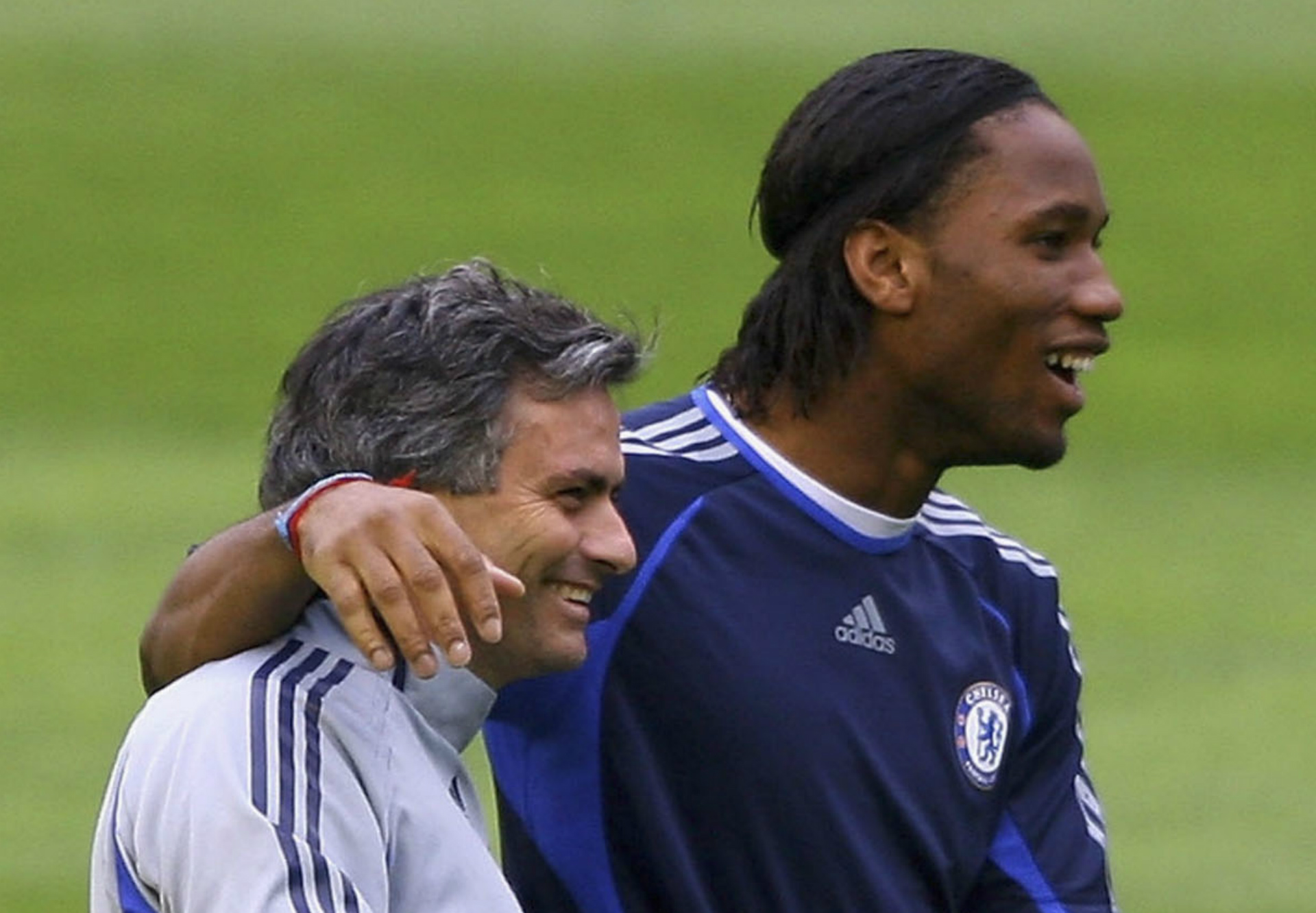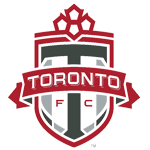 Toronto FC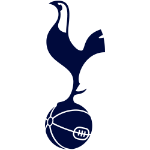 Tottenham
Prediction Submitted
Most Popular Predictions
Toronto FC 1-2 Tottenham

13.04 %

Toronto FC 1-3 Tottenham

12.46 %

Toronto FC 2-3 Tottenham

10.58 %