Kaizer Chiefs and Orlando Pirates are both regarded as favourites to battle for the PSL title in the 2013-2014 campaign. The Soweto Giants have made their plays in the transfer market, bringing in talent to supplement their squads.
With the transfer market still open for another fifteen days, Goal South Africa examines the signings both clubs have made, and concludes whether or not Chiefs and Pirates are prepared for the long season ahead.
In the last two months of the transfer window, it is clear which one of the Soweto Giants is feeling the heat. Orlando Pirates have already brought in seven players, including retaining a number of loaned players, compared to a mere two signings made by Chiefs.
In May 2013, the Buccaneers relinquished their title to bitter rivals Chiefs due to a lack of goal-scoring power, which saw them net only 39 goals in 30 games.
Their profligacy hampered the entire campaign, with a shock loss against Maluti FET College the epitome of Pirates' poor form. The creative side of their game sorely needed a recognised finisher, with Collins Mbesuma only finding the score sheet on five occasions.
Roger de Sa responded, firstly bringing in former Bloemfontein Celtic striker Lennox Bacela, and then acquiring the services of the raw talent Kermit Erasmus. Pirates also restored Chippa United's William Twala and Pretoria University's Aubrey Ngoma to their squad, two talented youngsters from their academy.
The signing of Bacela raised eyebrows, with many Pirates fans believing that the striker is simply not potent enough to remedy Pirates goal-scoring issues.
Bacela has since answered his critics, scoring two vital goals in the MTN 8, displaying both his experience and innate goal-poaching skills. His longevity at 30 years of age will be put to the test and so too his consistency as the season matures.
Bacela was a vital cog in the Celtic machine during his tenure at the club, scoring 19 goals during three seasons at Siwelele. While not being a prolific striker, Bacela should offer Roger de Sa more options when the cards are down.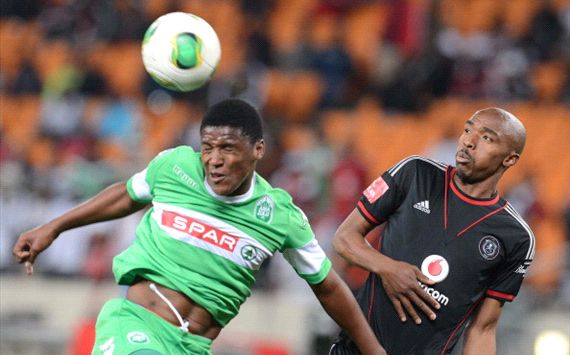 It could be argued that the acquisition of Kermit Erasmus is, in fact, a riskier signing. Considered as a failed export, Erasmus returned to South Africa in order to re-ignite his formidable talent.
SuperSport United largely utilised the striker as an impact player, as he suffered from a lack of consistency in front of goal, only scoring 14 goals in 57 games at the club.
Since his arrival at Pirates, Erasmus has only made one start, during the Buccaneers disappointing loss against AmaZulu. While looking threatening in possession, the striker has yet to add some polish to his potential.
Thamsaqna Gabuza's move to Pirates in imminent and the impressive striker has been noted as an exceptional signing for Pirates, as he has impressed at Golden Arrows with his natural striking ability and height.
The Buccaneers have not only added to their ineffective strike force. Roger de Sa has brought in players as cover, following last season's injury debacle. Pirates have boosted their goalkeeper reserves with the signing of Fatau Dauda from Ashanti Gold, who will struggle to overthrow Senzo Meyiwa's claim as the no.1. Brought in to replace the outgoing Moeneeb Josephs, the Ghanaian international will need to prove himself in order to be considered for a consistent starting berth at the Buccaneers.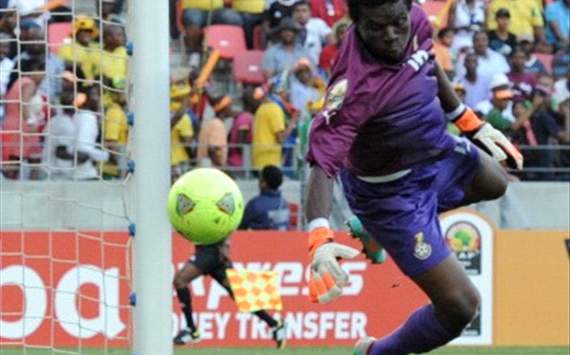 Joseph Molangoane, a former youth captain at Pirates, has been brought back to the club as cover in the midfield. Molangoane has already made an appearance from the bench this season, which will be a normal occurrence for the 25-year-old. Former Bloemfontein Celtic midfielder Jacky Motshegwa has also been added to the squad as midfield cover, with many believing that the player can add value during Pirates' long season.
Beranger Itoua, a powerful defender from the Congo, joined the club in June and has been included in order to help out the defensive line-up during a laborious season for the Buccaneers. The club are close to signing Burkina Faso international defender Paul Koulibaly, who will reportedly finalise his deal when arriving in South Africa with his national team.
Pirates, still participating in the Caf Champions League, have shown their intent by beefing up their squad. Pirates suffered last season due to a lack of depth. With fifteen days left in transfer window, Roger de Sa could still make a few last minute signings, in order to further improve an already formidable group of players.
Kaizer Chiefs have been far less active in the transfer market; with team manager Bobby Motaung consistently stating that the club is confident in its current group of players. Their lack of action in the transfer window has raised concern from fans, as the club will compete in the Caf Champions League this season and many feel the squad does not have enough depth to conquer Africa.
The return of Knowledge Musona has been viewed as a major coup for the club, despite the striker's struggles at Hoffenheim after he initially left AmaKhosi. Since his return, Musona has yet to find the back of the net, but Stuart Baxter remains confident and excited about the potential of the Zimbabwean.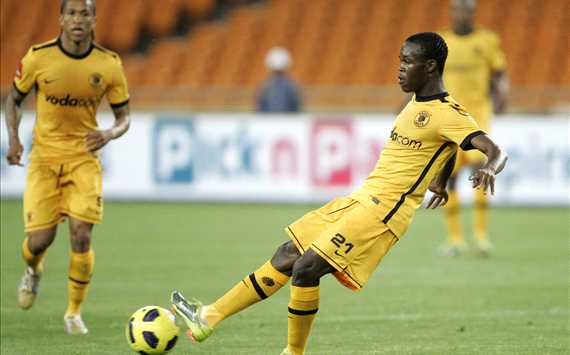 Chiefs second signing of the season is the talented left-back Simphiwe Mtsweni, who is viewed as a long-term replacement for Tsepo Masilela. Mtsweni will likely be regarded as the third choice left-back in the squad, with Keagan Ritchie another option for Chiefs.
AmaKhosi's transfer dealings stop there for now. As deadline day draws nearer, players are continually being linked to the club and it remains to be seen if Bobby Motaung and Stuart Baxter want to enhance their proven group of players.
Pirates have shown their hand in the transfer market, displaying their intent to improve their strength in depth, fearing a repeat performance of their poor campaign last season. Chiefs may learn a hard lesson in 2013-2014 if they take the Caf Champions League seriously, as their squad's lack of depth could be exposed. The Soweto Giants should compete for every major trophy this season, but Pirates are already winning the transfer race.