EXCLUSIVE
By Juliet Bawuah
South African winger Quinton Fortune was a gem on the field during the peak of his career with Spanish outfit Atletico Madrid after being nurtured at the youth ranks of Tottenham Hotspurs. He caught the eyes of so many top clubs in the world including Manchester United.
Sir Alex Ferguson who was in hunt for the next biggest thing on the flanks snatched the South African star to Old Trafford on August 1, 1996. Fortune went on to play for Bolton Wanderers and was a dominant figure in the setup of Bafana Bafana.
Goal
caught up with the former Manchester United star and ex-South Africa international during a visit to Ghana and he talks about his time at Old Trafford, Sir Alex Ferguson, new manager David Moyes, the Red Devils' future stars as well as his encounter with former world best player Ronaldo.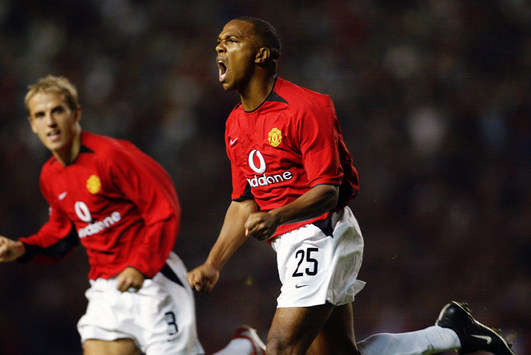 Tell us about growing up in Cape Town before the breakthroughQF
: I still pinch myself if this is real because we were playing on the streets with my friends and we pretend to be players at Manchester United and years later I found myself at Old Trafford. For me is beyond words and dreams. I never imagine leaving Cape Town and let alone ending up playing for United. It was unbelievable and I always tell people everything is possible they should never give up and not bow to any negativity people say and most importantly anything you do you have to put God first because that's the honest truth, I would not have survived at the age of 14 leaving SA. I wouldn't have survived if it wasn't by the grace of God.
How do you see yourself now?QF
: I don't look at myself in any regard. I try to do my best, keep my feet on the floor and stay humble because I know how people think in Africa and what they go through so I just tell my story to inspire kids and make them believe that in life anything is possible. They need to work hard and dedicate themselves to any profession they choose to do in life including football. I'm a living proof of what dedication can do; it doesn't matter where you are coming from you can do everything if you dedicate yourself and work hard.
You didn't win too many trophies, are you disappointed?QF
: Winning the World Club Championship when I arrived there even though I didn't play, winning a league medal, obviously I would have loved to win Champions League which is a bit disappointing to me. Yes, I'm always disappointed. I wanted to play more games, but I look back and also thankful I got to wear the red jersey and played with some unbelievable players under the most successful manager in the history of football. Personally, I would have loved to stay there more and win more trophies but I played my part because whenever I get to play I gave out 500 percent so when I look back and I know I gave it my all I don't look back in regret.
What does it mean to be among one of the few true African players to play for United?QF
: It meant a lot to me because I sacrificed a lot to play at that level and when I reached that level I worked even harder because I wanted to stay there and that's what you are taught at Manchester United - you win the league this year and next year you forget about the old one and want to win more and keep doing it until you win everything. The manager also keeps hammering to the players is not about individuals, but rather teamwork and I'm thankful and blessed to have played with so many great players.
Fondest memory about Sir Alex Ferguson?QF
: Sir Alex always told us to celebrate together when we won games even before we stepped out onto the pitch and that was a massive psychological boost ahead of games for the entire team.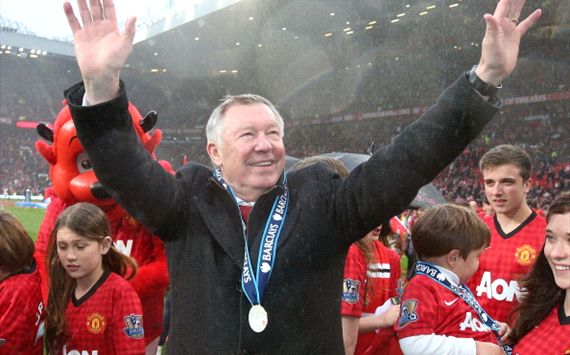 Your worst moment in football?QF
: I remember when I joined Atletico Madrid in 1996 and had to make my debut and already we were down by 3-0 and the hat-trick was scored by Ronaldo Luís Nazário de Lima and the coach called me up and said is now time for me to come on only for him to tell me to go mark Ronaldo at that moment. I wanted to tell the boss that I sprained my ankle so I could not play because Ronaldo already had a hat-trick and how am I going to mark him plus I have always seen him on a poster not in real life. But I went in and for the remaining minutes I was watching Ronaldo and to be honest with you, I didn't know where he passed on the pitch in the game, I was totally lost until after the game and I saw him in the tunnel.
Your best moment in football?QF
: It was definitely when I flew my mum and dad to watch my debut for Manchester United.
Are you considering a coaching job?QF
: I hope so. I love the game of football. I have learnt a lot from playing in different countries but I need to learn my trade and that's be around the club and players to learn the tactical, man management, life skills side of the game because the football side is the easiest and once I have that under my belt with a few years experience of course I would love to become a manager and hopefully coach Bafana Bafana, but I know if I take the job they will have to sack a few people before I walk in.
What are your thoughts about the current United squad?QF
: This is not been the best United squad yet they came back and won the league. It is never easy and people forget they lost the league on goal difference with the amount of money Manchester City spent. I do believe the club needs to win a Champions League in the next few years but the first goal of the new season is to retain the Premier League title and then look at winning Champions League.
Would Ferguson's record be a lot better if he had signed more African players? QF
: I do believe so, but it is frustrating for managers and for me as a player because I was just signed from Atletico Madrid and I was doing great; scored some goals in the World Club championship in Brazil then the manager got to see more of me and I had to leave in the middle of the season for the Africa Cup of Nations for one month and Sir Alex was going crazy. So that put a bit of fear in the manager thinking if he signs two or three and all these players leaving for one month and at United there is pressure on you to win every game and fans don't want to hear excuses and I think that played a big role in he not frequently signing African players and myself I was frustrated, not that I didn't want to play for my national team but the timing of the Afcon because if the club is paying the wages you want them there for the big games but is a fight between national team and club team and is difficult because players are in between .
What should be David Moyes' immediate priority?QF
: Just keep wining and playing good football and if he continues winning from where Sir Alex left off I think he will be there for a long time. It is about winning at the club level. Obviously, he is got his own way of doing things but I hope at the end it will come down to winning games and I hope he does that. He is a good manager, he has walked into a club with great history with good crop of players and everything is possible for him and I'm sure he is a hungry manager and he has got a great record at Everton and now with world class players I'm sure he will do much better in terms of winning trophies but he just has to keep winning.
Should Wayne Rooney leave or stay?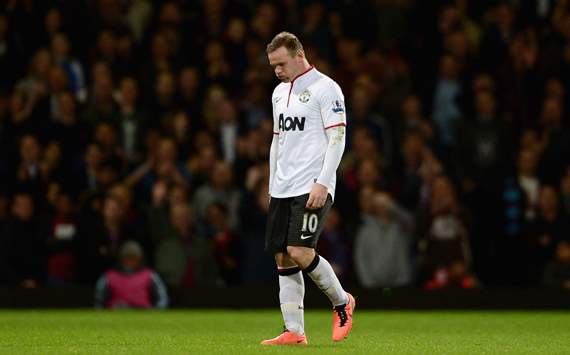 QF
: I can see Rooney playing anywhere else. Apart from Manchester United, he signed from Everton when David Moyes was the manager so it will be very strange to see him leave and I don't know if all these hypes will come down to contract talks because that's how it seems lately but for him I hope he stays. He is a great player, he has done fantastic with Manchester United but it will be very strange to see him in another jersey than Manchester United jersey.
Will you advice Moyes to sign a lot of Africans or he should keep the status quo?QF
: Of course, sign Africa players when you lose him or not in January the club has to deal with it but signing African players is not just for the fun of it. I hope we find the next Abedi Pele, George Weah, Samuel Eto'o, and Yaya Toure of course I will advice Moyes to sign him, but we need to find these players because to play at that level and sustain it for a long time you need to have the right mentality, temperament, desire to win all the time and that's what it takes to play for Manchester United and I do hope another African player plays for Manchester United for many years and win more trophies because is good for the continent and I'm sure David Moyes will be looking around the continent to find the best African player.
Your thoughts about South African football and Bafana BafanaQF
: We are going through a nightmare and there is no doubt about it. We don't have many players playing abroad. Our best player Steven Pienaar retired from international football so that tells you all is not well in the football. There is too much politics in South African football and that is making our football struggle. We don't have enough players. We think in SA that we have a good league which is good in South Africa but our players need to leave and go play in Europe and go compete with the best players in the world and eventually that will raise their game and that will benefit the national team but at the moment our players are too happy to stay at home and play for the clubs. They are probably earning a good living which is good for them but in terms of playing international football until that changes we will struggle for a long time. At the same time our Federation is managed by corrupt people who don't have the interest of our national game and there are so many people there who are interested in money
and not the passion for developing players.
Your views on South Africa coach Gordon Igesund
QF
: During the Afcon 2013 we were unfortunate against Mali where Bafana Bafana did very well, but doing very well is not good enough because I know what we are capable of doing. I don't know how long they are going to keep Gordon. I hope they give him some time because over the last few years we have changed managers and Gordon alone can't do the job; it starts from the federation and putting people who really care about football in charge.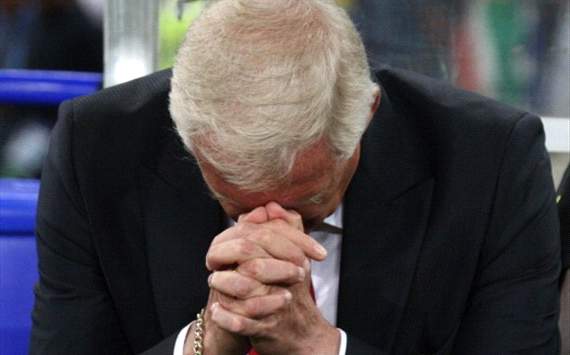 "I don't know how long they are going to keep Gordon"



Chances of Bafana Bafana qualifying to Brazil 2014QF
: I do hope and pray they qualify because it is important for the progress of the new generation and only time will tell and whatever happens if they qualify or not things have to change and people have to be sacked. I'm worried because if they qualify the same corrupt people will remain there. I wish they qualify because it will be a great experience for the players to play in Brazil but for the officials I just hope they change their mind and hearts of how our football should be run and really care about our national team and once that happens I'm sure we will get a successful team because we got the best infrastructure in Africa and you ask yourself why are we not qualifying to tournaments; we should get rid of the wrong people at the top.
Ever thought of managing Ajax Cape Town where you grew up?QF
: Of course, it will be great to coach Ajax and any team that would be willing to take me. I have been in Europe for long so it will be nice to coach a team in Europe, but I would never say no in coaching back home but if I do go back home the team I would like to coach is obviously the national team.
Are you surprised Kaizer Chiefs won the league?QF
: I'm not surprised. If you look at their manager Stuart Baxter he is actually an Arsenal team manager and he has done a good job with the team and for me personally it was a team I supported when I lived in South Africa so I'm very pleased with them and want to say a huge congratulations to the entire team and Stuart Baxter.
How far can they go in the Caf Champions League?
QF
: Their manager Stuart Baxter got a lot of experience in the game and when you play in the Champions League you need a strong squad and experience and Chiefs have got that and I'm very sure they will do well in the Caf Champions League campaign.