The "Khune" factor is immense in South African football. Itumeleng Khune is no stranger to providing inspirational goalkeeping heroics. However, the Goal's PSL Player of the Season earned his accolade not only for his unparalleled shot-stopping ability, but also for his skills as an effective captain for eventual PSL champions – Kaizer Chiefs.
With Moroka Swallows' goal-scoring machine Katlego Mashego, the rising potential of Platinum Stars' Robert Ng'ambi and Kaizer Chiefs' king of assists Bernard Parker all worthy bearers of this accolade, Khune saw off tough competition to be named PSL Player of the Season.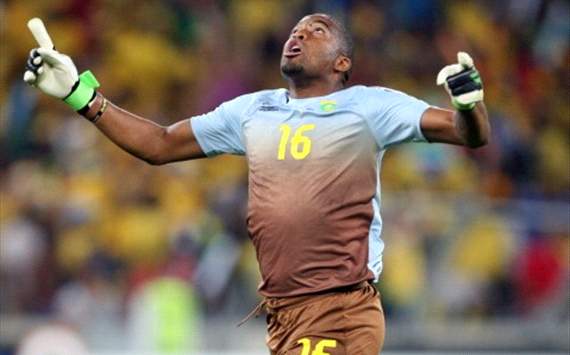 Khune 2012-2013


29 appearances




12 clean sheets



KHUNE WAS A MOUNTAIN FOR CHIEFS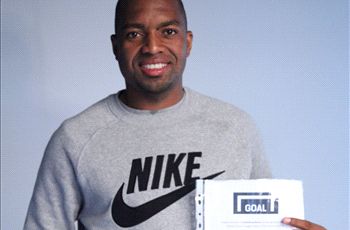 Khune's ability as a goalkeeper has been on the rise ever since he famously faced off against deadly striker Fernando Torres in the 2009 Fifa Confederations Cup and defied the Spaniard with a save which displayed his inherent talent for performing on the big stage.
The goalkeeper may want to put the memories of the 2010 World Cup on the backburner, but he has risen from the ashes of South Africa's early demise three years ago. Earning the captaincy of both his club side and the national team, Khune is fast becoming an icon of South African football for the current generation.
Khune's 2012/2013 season has been a highlight of his career. Helping Chiefs secure their first PSL title in eight years, the keeper has shown many glimpses of his genius in goal with acrobatic saves, brave tackles and an improved presence in the box – no longer faltering under the pressure of the high ball on as many occasions.
The keeper's distribution skills have become a trademark part of his game, as he is able to unleash a pace-fuelled Chiefs attack with pinpoint long balls displaying vision akin to some of the greatest midfielders in the world of football. Linking up with players like Simphiwe Tshabalala, George Lebese and the like, Khune sparked many attacking moves for AmaKhosi, keeping other teams on their toes as soon as the ball rests in his grasp.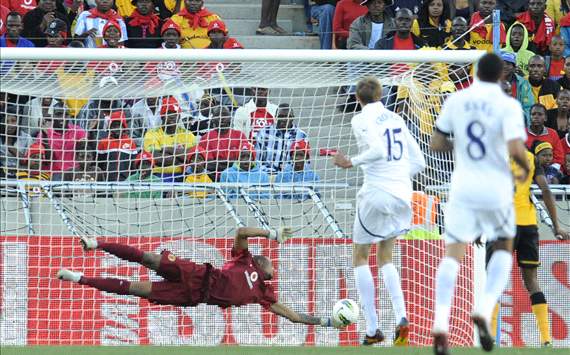 The 25-year-old has been named the "best goalkeeper in Africa" by coach Stuart Baxter, who has not only reserved great praise for his captain but has also deemed his impact as one of the main reasons Kaizer Chiefs brought home the PSL title to Naturena.
In numbers, Khune's impressive season is for all to see. Starting 29 times and only missing a single game due to suspension, Khune's presence meant Chiefs only conceded 21 goals – the fewest amount of goals for any side in the PSL.
Pulling off remarkable saves has become second nature to the Bafana Bafana number one, but his true test was in being an effective and inspirational captain for his club side. Chiefs have often faltered under the pressure of expectations, which comes with the territory of becoming the most supported football team in South Africa.
Khune organised his defence with maturity and most importantly kept calm and collected in some of country's football pressure-cookers. The goalkeeper's star is on the rise and has certainly not reached the summit of expectations. With youth on his side and a burgeoning talent, the "Khune" impact will be something we remark on for a long time to come.
Follow us on Twitter
Follow us on Facebook