Last week, South Africa's friendly encounters against Nigeria and Burkina Faso were followed by wholly different reactions from fans and the media alike.
A crushing defeat by Nigeria sparked widespread criticism, citing the team's inadequacies and their lack of ability to test arguably Africa's strongest team. The Super Eagles were perceived to be on another footballing planet to Bafana Bafana, with a wealth of talent and potential.
Three days later, an improved performance against Burkina Faso's young guns led to cautious optimism about Bafana Bafana's strength in depth, with a few new players exciting Gordon Igesund and the national team's supporters.
Goal South Africa decided to explore four things South Africa should have learned from their outings against the Super Eagles and the Burkinabe. The matches certainly exposed the team's glaring weaknesses, yet offered some positive aspects which will help Bafana Bafana and Gordon Igesund prepare for their crucial World Cup qualifier against Botswana.
Poor finishing, an issue which has plagued the South African national team for what seems like an age, showed its ugly face once again. Bafana Bafana had opportunities to notch up a goal or two against Nigeria, but failed at the last hurdle. Similarly their long-range shooting, particularly Reneilwe Letsholonyane'sefforts at goal, left much to be desired, often finding the roof rather than the target.
This trend seemed to continue into the clash against Burkina Faso, as the team dominated possession, yet could only find the back of the net on one occasion in the first half, giving an inexperienced Burkinabe side an opportunity to strike back.
Luvuyo Nomandela's late tap-in added to the final score-line, but South Africa was almost punished for their profligacy.
While players like Bernard Parker, Tokelo Rantie and Siphiwe Tshabalala have proven their credentials before, the team still lacks a genuine goal-scorer in the mould of a Benni McCarthy, a Shaun Bartlett.
Rantie's burgeoning talent still holds hope for Bafana Bafana's striking options, as the player possesses deadly pace which almost hurt Nigeria, but the side still needs to find a natural goal-poacher, one who can find spaces in the box and is a consistent lethal finisher.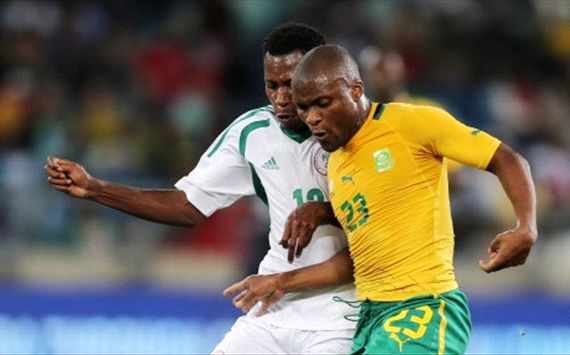 Dean Furman and Reneilwe Letsholonyane were completely outgunned by Nigeria's supremacy in the middle of the park. With the midfield often an area of strength and creativity in South African football, Bafana Bafana needed the sturdy frame of Kagisho Dikgacoi against the Super Eagles. Even though the likes of Andile Jali and Oupa Manyisa were not available for the match, their small frames may not have withstood the commanding Nigerians.
IS DIKGACOI THE ANSWER?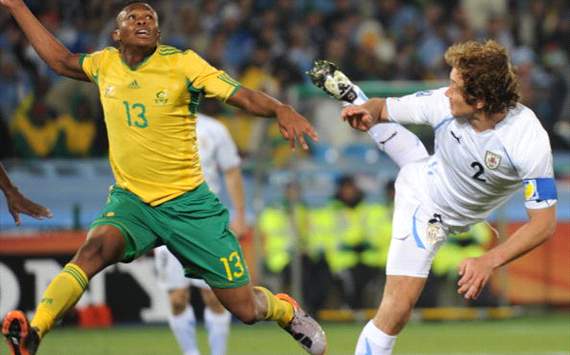 Dikgacoi, now an English Premier League player for Crystal Palace, is simply the answer to solidifying Bafana Bafana's midfield, as he will allow for the more creative elements to thrive by breaking down opponents attacks and supplying the likes of Letsholonyane, Mahlangu and Tshabalala with opportunities to counter. Furman has impressed in this role but looked out of his depth against the Super Eagles and needs an ally against more physically powerful opponents.
If Dikgacoi can continue to perform for Crystal Palace, Igesund will certainly look to bring him back into the fold when South Africa needs more strength in the middle of the park.
Grant Kekana, a powerfully-built midfielder, served this role against the Burkinabe on Saturday and his influence in helping Bafana Bafana control the midfield was notable. Igesund may need to consider adding more steel to supplement the creative side of his squad.
SENSATIONAL SHABBA AND ZUNGU SHINE

Itumeleng Khune claimed Siphiwe Tshabalala is "an inspiration" to the Bafana Bafana team, following his influential performance against Burkina Faso, where he not only scored the opener with a powerful strike but was the lynchpin in all of South Africa's attacking moves.
Tshabalala's fantastic form will be a vital ingredient in helping Bafana Bafana overcome Botswana in their next outing.
Bongani Zungu, on his debut against Burkina Faso, was similarly exulted after his display against the Bukinabe.
Zungu is a player Gordon Igesund should see as a future Bafana Bafana star, as he showed his vision and passing ability during the match. While he develops at his new club Mamelodi Sundowns, his name could become a regular fixture in the national team's ranks.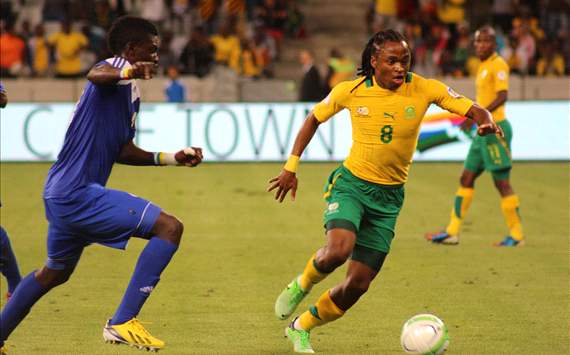 The two friendlies have highlighted definite strengths and weaknesses in Bafana Bafana's reserves. Without some of his key players, Gordon Igesund was able to explore options and the depth in South African football.
He encountered a few new players, such as Marc van Heerden, David Mathebula and Bongani Zungu, while providing some of his former Cosafa Cup squad members with more opportunities to stake their claim.
USE NIGERIA AS AN EXAMPLE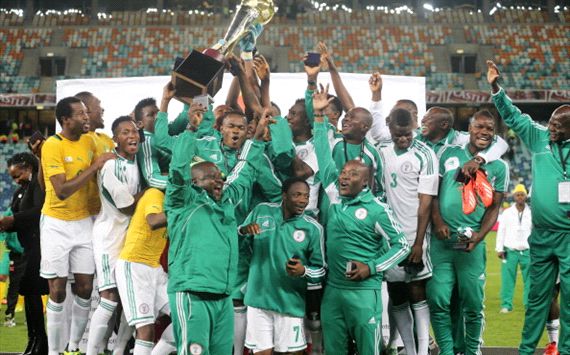 The clash against Nigeria will have taught many of the players what is required to stave off defeat against a superior side, especially the defensive concentration which is needed and the focus on utilising your slim amount of chances.
Bafana Bafana will need to be ruthless against Botswana, dominate the midfield, and finish their patterns of play with no mercy. Using Nigeria's performance against them as a bookmark, the team needs to stay composed and punish their opponents whenever the opportunity arises.
The match against Burkina Faso showed off Tshabalala's influence and Igesund will want the same level of intensity from the Kaizer Chiefs' player against Botswana, while the coach will be more relaxed about the ability of his players in reserve as his debutants showed the neccessary hunger to perform on the international stage.
During both matches, South Africa suffered from a lack of ruthlessness and confidence, which means the coach will want to reintroduce some of his more proven finishers in order to ensure a victory against the Zebras on September the 7th.