Arguably the greatest manager to ever grace English football and Manchester United football club, Sir Alex Ferguson, announced his retirement on Wednesday. The Scotsman's decision has sent the world of football into a state of shock, including the club's large South African fan base - many of whom cannot remember a time when the manager was not in charge of the Red Devils.
South Africa's Manchester United Supporter's Club Chairman Barry Shmeizer has told Goal that the he has had a mixed reaction to the manager's decision but is happy that Ferguson will leave Manchester United on a high.
"We knew this day would come," Shmeizer told Goal.
"But it has still been a bit of a shock as in Sir Alex's recent programme notes [before the match against Chelsea] he said he feels rejuvenated and we all thought that he was going to be around for longer.
"But I'm happy that he has gone out on a high. He has wrestled the league back from Manchester City and leaves without any kind of criticism about being long in the tooth."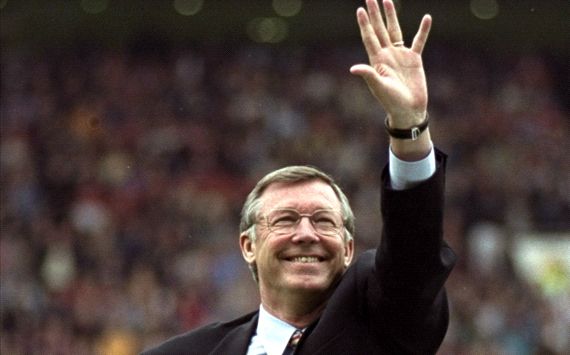 Tributes have poured in for Ferguson since the announcement yesterday and with Everton manager David Moyes in pole position to take over from his fellow Scot, reactions and speculation are emerging at an ever increasing rate.
"There will never be another Ferguson," Shmeizer commented.
"The manager who takes over will be on a hiding to nothing. But in Moyes I think Ferguson sees someone with a similar personality to himself. I don't know if Moyes is big enough to handle the job but that remains to be seen.
"But we trust in his [Ferguson's] choices. Moyes has had 11 years of experience at Everton, but his lack of European experience is worrying. I think he will need to show his experience and he needs to bring in new players."
Ferguson has contributed to many glorious moments for South African Manchester United fans and toured the country on a number of occasions in order to give back to the passionate supporters who have followed the club for the majority of their lives.
In an official statement from the MUSC the supporters club gave their own personal tribute to the manager.
"Thank you Sir Alex Ferguson for so much. Thank you for the players you have managed and helped build careers out of their talents," the statement read.
"Thank you for the moments that only Hollywood script writers could conjure. Thank you for your relentlessness on managing not only the team, the club, and everyone involved in it.
"Thank you for the celebrations, thank you for the trophies. Thank you for giving it your all, even though no one said it could be done. Thank you for dedicating 26 years of your life to our club.
"Your achievements will never be forgotten, and you can be assured that your time as manager at Old Trafford will be told as fondly as the stories of Sir Matt Busby and his Babes."
South African Manchester United fans will never forget the manager who has redefined English football and created one of the most powerful and successful sporting brands in history.