Bafana coach Gordon Igesund has added to his Bafana staff of assistant coach, expert analyst, scout and log table Fifa and Caf rule researcher
National coach Gordon Igesund has made a bold move to avoid a repeat of Bafana's unfortunate failure to qualify for the 2012 Afcon, when the team prepares for 2014 World Cup qualification. Back then South Africa thought a draw against Sierra Leone was sufficient to progress to the 2012 Africa Cup of Nations.
However, under former coach Pitso Mosimane, the Bafana management were unaware that according to the Caf rules, when three teams end up with the same points total, it's not goal difference but just points between the three teams involved that are counted. All of which sounded very complicated, which is why Igesund has moved quickly to bring on the Goal.com South Africa edition experts to explain the rules and advise the new management about the Fifa rules to qualify for the all-important 2014 World Cup in Brazil.
Igesund confirms, "Not one of the South African newspapers, soccer websites, radio or television stations warned Pitso about the rule two years ago. However, since Goal.com launched in South Africa this season, we are finally confident of indepth analysis that will prepare us for overtaking Ethiopia on the road to Brazil."
Eventual champions Zambia's captain Christopher Katongo summed up the devastating impact Bafana's non participation had on soccer throughout Africa.
"Pitso read all the Sierra Leone match previews and thought he had the game covered. At the end of the match the Bafana players were celebrating the famous 0-0 draw against the mighty Leone in South Africa, thinking it had taken them to the 2012 Afcon. It was only later that they heard about the rules when it was too late. It was a pity for Southern African football, but we think soccer in the region will recover, since we won the Afcon and Goal.com will cover Zambia and Zimbabwe's national teams in future."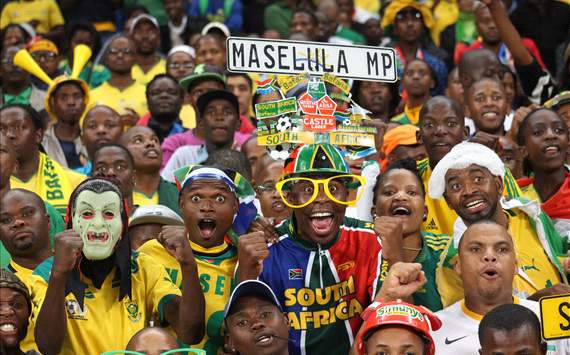 Igesund has employed Goal.com South Africa chief editor Ignjat Manjoo as assistant coach, not only due to his understanding of the Fifa log tables on the website, but also his indepth knowledge of European tactics. Manjoo studied Barcelona's style of football, read numerous books on the subject and compiled an indepth slideshow on Goal.com to demonstrate to Igesund how Bafana can qualify for Brazil. This was almost the same qualification Brendon Rodgers earned when he succeeded in gaining the Liverpool manager's position in 2012-2013.
However the South African media prefers to take a leaf from British management and their media, instead of world champions Spain whose coaches are just 'fat Spanish waiters', and only just beat Barcelona and Real Madrid to two league titles. It is quite clear that talking sense in the media is a higher qualification, which is why Igesund is taking on Goal.com South Africa writer Daniel Eslick as chief tactician.
"I've read Daniel's features on the Bafana team, and it is clear that he can also read a few books, unlike most former soccer players in even England, so we are proud, very proud, very very proud, indeed, to bring on Eslick into Team Great Bafana," Igesund stated on his unofficial twitter page.
Goal.com writers in Gauteng and KwaZulu-Natal, Ernest Makhaya and Lunga Ntuli will take on the Bafana positions as researchers to advise Igesund on the opposition and their players respectively, using Goal.com's vast network of articles from around the world.
"Yes, we can confirm the signatures of both Lunga and Ernest because they broke many exclusive stories during the transfer window," confirmed Ernest Makhaya himself.