COMMENT
By Daniel Eslick
The opening round of the
2013 Nedbank Cup
ended on Wednesday night with a nine goal thriller between Black Leopards and Cape Town All Stars and yet another underdog victory as Tembu Royals brought AmaZulu to their knees in Durban.
The scintillating final round of 32 games merely concluded what has been a compelling fortnight of South African cup football, which has seen Orlando Pirates being humiliated in Qwaqwa, Kaizer Chiefs making their intentions known by demolishing Bidvest Wits and the continued poor form of South Africa's Cape sides.
Goal.com
decided to highlight what we have learned following a round of intriguing Nedbank Cup action.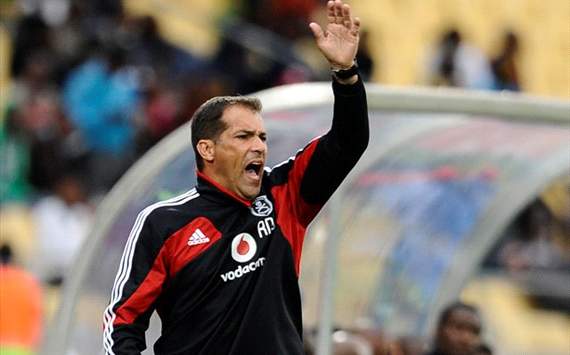 Maluti FET College sprung one of the greatest surprises in South African football history when they defeated Orlando Pirates 4-1 in Qwaqwa. The shock and horror on Roger de Sa's face was for all to see as the amateur side netted goal after goal against their illustrious opponents.
The most frightening aspect of the loss would have been Pirates' lack of fight and inability to defend against a side which comprised of lecturers and part-time footballers. Roger de Sa could only blame Pirates "lack of depth", a damning statement against his fringe players who did not step up to the plate against an inspired Maluti side.
Without Siyabonga Sangweni in the starting XI the Buccaneers have looked nervy while defending, their 3-2 loss against Moroka Swallows another example of the defensive problems Roger de Sa will need to solve before Pirates' last chance of silverware eludes them this season.
SUPERSPORT STILL CAN'T SCORE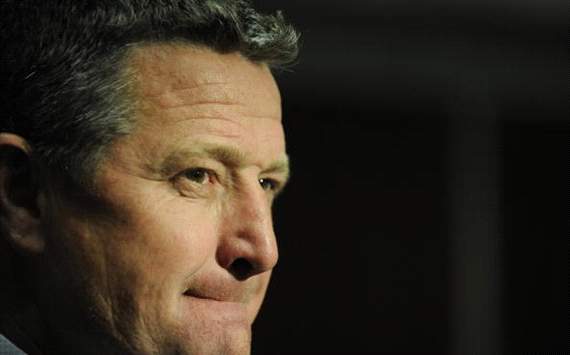 Gavin Hunt, looking jaded and bemused during SuperSport's penalty shootout victory over Moroka Swallows, will be wondering when his side will ever win a match in normal time as they played 120 minutes of wasteful football against the Dube Birds.
Matsatsantsa failed to take chance after chance, as the match bored the crowd to tears and felt almost like a relief when it was finally settled after Ricardo da Costa blasted his spot-kick wide.
SuperSport has been unable to recover from their first half of the season rut, which saw them record a mountain of draws and waste countless opportunities to win vital games.
Even though they qualified for the next round of the Nedbank Cup after defeating a steely Swallows side, Hunt will continue to be perplexed by SuperSport's profligacy, a theme which has run throughout the 2012/2013 season.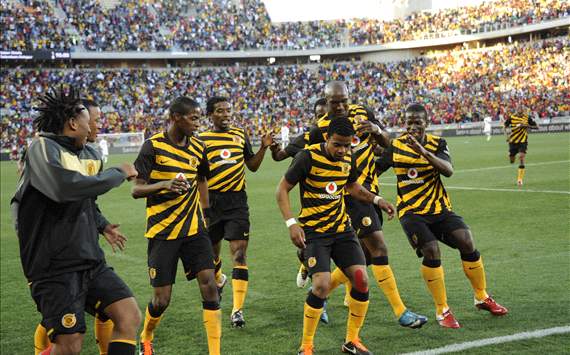 The AmaKhosi's quest for glory this season continued during a 3-0 victory over Bidvest Wits, as they defeated the team which bundled them out of the first round of the Telkom Knockout with a clinical display in front of yet another sell-out crowd.
What was evident during their dominant victory was the desire which runs throughout the squad. It is difficult not to feel excited about the high-intensity brand of football this team employs, which focuses on their strengths and thrills fans and neutrals alike.
As the season reaches its climax, it will be all about consistency and holding their nerve as Chiefs aim for a double. The hunger for success is certainly on show at the FNB Stadium, as one of South Africa's most popular sides finally looks ready to step up to the plate.
CAPE SIDES CONTINUE TO STRUGGLE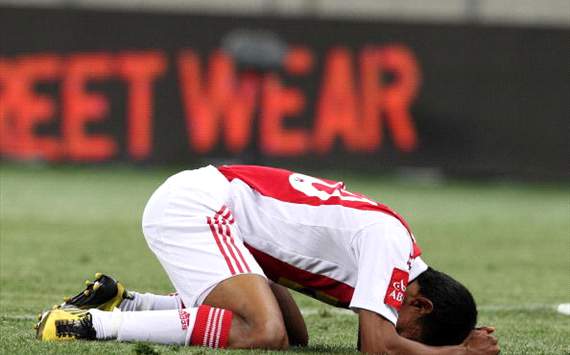 Ajax Cape Town's season continues to be marred by poor results, even though they displayed character against Mamelodi Sundowns during a 1-0 defeat at the Cape Town Stadium, which was sealed by a late Tebogo Langerman strike
The top-flight sides from the Cape did not enjoy a positive round of cup football, as Chippa United lost 3-2 against United FC, a side from the division the Chilli Boys are hoping to avoid.
The poor form of both teams has been another surprising and worrying feature of the PSL this term, as Cape Town may not have a side in the top-flight next season if results continue on the path they have been leading to all campaign.
A province which has been blessed with football talent and is known for being an almost impossible venue to travel to, is in a state of crisis in 2013.
NEVER UNDERESTIMATE THE UNDERDOG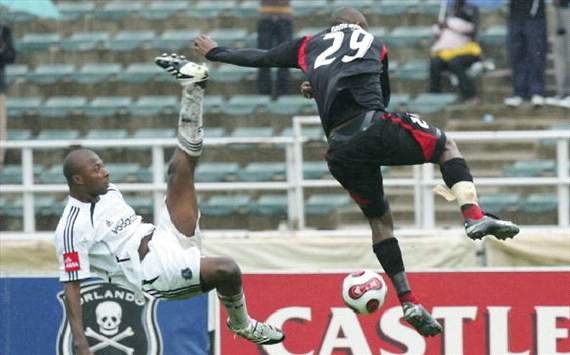 The Nedbank Cup has seen a few "incredible" results during its first round of action. As mentioned above, Maluti FET Colleges' win will rank as one of the greatest underdog victories ever seen on a South African football field.
Black Leopards had to fight till the bitter end and finally secured a 5-4 victory over Cape Town All Stars while Tembu Royals 2-1 defeat of AmaZulu merely displays the struggle Craig Rosslee has on his hands in order to save his sides' season. Chippa United's downfall was another surprise result, which almost cost Wilfred Mugeyi his job.
Goal.com has called it the magic of the Nedbank Cup and this tournament certainly does seem to possess a magic touch, as minnow sides have embraced the opportunity to take on top-flight teams and have not disappointed.
With the cup's round of 16 draw expected to be completed today, South Africans will only dream of another round of dramatic cup action, which has certainly captured the imagination of fans around the country.