South Africa's attacking line-up comprises pace, in-form strikers and versatility which should help them to secure the vital goals they need during the Africa Cup of Nations tournament.
Bafana Bafana has suffered from profligacy in recent times, with a strong creative ability but a lack of that final finishing touch. The Africa Cup of Nations squad will look to remedy this situation, with Gordon Igesund's brave attacking mindset as their inspiration to dominate other oppositions.
Three of Bafana Bafana's strikers are locally based with the entire attacking force sharing 38 international goals between them out of 96 appearances. Gordon Igesund has selected the strikers he feels will be able to find goals consistently during the Africa Cup of Nations.
Appearances: 44
Goals: 12
Parker's return to South Africa and more importantly Kaizer Chiefs has seen the player turn all his potential into goals at the beginning of the 2012/2013 season. Parker has been prolific not only in finding the back of the net, but also providing Chiefs with his pace and movement.
His almost telepathic understanding with Lehlonolo Majoro has seen the strike partners share 17 goals between them this season. Parker has also enjoyed a solid understanding with Katlego Mphela during his time with the national side and the two forwards may be South Africa's ideal starting combination.
Since the beginning of his Bafana Bafana career Parker has been hailed as a talented striker, but has not scored as many goals he would have liked. His strike rate of 0.27 goals per game does not send shivers down oppositions' spines, but Parker's game is not all about goals. The Africa Cup of Nations should serve as an ideal platform for the player to finally show the world what he is capable of.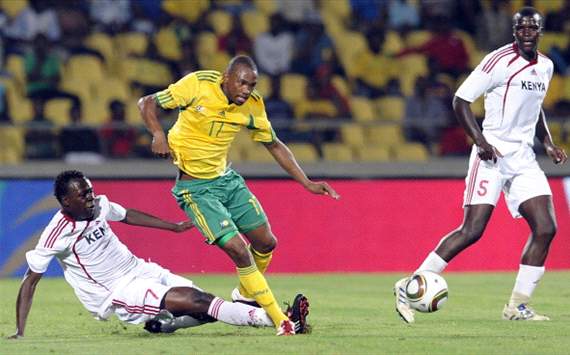 Appearances: 47
Goals: 23
Known as "Killer" Mphela had to face a race against time in order to prove his fitness and secure his spot in the final-23 of the Bafana Bafana squad. He was able to make the cut with Gordon Igesund trusting in the prolific forward. Mphela's class and record stands him in good stead, as he has been South Africa's major attacking threat since he made his debut in 2005.
The Mamelodi Sundowns striker returned from injury with a bang, finding the net on two occasions with some vital strikes for his struggling side. Mphela can unleash a powerful strike (no one will ever forget that free-kick against Spain in the 2009 Confederations Cup), has height and strength in the box and can provide Bafana Bafana with a finishing touch which is not shared by any of his compatriots.
Mphela's impressive strike rate of 0.49, basically one goal every two games, deems him as the man to fear during the Africa Cup of Nations. Hailed by South African fans, Katlego "Killer" Mphela will want to lead South Africa to their first international title since 1996.
Appearances: 5
Goals: 1
The final locally based player in the attacking line-up Majoro earned his spot after plundering 8 goals in the first half of the PSL campaign. Majoro has a similar build and stature to Bernard Parker and can display some electrifying movement in and around the box. He is also a real goal-poacher.
A striker who can find himself in the right place at the right time, Majoro could be used as an impact player during the tournament if he is not already being considered for a starting berth. His knowledge of Bernard Parker's game and their dominant partnership this season will certainly benefit South Africa's goal scoring threat during the tournament.
Majoro has only made 5 starts for South Africa during his career and his strike rate of 0.2 goals per game does not truly display his potential to find vital goals for the national side. If this season is anything to go by, Majoro will be a threat during the Africa Cup of Nations campaign.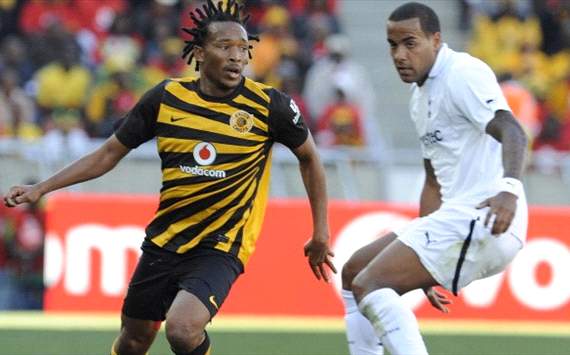 Appearances: 4
Goals: 2
The only striker in the squad to ply his trade overseas, Rantie has enjoyed a good start to his international career since his debut in a 2014 World Cup qualifier in 2012. His impressive speed and movement off the ball makes the 22-year-old one of South Africa's brightest talents in the striking department. His time at Malmo FF in Sweden has seen Rantie impress and he started his loan spell at the club with a thrilling performance after scoring a hat-trick on his debut.
Largely employed as a second half substitute for the national side, Rantie may be used as an impact striker during the tournament as his turn of pace will trouble tiring defences in the final third. During a recent friendly against Malawi, Rantie was able to earn South Africa a penalty kick after bursting into the box. He also possesses a fine finishing ability which was on show when he scored against Kenya in late 2012.
Rantie has excited local fans with his potential and the Africa Cup of Nations is an ideal opportunity for the youngster to display his talents on the biggest stage in Africa.