Manchester United and Manchester City embark on a top of the table clash, as the local derby develops into an intense rivalry which is still being realised in South Africa
All eyes are on the Manchester Derby in South Africa, following the 1-1 draw in Soweto on Saturday afternoon. Another top of the table clash is set to ignite a rather undiscovered rivalry in South Africa. For this derby the South African Premier League fan base in dominated by Red Devils fans, with only a small number of City supporters slowly beginning to appear as the club develops its brand, following and record.
Many South African fans who will have experienced more bitter rivalries with Liverpool, Arsenal and Chelsea during their time of supporting the club.
Barry Shmeizer, Chairman of the Manchester Supporters Club (MUSC) in South Africa shares this sentiment and says, "There aren't a lot of Manchester City fans in South Africa, but the rivalry is growing as more City fans begin to appear out of the woodwork."
The MUSC has developed a large membership since 1990 and Schmeizer has seen many Manchester United rivals come and go during his time of supporting the Red Devils.
"Ferguson has seen off all of our rivals, firstly with Liverpool, then Arsenal and Chelsea and now City is next," Shmeizer says.
"However, City winning the league has galvanised them.
"I'm very excited about the game but it is going to be very difficult to call, after City gave us such a massive hiding at Old Trafford last season."
The rivalry enters another chapter on Sunday, which could be a huge determinant in the outcome of the Premier League this season. It is a must win for City as they trail United by 3 points, but the Red Devils will target gaining some breathing space by redeeming themselves against their local rivals at home.
Following the explosive Soweto Derby, South African football fans will enjoy Sunday's spectacle, even though they may not see many Citizens fans donning the light blue or singing "Blue Moon".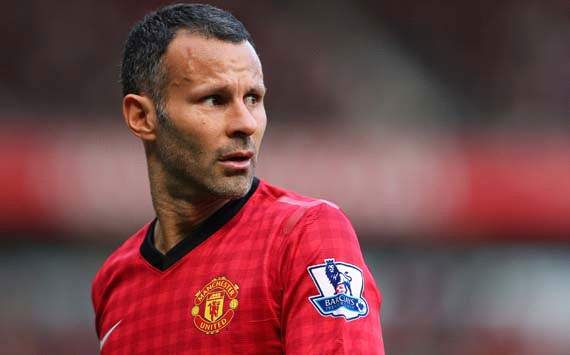 What has always been an intense local derby is developing into a worldwide spectacle, as the battle between the two clubs extends to Premier League honours and not only city bragging rights. Last season's dramatic City last second league victory merely ignited a rivalry which has been present for 131 years.
The local derby has a rich historical context. The Manchester Derby was first played in 1881 and there have been 163 competitive outings between the sides. United have won 41% of the matches with 68 wins, with City winning 27% of the games with 45 triumphs. There have been 50 draws between the blue and red halves of Manchester.
The Manchester Derby has changed its dynamic and City and United battle for the Premier League this season, in what has been widely foreseen as a two-horse race.
City achieved the double against United last season, with a memorable 6-1 thrashing at Old Trafford and a vital 1-0 win at home. The club's riches and their increased competitiveness have meant that the derby has become "bigger and bigger" according to United legend Ryan Giggs.
Giggs, speaking before the game, believes that United's rivalry with City has yet to reach the heights of being seen as a great English derby.
"It doesn't mean anything extra because it is City," Giggs says.
"There are different rivalries. Liverpool has always been the biggest rival for me. It has always been the biggest test.
"Arsenal were a brilliant team and we had some ferocious battles with them. Chelsea were also a brilliant team under Mourinho, and now City are a good team as well."