Goal.com South Africa takes a look at six players who will strive to make a definitive impact during the Telkom Knockout Final
On Saturday night, two teams which have defied the odds will battle it out for Telkom Knockout Cup glory and for one of the most lucrative prizes in South African football.
Mamelodi Sundowns, in the middle of a crisis involving displeased fans, a beleaguered coaching team and out of form players, have performed to their potential during their road to the final and will see the final as a turning point in what has been a disappointing season. This is Sundowns chance to redeem themselves.
Bloemfontein Celtic's road to the final has been nothing short of dramatic, as they had to overcome defending champions Orlando Pirates by winning one of the most compelling cup clashes in recent times, overturning a two goal deficit and eventually winning after penalties.
Siwele had to win an equally intriguing clash against their local rivals, Free State Stars, in order to book a spot in the final.
Each side has players all capable of turning the final in their favour. However, there have been stand-out performers this season as well as players who will want to prove a point during one of the most important games of their careers. Goal.com South Africa decided to select six players who have the potential to inspire their side to cup glory.
RUZAIGH GAMILDIEN - BLOEMFONTEIN CELTIC

The midfielder has been a leading light in attack this season and is one of Siwele's important players in the starting line-up. Gamildien 's strength in the final third has helped Celtic's creative players to express themselves, as the midfielder acts as an important cog in the side's link up play.
The playmaker has been a force while combining with the likes of Lennox Bacela, Joel Mogorosi and Elliot Nontshinga. 2012 has proven to be Gamildien's breakthrough season as he continues to provide Siwelele with an extra dimension in the midfield.
He will be playing in his first major final, after only two seasons in the top-flight, and will hope to inspire Bloemfontein Celtic to a piece of long-awaited silverware.
TEKO MODISE - MAMELODI SUNDOWNS

Modise has not won a single trophy during his career which should make him one of the most determined players on the pitch during Saturday's final. The midfielder has been hampered by lack of form and injuries this season, but the final provides him with an ideal opportunity to put in an imposing performance.
Modise's ability to turn a game around relies on his exuberance in the attacking third, as well as his slick passing in the midfield. With an accurate free-kick and vision, Modise is the Brazilian's playmaker and he will hope to be an inspirational force during Saturday's final. His position as captain underlines his importance to the side.
This is his second final playing for Mamelodi Sundowns since joining the club in 2011 and it is another chance for the 29-year-old to grab his first piece of silverware.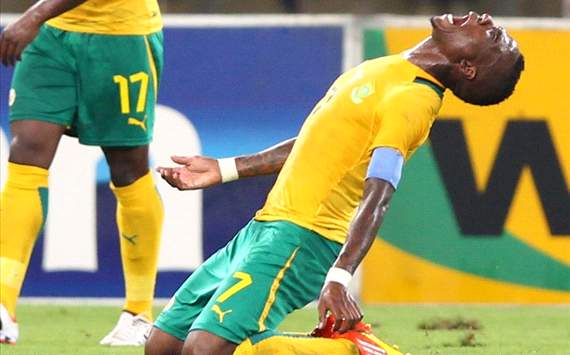 THABO NTHETHE - BLOEMFONTEIN CELTIC

Captain and defensive rock for Bloemfontein Celtic, Nthethe is aiming to win his first piece of major silverware for Siwelele. Known for his ability to perform under pressure and having strong leadership skills, Nthethe will prepare himself for the Sundown's onslaught on his defensive line.
During the semi-final Nthethe proved his importance to side during a tumultuous clash against Free State Stars. Leading 3-2 Celtic were holding on to their lead in desperation as a rampant Dove Wome put them to the sword.
Wome created yet another chance and shot towards goal, but Nthethe was there to deflect his effort wide with a courageous block, displaying some of his best attributes which make him a potential game-changer for Siwelele.
Nthethe has always been a consistent performer for Celtic and his experience will serve him well during the final. He is also a goal-threat with a strong heading ability and a physical presence in the box.
ANTHONY LAFFOR - MAMELODI SUNDOWNS

Sundown's experienced attacking player has yet to display some of his best form this season but is always a threat in the final third. Combining well with Eleazar Rodgers, Laffor forms part of a dangerous attacking line-up for the Brazilians.
An enigmatic player at times, Laffor can provide moments of brilliance and will want to play consistently throughout the clash against Siwelele.
He provided the assist for Sundowns winner against SuperSport United and is able to dominate the air with his height and strength. He can also provide his side with bursts of speed and a thunderous right-footed shot.
Laffor will hope to continue to linking up well with Rodgers during the final and secure his first piece of silverware for the club in his first season after leaving SuperSport United in 2012.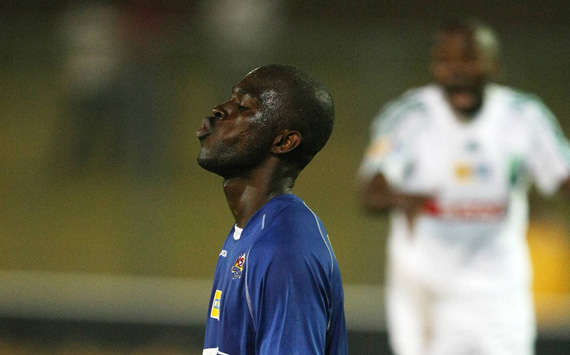 LERATO MANZINI - BLOEMFONTEIN CELTIC

Manzini has largely been deployed from the bench this season but has yet to disappoint as an impact player for Siwelele. Manzini's pace and incisive runs give Celtic an extra attacking element during the latter stage of matches.
Combining with fellow periodical substitute Joel Mogorosi, Manzini has often proved to turn the tide of matches during Celtic's dramatic run to the Telkom Knockout final.
Used in order to close out games or find important equalisers, Manzini may hope for a starting berth during Saturday's final, but will most likely be use once again as Celtic's impact player in order to sway the final result in their favour.
WAYNE SANDILANDS - MAMELODI SUNDOWNS
Sundown's shot-stopper has been one of their few in-form players this season, putting in some solid performances in goal. His commitment to the cause of his side was shown with some brave displays during the Telkom Knockout, helping Sundowns hold onto slim leads against SuperSport United and .
The semi-final against SuperSport United saw Sundowns taking an early lead through Eleazar Rodgers. SuperSport searched in desperation for an equaliser, but Sandilands was on hand with a courageous performance by putting his body on the line and staying in command of his area throughout the ninety minutes.
Sandilands is an experienced campaigner and is coming close to the peak of his powers in-between the sticks. He will hope to continue his good form on Saturday evening and help Sundowns keep another vital clean sheet.