With the names Drogba, Toure, Moses and Manucho on everyone's lips, it is possible to get caught up by the hype these players create when they grace a tournament like the Africa Cup of Nations.
However there are sixteen nations participating in the showpiece, each with their own talented and important footballers who contributed significantly to their own qualification.
With the focus eternally on African superstars, the lesser known players are sometimes ignored and not given the credit or the attention they deserve.
Many of these players are some of the brightest talents in their respective sides and will hoping to use this tournament as a platform to show the football world what they can do on the pitch.
Goal.com South Africa decided to expose five talented and vital players, looking at where they play and what they will offer at the tournament next year.
1. Ryan Mendes - Cape Verde Islands

Cape Verde Islands is playing in their first Africa Cup of Nations in their history. Little is known about the majority of their players, but Ryan Mendes is certainly a footballer who deserves respect.
The 22-year-old winger plies his trade at Lille in Ligue 1, where he is considered one of the upcoming stars for the leading French club. He was a vital contributor to Cape Verde's shock qualification into the 2013 Africa Cup of Nations, as he offers the side pace in attack and is naturally a creative player.
He made his international debut at the age of 20 and took part in both the 2012 and 2013 Africa Cup of Nations qualifiers. He not only provides important assists for his teammates, Mendes has scored vital goals for his side.
His most dangerous asset is his ability to create goalscoring opportunities for a Cape Verde side which will be desperate to impress at their first continental tournament.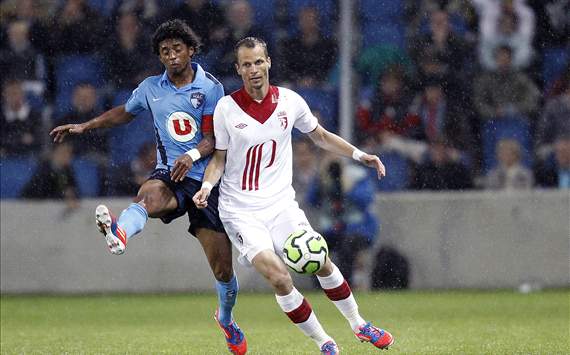 2. Youssef Msakni - Tunisia

The Tunisian 21-year-old winger has gained many plaudits with his performances for the national team since his debut in 2010.
He has played 28 times for his national side scoring two goals in the 2012 Africa Cup of Nations tournament. Msakni plays in the Tunisian League with current champions Esperance but is set to join Lekhiwya Sports Club in 2013.
He is certainly one of Tunisia's brightest stars and has been linked to some of the biggest clubs in Europe, including Arsenal. The national team employ Msakni as an attacking midfielder and he will be targeting the 2013 tournament as a time to impress once again with his pace and offensive ability.
He has often been heralded as Tunisia's next big thing and many are awaiting the player's true potential to shine through.
3. Abdelaziz Barrada - Morocco

The Morrocan central midfielder plays for Getafe in La Liga and had an impressive first season with club, playing 38 games and scoring seven goals.
Barrada not only offers Morroco control and passing ability in the midfield he is also threatening in the box and can create as well as score vital goals. A performance many remember was against Real Madrid last season, where the midfielder was able to terrorise some of the best players in the world with his skills.
He is a regular for Getafe and is one of Morroco's most promising talents. He scored his first goal for the national side this year, a winner against Mozambique in the 2013 Afcon qualification campaign.
With Morocco set to face the hosts South Africa, Cape Verde Islands and Angola, Barrada will be one of threats in the midfield for the talented Lions of the Atlas line-up.
4. Dieumerci Mbokani - Congo DR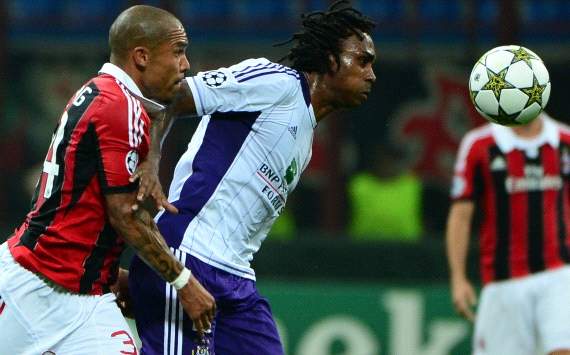 The Anderlecht centre-forward is Congo DR's danger-man for the 2013 Afcon and their coach Claude Le Roy believes that the striker has the potential to be a destructive force in attack.
He is a sturdy, tall target-man who can hold up the play and score with a strong right boot. He has not always been a main feature in the national side until now, after scoring three goals in their 2013 Afcon qualification campaign.
The 26-year-old has rich experience playing in Europe where he has had previous tenures with VFL Wolfsburg, Monaco and Standard Liege. Last season he was particularly deadly, scoring 14 goals in 26 appearances for Anderlecht.
And this scoring form has not been lost, as the striker has found the back of the net six times in only eight starts for the Belgian club this season. He will hope to carry his form into the Afcon and Congo DR will certainly be relying on his prowess in front of goal.
5. Adane Girma - Ethiopia

The Ethiopian defensive midfielder plies his trade in the Ethiopian Premier League. His role in his national side has been vital and he scored two of the most important goals in their qualification campaign against Sudan. He plays the commander role in the midfield but can also make runs into the box and create scoring opportunites.
Girma plays for Saint George SA in Addis-Ababa in Ethiopia. His team have dominated the Ethipoian Premier league with 22 titles.