The draw is done, following a uniquely South African display of music, dance and drums. Every team in the tournament now knows who they have to overcome in order to progress towards African Cup of Nations glory.
There was sense of relief etched on the faces of many coaches, as they can begin to focus on their preparations towards attaining their respective goals. Come January 19th 2013 every team will have studied and developed tactics to employ against their first round opponents.
Now the true build-up commences before Africa's showpiece kicks off in front of 85 000 fans in Soccer City, Johannesburg.
After the draw on Wednesday evening the general comments have been that it is was a fair result, without creating too many fears for leading African Cup of Nations hopefuls.
However, no side playing in the African Cup of Nations should rest on their laurels, as every group offers opponents who will fight to the bitter end for victory or for pride.
We only need to cast our minds back to last year's tournament, where Zambia captured the imaginations of millions with their victory over Ivory Coast in the final. Zambia was not considered a true threat before the tournament but they conquered leading nations with their team spirit.
The top-seeded sides, which include Ivory Coast, Ghana, Zambia and hosts South Africa will all have to battle against tough opponents. The groups (below) offer up some interesting match-ups especially with what has been deemed as the most competitive group, Group D.
African Cup of Nations 2013 | Final Draw

| | | | |
| --- | --- | --- | --- |
| Group A | Group B | Group C | Group D |
| South Africa | Ghana | Zambia | Ivory Coast |
| Angola | Mali | Nigeria | Tunisia |
| Morocco | Niger | Burkina Faso | Algeria |
| Cape Verde | DR Congo | Ethiopia | Togo |
But let's start with the hosts. Bafana Bafana won the African Cup of Nations against all odds in 1996, with a largely unknown team without much chance on paper. The class of 2013 go into the tournament with pressure mounting on their shoulders as the country begins to expect.
Now called the "Thomas Madigage campaign", following the unfortunate passing away of the teams assistant coach, this tournament sets the stage for the hosts to conquer their fears and lack of confidence and show South Africans that they have a fighting spirit.
The cry of joy following Bafana Bafana's near miss of playing against Nigeria sets the wrong precedent. The side cannot fear to play anyone if they wish to succeed, but Coach Gordon Igesund could not hide his relief at not having to play South Africa's arch-rivals.
African Cup of Nations 2013
Goal.com South Africa Group Stage Predictions


A



Morroco (1) South Africa (2)

B

Ghana (1) Mali (2)
C

Nigeria (1) Zambia (2)
D

Ivory Coast (1) Algeria (2)

South Africa should still be concerned though. Bafana Bafana open the tournament against AFCON debutants Cape Verde, a side which dumped the likes of Samuel Eto'o and Alex Song out of the tournament when they beat Cameroon during qualification.
They are considered as minnows, but the young side consists of a majority of Portugal-based players, who have decided to play for their home country. They have an unknown quantity which will also give them the advantage of being a surprise package.
Cape Verde will see this tournament as an opportunity to shine for the first time in Africa and will not be an easy task for the host nation.
Angola's Manucho will threaten South Africa's defence and they will have to prepare for facing the striker's physicality and power. The ex-Manchester United and Real Valloloid forward will be Angola's target man throughout the tournament.
Morocco, as with most northern African sides, combines skill with industry and could hurt South Africa with their disciplined defence and dangerous midfielders.
Players such as Aston Villa's Karim El Ahmadi and Arsenal striker Marouane Chamakh add to a Moroccan side which can be deadly on its day.
South Africa's tournament will rest largely on the support the team receives from local fans and Gordon Igesund's attitude towards the game. If they are to progress to the quarter finals, some major hurdles will need to be overcome.
Group B provides a battle between Ghana and Mali for top-spot as un-fancied DR Congo and Niger will be expected to not qualify from the group.
However, DR Congo has one of the most experienced coaches in Africa with Claude Le Roy at the helm. The 64-year-old has immense knowledge of the African game with previous tenures at Cameroon, Senegal and Ghana.
Le Roy has led the resurgence of the national side and will make sure his outfit are prepared for a group many will consider extremely tough to conquer.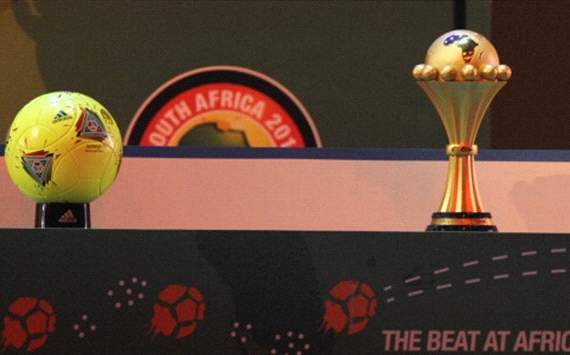 Ghana has not won an African Cup of Nations tournament since 1982, despite possessing some of the most talented players on the continent in their squad. The squad will have fond memories of playing in South Africa, after reaching the quarter finals of the 2010 FIFA World Cup in the host nation.
Subject to availability Micheal Essien, Andre Ayew and Kevin Prince Boateng will target this tournament as Ghana's time to finally end their long awaited AFCON glory.
Their task will be to overthrow Mali, a physical and dangerous outfit with star-player Seydou Keita possibly taking part in his final African showpiece.
Mali has not always played to their potential in past African Cup of Nations campaigns but is still highly-regarded throughout Africa and will certainly test Ghana for the top spot in Group B.
Defending champions Zambia will not relish having to face a resurgent Nigerian outfit in Group C, spurred on by the form of their talented Chelsea winger Victor Moses.
Nigeria's midfield should be controlled by another Chelsea player in the form of John Obi Mikel. Their strike force is also supplemented by the dangerous Ikechukwu Uche.
The Super Eagles will certainly eye top spot in Group C and should be targeting wins against minnows Ethiopia and Burkina Faso.
Ethiopia is playing in their first AFCON since 1982 and will be considered as cannon-fodder for the likes of Nigeria and Zambia. With progression unlikely, Ethiopia will look to herald their return to Africa's showpiece with some positive displays and will most likely be playing for pride.
Burkina Faso chances to progress will also be written off by many, but they will steel themselves for the tough encounters ahead. They are perennial qualifiers for Africa's tournament but have never reached the second round of the competition.
Zambia will continue to rely on their team spirit and inspirational coach Herve Renard, which should see them through this group and continue their quest in defending their AFCON crown.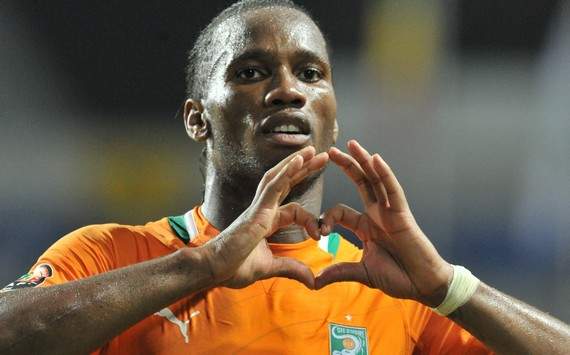 Group D – which many will consider to be a mini "Group of Death" pits the powerful and talented Ivory Coast against Algeria, Tunisia and Togo.
Togo may feel that their chances are slim to progress out of this tough group, but with talented Emmanuel Adebayor leading their strike force, the Togolese may be confident that they can cause a few dramatic upsets.
Ivory Coast will have to bear the brunt of being tournament favourites, which they should be used to by now. Didier Drogba, Kolo and Yaya Toure will all see this tournament as their last opportunity to earn some international silverware as the trio may not have another chance.
They will face stiff competition for the top-spot in Group D with Algeria, having ousted Egypt on their road to AFCON 2013, possessing an experienced and dangerous outfit. The Algerians were one team many nations were happy to avoid, due to their improvement over the last few years.
The Ivoirians will also have to play against another disciplined North African side in the form of Tunisia.
Now that the draw is over and the battle lines are drawn, every one of the sixteen nations will begin intense preparations as the tournament edges closer. With the host nation looking to end years of disappointment and despair and many African powerhouses hoping to earn their first pieces of glory in decades, the 2013 African Cup of Nations promises to be a one of the most enthralling yet.