Thomas Madigage was a fantastic player and coach who never enjoyed the limelight despite all of his success
The painful loss of Bafana Bafana assistant coach Thomas Madigage will be felt around South African football circles, someone revered as an excellent football brain and a true gentleman of the game.
Madigage was killed in a car accident on Thursday night, his passing met with shock, disbelief and grief around the country.
It would be disingenuous to suggest that the success Madigage achieved as an assistant coach at SuperSport United was all down to him, he worked with two excellent head coaches in Pitso Mosimane and Gavin Hunt, but equally it would wrong to dismiss his role as irrelevant.
He did have a massive hand in the trophies won by SuperSport in his 10-year tenure, which included three league titles and three knockout trophies, as well as a number of runners-up places.
Born in the Pretoria suburb of Atteridgeville on November 14, 1970, Mosimane showed prodigious talent as an attacking midfielder from early on. He cut his teeth at the Arcadia Shepherds club in the local area, before being scouted by Jomo Sono for his Jomo Cosmos side.
Madigage was pushed straight into first team action, making his debut in a league game against Leeds United in early 1987.
At the time he was the youngest player ever to feature in South Africa's top-flight at just 16 and he would go on to help the side lift the Championship that year.
He quickly became a regular with the side, his playing style not that dissimilar from his mentor, Sono, both loved to have the ball at their feet and score goals.
He moved to Swiss club FC Zurich in 1990, at a time when it was unusual for black South African players to go abroad. But this was one special footballer.
His time in Zurich lasted just one game though. After scoring on debut for the side, he suffered a crippling knee injury that kept him out for the entire season.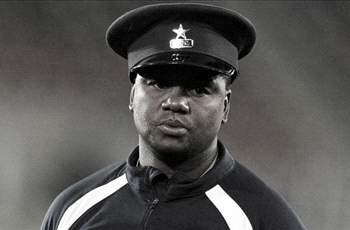 Madigage returned to South Africa and Cosmos, and played for them for two more seasons before joining hometown club Pretoria City, who would later turn in to SuperSport United.
He stuck with the club through their relegation to the Second Division and helped them complete a rare feat, reaching the final of South Africa's FA Cup in 1995 where they lost 3-2 to league champions Cape Town Spurs.
Madigage played for SuperSport for a decade, winning the FA Cup in 1999 before he retired at the end of the 2002/03 campaign, when they finished runners-up to Orlando Pirates in the title race.
By that time he had already been offered a role of assistant coach at the club and he moved in alongside Mosimane, helping them win the SAA Supa8 in 2004 and the Absa Cup in 2005.
Mosimane left for the assistant coach role at Bafana Bafana under Carlos Alberto Parreira in 2007 and was replaced by Gavin Hunt.
The success continued, three league titles between 2008 and 2010, and just this past May they won the Nedbank Cup.
Madigage was persuaded to join the Bafana set-up by coach Gordon Igesund just a few months ago, perhaps feeling he had some unfinished business with the national side.

Madigage made just four appearances over four years for South Africa as a player, far too few for a player of his immense quality.
He made his debut against Mauritius in 1993 and played his last match against the Netherlands in 1997.
But as good a player as he was, it is likely that Madigage will be remembered as a coach, one who dropped out of the limelight and allowed others to take the credit. His loss to South African football will be clear in the coming years though.