With their major attacking threat sidelined due to injury, Orlando Pirates is experiencing a goalscoring crisis and needs to focus on grinding out results
Since scoring twice in their season opener against Lamontville Golden Arrows, Orlando Pirates have only been able to find the net once in their following five games, in which they conceded six.
Their one goal was a penalty scored by Andile Jali on Saturday. Compared to their Soweto rivals Kaizer Chiefs who have scored eight and conceded one goal in the PSL. Pirates are undoubtedly facing a tough goalscoring drought.
Orlando Pirates went into Saturday's game against Platinum Stars without the injured Benni McCarthy, their top goalscorer with ten goals last season. Even though he was not as prolific as Moroka Swallow's Siyabonga Nomvethe last season, McCarthy adds massive experience and creativity to a Pirates frontline which could not break down a ten man Platinum Stars on Saturday.
They did not even score a goal in open play. Now the Buccaneers will have to survive for six weeks without their star forward.
Last season's second highest top scorer, the promising 22-year-old Tokelo Rantie, could not be snapped up by Pirates at the beginning of this season. He returned to his Swedish club IFK Hässleholm after an impressive loan spell at the Orlando Stadium scoring seven goals.
The player slipped through Pirates fingers at the beginning of the season, and they could not complete a move to sign him.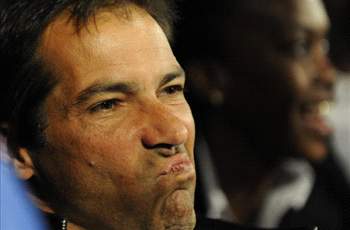 This loss of attacking flair and talent is evident in Pirates recent performances, as they now have to rely on new signings and their strong midfield consisting of Thulasizwe Mbuyane and Andile Jali. This season the only goalscorers have come from Pirates quartet of midfielders with Tlou Segolela also weighing in with a goal.
Zimbabwean striker Takesure Chinyama made his debut on Saturday, however it will take him time to settle in at his new club and he made little impact. He was substituted in the 56th minute.
New signing Zambian forward Collins Mbesuma has also been unable to replicate the kind of goal scoring form he displayed playing for Golden Arrows last season, as he is yet to find the back of the net.
Roger De Sa's opening game in charge saw a stronger defensive performance by the Buccaneers, however they were not really troubled by a Platinum Stars side also lacking in creativity and playing a defensive-minded game. It took Pirates seventy two minutes to finally find the winning goal, a rather fortuitous penalty.
De Sa told Goal.com what he feels needs to be done in order to overcome the problems the Buccaneers have been encountering.
"The injury to Benni and one or two others has been a little bit of a problem. Goalscoring is definitely a problem in the club. We have six weeks to try and find a solution," De Sa said.
"We are just going to try and overcome that by using what we have. I think so far so good, we got the three points on Saturday and we provided a challenge. We are going to go game by game and hopefully that is good enough."
De Sa has been working on the players morale and sharpness since his tenure as coach began and he is hoping to instil confidence and belief in his players, in order to help his team grind out victories and overcome their lack of goalscoring form.
Saturday's game was evidence of De Sa's influence on the team, as the Buccaneers fought for victory and displayed great tenacity in the closing stages of the match.
When Orlando Pirates face Ajax Cape Town in their next match, the team will be looking for players to step up and score goals in a match which will be a difficult outing for the Buccaneers due to Ajax's quality.
Inspiration in front of goal is De Sa's major concern in this early part of the season.