The new Pirates coach shares his thoughts with Goal.com on his latest challenge and what he feels he can bring to arguably the toughest job in the PSL
Roger De Sa's appointment as the new Head Coach of Orlando Pirates was described by most fans and pundits as a surprise. However De Sa's thirty years of PSL experience as a coach and player at all levels of the game should not be discounted.
Taking over a squad which has dominated South African football for the last two years is an exceptional challenge. De Sa spoke to Goal.com about how he made his decision and what he feels he can achieve as coach of the double treble winning squad.
De Sa had to consider the challenge in front of him before taking over the reins at the Orlando Stadium.
"I had to the think about the challenges, the road ahead and what I wanted to achieve. It wasn't a quick decision. It was something I thought hard about. It was a good feeling to face the challenge and not run away from it," he told Goal.com.
In 2002 De Sa was offered the Pirates job and turned down the position as he felt it was not the right time for him. Now when he was given a second opportunity to coach the Buccaneers, he could not turn Dr. Irvin Khoza down again.
"10 years ago I turned the job down. I felt that this time round was probably the right time. Taking over at Pirates is the right thing for me. I've got to face the challenge and take it on head on," he said.
De Sa believes that he can only prove his stature as a manager by allowing the results and the performances of his team do the talking. He believes he can deal with the pressures and expectations which he has to bear.
He offered his solutions to proving his worth as a leading PSL coach,
''With every game and every moment we have got to get better and I've got to do my best. That's all I can do, everyone is entitled to their opinions. We've just got to take it game by game day by day. That is all I can do and focus on the job on hand.''
''If you start listening too much to the people up in the stands you will end up sitting with them. You have got to focus on your job and do the best you can.''
''Nobody dislikes losing more than me. I know what it feels like. We put this pressure on ourselves because we want to win, that's football, that's part of the game. If you can't face it then you shouldn't be in it.''
De Sa is ready for the challenge at Bucs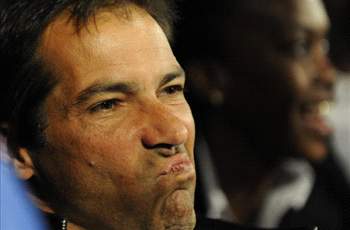 De Sa has solid ideas about what he wants to achieve with this Pirates squad. He told Goal.com about his minor and major goals he has set for the team and for the entire club itself.
"We want to get the winning mentality and the confidence back again. We have got to get it going as quickly as possible, as the morale was down. There was a bit of complacency in the squad following the last two successful years. We have got to bring back the work ethic in the squad.''
"I want to have a better run in Africa and learn from our experiences playing in Africa. I want to be more competitive and get better and better in the years to come.''
"I would like to continue with what the club has achieved with a massive success rate. I've always stayed with clubs for long periods. I am not a hit and run kind of guy. I like to build a game and a product. Pirates is a fantastic game and product."
De Sa seems to have instilled more confidence and structure to the Pirates team, with Saturdays hard fought 1 -0 result against Platinum Stars showing the teams ability to grind out a result.
"What I saw on Saturday was belief and a quick change of attitude. It was good to see the reception I got from the players. I am very happy about that," De Sa commented on the game. "The first game is done. We have got the three points, now we have to build on from that."
De Sa's confidence and belief in his own ability as a coach makes him a strong contender to disprove the doubters and further the success of the most powerful club in South Africa.