Bafana supporters showcased their fanatical love for the beautiful game when South Africa successfully hosted the 2010 World Cup. Looking ahead to hosting the 2013 Africa Cup of Nations and the development of South African soccer, Goal.com has arrived in Mzansi to pay back our local fans for their spectacular support.
The launch of Goal.com South Africa edition comes a month after the worldwide website reached 54m unique users, according to Google Analytics. Goal.com has already proven successful with their editions in Nigeria, Ghana and Kenya.
South African Edition Chief Editor, Ignat Manjoo added: 'All of us who've read the latest soccer news on the Internet would have already used Goal.com. Now you can tell us how you want Goal.com to cover your soccer, by interacting on the Goal.com South Africa Facebook Page, follow us on Twitter or discuss talking points on each Goal.com article. Your Goal.com South Africa homepage will emphasise local soccer, and highlight your favourite teams in Europe. So you will never have to go to another football website again, since all your local and international news will be together at last.'
We aim to bring you high-quality breaking news, to entertainment and educate readers about the game from players to coaches' perspective, on and off the field.
We have already put together a team of respected soccer journalists from the most experienced and established writers, to young and exciting reporters. Our investigative journalists will have one foot on the training ground and their ears placed against the doors of the change room (so to speak), to bring you exclusive stories and keep you up to date with the latest team news.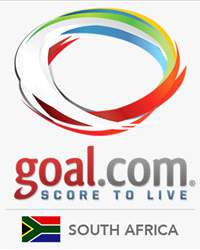 Enjoy our match coverage whether you're a fan of Orlando Pirates, Kaizer Chiefs, Sundowns or AmaZulu and Ajax Cape Town. Goal.com South Africa will cover the PSL, Bafana, grassroots and worldwide football. So whether you access your soccer news and views via your computer, mobile or other apps, you know that you can count on Goal.com South Africa to provide you with an accurate and balanced point of view.
Peter Pedroncelli, Managing Editor for Africa at Goal.com has successfully launched editions of the website across the continent. 'Football is Africa's favourite sport and the launch of a South African edition of Goal.com shows our intent in this market. We are keen to provide South African fans with their own voice on Goal.com, and our local team is ready to provide excellent and engaging content tailored to South Africans,' said Pedroncelli.
Goal.com South Africa will be fully active from Monday afternoon, 10 September 2012 at http://www.goal.com/en-za/.