It's a chilly, late winter's morning. Premier Soccer League fans wake up to a cold winter's breeze. The air is full of anticipation. This is the day on the calendar that brings us fans hours of top soccer. Four popular teams have arrived. The local football drought is now truly coming to an end for fans and a feast is upon us.

New signings such as a fleet-footed, dribbling wizard - or some foreign striker who nobody south of the Sahara has ever heard about - are going to be unleashed upon opposition defences. This day also means the start of the PSL isn't too far away and at this very moment all roads lead to the FNB Stadium.
If you had any interest in football before 2010, you know by now that I am speaking about The Telkom Charity Cup/Iwisa Spectacular.
This was a tournament with a great, unique format: four teams (voted for by the public), playing in a knock-out tournament lasting about 10 hours in a relaxed, pre-season environment, at a jam-packed Soccer City. And it was all for a good cause too as a significant amount of the money raised would be donated to various charities.
Many soccer lovers may not have experienced the pleasure of the Spectacular live. That name just gets you excited! However, many, like myself, have great memories of waking up in the morning to watch their favourite teams – while in pyjamas, of course.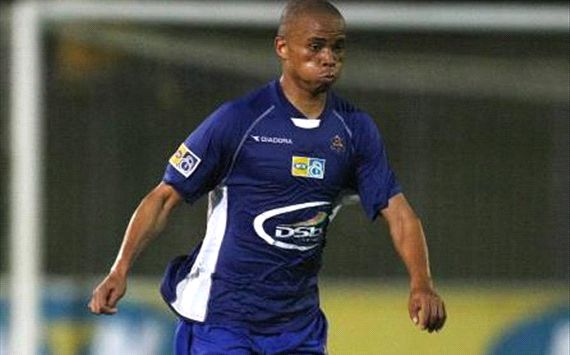 On Charity Cup day I wanted no disturbance, no distraction, and last, but not least - no visitors. That was very important in a single-television household. As I grew up, my Pirates supporting dad took me to go watch it live. Those who have experienced it will tell you that it was a day not to be missed.
I can just picture before me now the site of the FNB Stadium which had Chiefs fans on the Main Western and Northern Stands, Pirates fans on the Eastern Stand, Sundowns grabbing part of the Eastern and Southern Stands, while the fourth team would just try to fit in somewhere. Many people travelled from across the country to watch the Telkom Charity Cup Spectacular. Many fans spent their hard-earned money to vote for their favourite team to participate.
Tickets were affordable and the rest of the entertainment was decent. We also had that long break between the second semi-final and the final where you then had to watch hundreds of kids and teens dancing around the field. Some may say that that was not exactly top class entertainment, but, hey, that was just the Spectacular. It was part and parcel of a special day. You don't get that at any other soccer event in the country. The whole experience was just "our thing".

The tournament had history despite the name changes. The concept remained. Your dad had stories about it. Your malome had stories. Your granpa had stories, and now you have your own stories too, but now it's gone.
It has been replaced by the Carling Black Label Cup – a reason to have another Soweto derby added to the calendar. No qualification necessary. No knockout. It is just an extra friendly added to the calendar to replace a great tournament with plenty of history.
The major loss is the smaller teams such as Black Leopards or Bloemfontein Celtic. How many Chiefs fans can forget a Siyabonga Nkosi-inspired Celtic knocking out Chiefs in the "easy" semi final? Or how many at the stadium will forget a young, emerging star, Thabiso "Skaapie" Malatsi, playing the game of his life, tearing apart the Black Leopards defence in the final?
The Spectacular may be gone, but it will never be forgotten!

Thomas Monyepao
All fans are welcome to share their football experiences by writing to the editor of Goal South Africa, Ignat Manjoo on ignat.manjoo@goal.com