Comment on Goal South Africa's Facebook page here, where the best comments will be featured in these weekly editorials
The prospect of Chiefs boycotting the Caf Champions League, particularly after Orlando Pirates infamous treatment by TP Mazembe in DR Congo
Abiy Shiferaw
Caf must consider raising the standards in terms of prize money. Otherwise if our guys don't play in such (continental) tournaments then how do you think we will be competitive enough to play with other African countries on an international level? Chiefs' management must look towards working with Caf in improving the standards for the love of the game. That's better than boycotting it.
Mfundox Brian Xaba
It's not right to boycott even though the prize money is small. There is poor organisation and we are being abused when playing in African countries but let's soldier on. I read that Chiefs won't take part if they win the league. We want a star and would love to see our team rubbing shoulders with the best in the world in the Club World Cup.
Palesa Mahomo
It's not good if we want our football to progress. I think Kaizer Chiefs should draw inspiration from Orlando Pirates. Brave it up and just do it! I believe they are a team that can be African champs. They are already our national pride.
Goal South Africa editor Ignat Manjoo
We already knew that the prize money was low, and even the likes of Roger de Sa and Gavin Hunt expressed the same concerns earlier this season. However they represented the country proudly by taking the Caf Champions League and Confederation Cup seriously. Pirates have been magnificent knocking out recent champs TP Mazembe and are still flying the flag. Yes, the officiating and treatment of players around Africa is still a major concern, but the likes of Chiefs need to try to enforce change through the correct channels with Caf. All South African PSL clubs must respect the competition and compete. We don't want to see Chiefs or any PSL club suspended (again). For many reasons our players need the exposure around Africa to take their game to the next level. When you consider that Chiefs are ready to open the red carpet for Manchester City in July - money talks.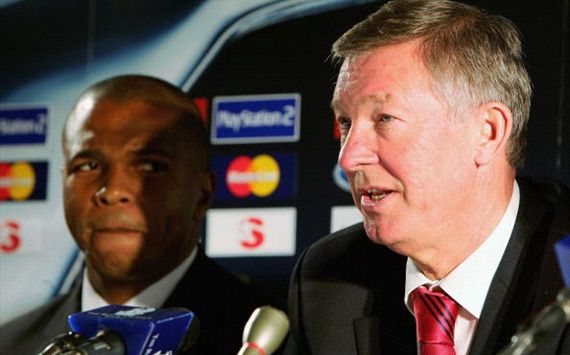 Alex Ferguson's retirement and David Moyes replacing him at Manchester United
Donovan Welkom
It is sad to hear about Ferguson's retirement, but it had to come to this some time. Now is the time for somebody else to write his name in the history books. Thanks for the golden years and enjoy your retirement Fergie!
Mmoloki Kitso
I personally feel Moyes is the right man, because of his tactics and capabilities with a team like the Toffees, with no financial muscle. He can still do the job without quality.
Editor: Ignat Manjoo
I can understand why Ferguson chose Moyes. The Everton coach is one of the best managers in the English Premier League. One of the best. Shouldn't a team like Manchester United want the best manager, not just in England, but Europe? I wouldn't even place Moyes in a top 20 list in Europe. In his only Champions League game with Everton he lost 5-1 against Dinamo Bucharest in the first round in 2005. In 11 years at Everton he's won nothing. Yes, he's done relatively well with Everton with a modest budget, but can he handle the pressure where second best is nowhere?
Manchester United's main concern should be that when Moyes attempted to play an expansive game after 2005, they started to drop down the table. Then ditching the experiment, he went back to his uninspiring, negative tactics. It works for Everton but isn't the way United wants to play football. The best I can say about him is that he makes his players give 100 percent on the field. Moyes will maintain that fighting spirit at Old Trafford.
To succeed, Moyes will need Ferguson's influence with the media. A few draws and I can't see Moyes handling the media the way Sir Alex did. United could finally be under serious pressure in the Premier League.
The PSL rejects Ajax Cape Town's hope to host Liverpool
Cornel Moolman
Whenever the City of Cape Town is involved, there's always a problem. Why? They must stop with their political nonsense.
Ignat Manjoo
It is frustrating that Cape Town didn't get to the host the 2013 Afcon, but I think we shouldn't generalise with this decision. As much as I would love Liverpool to visit South Africa, Ajax know the rules and need to abide by them. They can't play until the season is over.
Follow Goal South Africa editor Ignat Manjoo on twitter here