Nana Frimpong

FEATURE

Follow on
The 2013 Africa Cup of Nations would be remembered for several reasons. For Steven Keshi guiding Nigeria to an improbable victory, for tiny Cape Verde showing more guts than they appeared to possess pre-tournament, for the terrible Mbombela Stadium pitch, and for the dandy orange hairstyles on show.
Most importantly, though, it would be west Africa's utter dominance that would stick out among the more prominent of the tournament's memories.
Not only did the Afcon produce the region's first winner in 19 years, but also saw a consistently strong showing by its representatives from the group stages, through the knock-out rounds, to the final.
Ghana, Burkina Faso and Cote d'Ivoire topped their respective pools and were each followed closely by other teams from the region, while Cape Verde emerged runner-up (level on points) to South Africa in Group A. By the time the roster for the semi-finals was ready, one would have been forgiven for assuming a full Wafu Cup competition was being played out -only with a little more glitz and a bigger prize at stake - with Ghana, Mali, Nigeria and Burkina Faso being the teams remaining.
For years, west Africa - a geographic area that has for so long housed some of Africa's best sides - has been forced to play the bridesmaid role at the continental flagship football event and, in more ways than one, this tournament and its ramifications signify a welcome breeze of change blowing across the region. That countries like Togo, Burkina Faso and Cape Verde who had hitherto rarely stood up to be counted among the continent's finer sides made such gains implies the sprouting of smaller and newer forces; small and new, yet strong enough to knock over some giants found in other parts of Africa, as evidenced at the just-ended competition.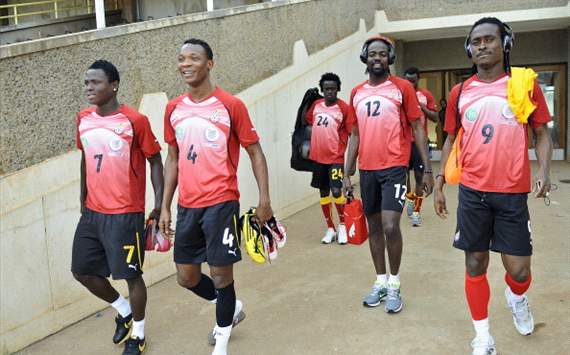 But for the events of the last two decades, this 'feat' would hardly have been worth celebrating and trumpeting this much. Once upon a time, west Africa had ruled African football's fraternity, in an era when the north, south and central parts trailed in terms of honours and repute.
In the editions of the Afcon before the hiatus began in 1996, as many as seven had been won by west African sides, with Ghana alone scooping four of those. Consider again the fact that, of the 45 top three finishes at the Nations Cups since 1986 [1986 inclusive], a whopping 27 have been from west Africa, including all three from the last tournament.
And that dominance had - and still is - translated onto the global game, too, with performances of African teams largely accounting for Africa's better representations at major international tournaments. Ghana's historic third-place finish at the Barcelona Olympics in 1992 has only been bettered by Nigeria's [and Cameroun's] gold-winning exploits in subsequent editions. Two of Africa's three runs to the quarter-finals of the World Cup were accomplished by Senegal and Ghana (Cameroun - a country socially and culturally more affiliated with Africa's west than with its politically designated central section - take credit for the remainder), while Nigeria's displays at USA in 1994 remain just as memorable. And then there is youth level football, where Ghana and Nigeria have excelled at one tournament after the other. On each of these counts, there is too little that could be said for teams from other regions.
So, then, it isn't as though west Africa currently sits atop a throne it hasn't claimed before; the lofty position it occupies now is a fairly familiar terrain.
What, then, has accounted for this supremacy? Better athletic genes? Greater passion for the game? Superior tactics, perhaps?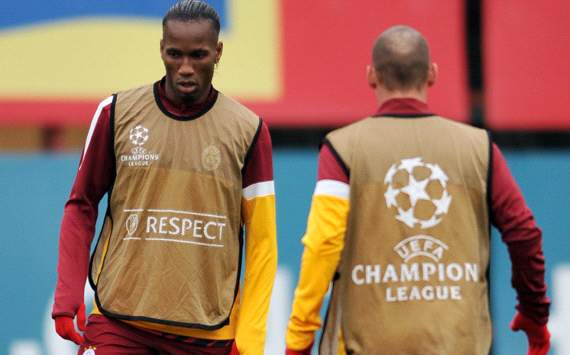 Well, as respected Ghanaian football journalist Gary Al-Smith once highlighted in an article featured in an edition of the New African magazine, ''west African players are more exposed to top-level football than their regional peers, producing an incredibly culturally diverse and savvy crop of players. Blending traditional, natural-born skill with the technical knowledge acquired from European club football's top technicians has given them the competitive edge.''
He explains further: ''Nations colonised by France have accounted for the bulk of the African player exodus, owing to its policy of "assimilation" – an idea of expanding French culture to the colonies, whose peoples were considered French citizens, as long as the culture and customs were adopted. Colonialism has also played a role in west Africa's dominance. This ethos made the departure of talented Africans into Le Championnat fairly easy, which consequently left a strong French imprint on the playing style of national teams from the continent's Francophone ranks.''
That policy of 'assimilation', as described by Al-Smith, might merely explain in part, the might of the likes of the Ivory Coast, Senegal and Mali, yet by extension, it does apply to west Africa's Anglophone and Lusophone heavyweights (if indeed I'd dare place Cape Verde in that bracket, after their recent giant killing feats) who, to a quite noticeable extent, betray tangible influences of the respective nations that colonized them.
Rather peculiarly, this dominance has simply failed to reflect at the elite level of African club football, especially in recent times. Gone are the years when the likes of Asante Kotoko and Accra Hearts of Oak (Ghana), Asec Mimosas and Africa Sports (Ivory Coast), AS Bamako and Stade Malien (Mali), and Hafia Conakry of Guinea inspired fear in opponents and advanced to the competition's latter stages quite regularly. Not anymore.
Bar a brief period in the 2000s that saw Nigeria's Enyimba flicker and salvage some long-lost pride for west Africa, it has largely been sides from the Maghreb, outfits like El-Ahly, Zamalek, Esperance and Etoile du Sahel that have reigned supreme, along with TP Mazembe from DR Congo. The reason for these contrasting fortunes - well, that is a subject for another day.
For now, though, the whole of west Africa would revel in the incredible success its national teams have achieved this year and can hopefully build on it, ahead of Brazil 2014, and at future Nations Cups, for that matter.
West Africa, once the kings, rule the roost yet again.