Despite the poor refereeing, the ghostly stadiums, the lacklustre football and the putrid Mbombela pitch; Issa Hayatou maintains that Caf is satisfied by what has occurred during the 29th edition of Africa's showpiece.
I am torn in terms of my own opinion about Africa's showpiece. The negative press may have influenced me. Below par crowd attendance and public apathy may have contributed to my slanted opinion on the last four weeks of football. But what really disappointed me, was the performances of Africa's best footballers.
Yes, there were some fantastic instances to remember and treasure during the last month of football, such as Cape Verde's striking style of football, DR Congo's fight-back against Ghana, Bafana Bafana's impressive never-say-die performances and Burkina Faso's unprecedented run to the final. But interspersed between these rousing moments there were times of mind-numbing performances on the pitch.
With merely 69 goals scored during the tournament, 2013 saw the fewest amount of goals in the last five editions of the Africa Cup of Nations. Compared to the goal frenzy in Ghana in 2008, where 99 goals were scored, South Africa had to wait long periods often teeming with tedium for Africa's top football nations to find the back of the net.
Most of these matches occurred at the Mbombela Stadium in Nelspruit, where the maligned surface filled with gremlins and sand stopped many teams from playing free-flowing football. Burkina Faso was the only side able to combat the rock-hard pitch and their 4-0 thrashing of Ethiopia belied the state of the surface. But I can't harp on about a field. There were many other factors which contributed to the lack of fervent football.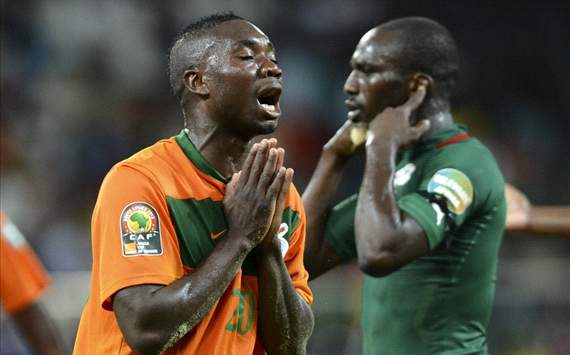 Many of the top team's should be blamed for not taking risks and lacking commitment. The tournament should be a showcase of the potential of African football, where teams employ the passion and style we have come to love about our continent's game. Africa possesses immense talent with players who influence the upper echelons of football on regular occasions.
The reason "minnows" such as Cape Verde, Burkina Faso and Zambia have performed well during the last two Africa Cup of Nations may not be because they are improving their talent, but because they play as teams and not as a group of individuals, whose heads are still focused on the task at hand and not on their club sides or their substantial salaries.
Ghana, brimming with attacking aptitude, set-up a defensive, counter-attacking style throughout the tournament, which in the end resulted in their downfall as they could not put Burkina Faso to the sword when it was most needed.
Morocco and Algeria, considered as dangerous and exciting attacking sides, looked out-of-steam and lacked inspiration in the final third. Defending champions Zambia were stagnant in attack and definitely not "sexy" enough to recapture the glory moments of 2012.
Ivory Coast, even with their golden-age generation, provided a few glimpses of brilliance but were flat and forlorn on the pitch against Nigeria during their 2-1 quarter-final loss, with many of the players looking like they would rather be somewhere else. The Elephants played more like frightened mice, being stalked by the rampant Super Eagles. Nigeria took advantage of the situation and certainly did not look back.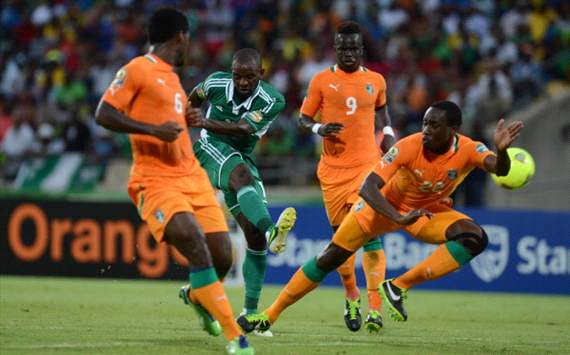 Stephen Keshi's side struggled through the group stages, mostly due to the pitch which will not be named, but once they were free from the stranglehold of Group C, the eventual champions played the kind of football the whole continent was hoping for from every side.
Keshi allowed his players to express themselves and play to their strengths, employing a style of football they recognised and enjoyed. He raised eyebrows by selecting a team without big-name players, but his reasoning behind this was simple, big-name players have lacked commitment for Nigeria for the last 19 years.
Keshi broke the mould, played a powerful attacking brand of football and Nigeria succeeded where other nations failed in South Africa.
Their victory should be celebrated as it exposed the ineptitude of other footballing nations to allow their players to shine during Africa's showpiece, with many of the "top" sides failing to play to their potential.