Selling out your country or club is one of the worst things you can do in sport. For that reason I will not support coach Paul Put when his adopted team faces Nigeria in the 2013 Africa Cup of Nations final on Sunday. However I do support both the Burkina Faso and Nigerian players, as a neutral supporter of the game and fair play here in host nation South Africa.
I'm taking nothing away from the heroic Burkina Faso players, who upset arguably the best team in this continent, Ghana in the semi-finals on penalties. The Burkina Faso players might have thought that unseen puppeteers/fixers were pulling the strings against their tune on the field, when decisions seemed to go controversially against them in their semi-final.
We've always heard cries in stadiums or from couch critics, "Oh, (this and that) referee was bought out." I've always maintained that officials are human, and just like players, they make mistakes. At the same time we cannot excuse poor refereeing standards. I believe they should also be suspended, just like players, for below par performances.
However a poor performance doesn't mean Tunisian referee Slim Jdidi was bought out. Put's remark in the after-match press conference that the referee Jdidi was the best player in the game brought the game into disrepute. As a result, and revealed on Goal.com, Caf were under pressure to try and restore the image of the Afcon competition, so they overturned the second yellow card for Burkina Faso striker Jonathan Pitroipa.
No matter how badly the referee performed, and I've seen worse decisions in World Cups or even English Premier League games, where a coach is not allowed to make statements like that. You need to respect the referee; otherwise there would be anarchy off the field. On the field the players could believe that a referee is intentionally against them. Put has the experience in match-fixing to be suspicious, but then why do we want to bring in coaches to cast a dark shadow over our football today?
Employing a coach with Put's match-fixing record sets the wrong message to Burkina Faso's players, to the whole of Africa and the world of football. Even though he was banned in Belgium for being found guilty of fixing games there, Fifa allowed him to coach elsewhere. This decision teaches other coaches and players that you can fix games, stand out of the game for two years while also restoring your career.
This has all come to the front during a sensitive week when Europol released their findings about over 680 match-fixing cases worldwide. One of the main solutions to fight this plague is to enforce stricter punishments with all involved, from life bans to players and long, jail sentences to the criminal, match-fixing gamblers.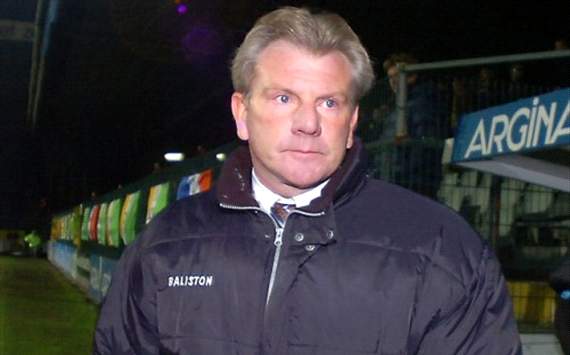 To pour oil on the fire, Put told the press that match-fixing has always existed and must be accepted as reality. These statements are an attempt to make light of his guilt, in order to say that there's others doing it while only his reputation was blackened. If Put, wants to be forgiven then he should first come completely clean and reveal exactly who else was involved, if that is the case. Otherwise he's again bringing the game into disrepute.
The Belgian coach talked about how there were financial problems back in his home country, but that's no excuse to raise money with fixing. That's a poor example for developing football nations in Africa to learn from. Match-fixing may give you selfish, personal gains for yourself and an illegal billionaire, but you threaten the economy of the sport, threaten player's lives, the entire existence and meaning of the game. What type of value does it set to our youngsters? I respect a loser because he tries his best, but I will never respect a match-fixer.
Here in Africa we cannot afford to place the likes of Put on a pedestal. The Afcon final between Nigeria versus Burkina Faso, Stephen Keshi versus Paul Put, brings up the interesting local versus foreign coach debate. African countries such as Burkina Faso have obviously gained positively from European coaches, but even if The Stallions heroically upset Nigeria, Put's black history will place a dark stain on Burkina Faso's deserved glory.