Nana Frimpong

COMMENT

Follow on
It is often said that coaches are invariably responsible for the success or otherwise of the teams they are entrusted with. Now, my guess is whoever composed that piece of logic – warped as it seems - might have had Ghanaian football in mind, for that general 'rule' appears to apply more in these parts than elsewhere.
Not a few national team coaches have lost their positions after having failed to achieve ultimate success or attain pre-set objectives, and almost certainly current Black Stars handler James Kwesi Appiah, after his team's failed campaign at the 2013 Africa Cup of Nations in South Africa, would wonder whether or not he is set to join that ever-expanding list of unfortunate fellows.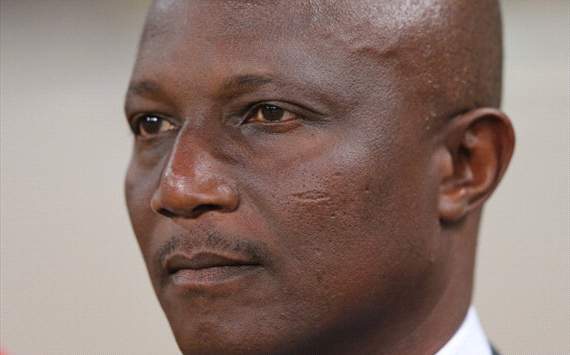 UNCERTAINTY |
Kwesi Appiah will get to know of his future when he returns home
Ghanaians' hopes, ahead of every tournament, are as high as any, and especially for the latest Afcon, coming some 31 years since the Black Stars last won the competition. Appiah being a local coach did not help his cause a great deal either, as many regarded him as little more than one who had played sidekick for so long to a succession of expatriates, thus retaining little faith in him before a ball had been kicked at the competition. Appiah himself failed to help matters, making certain decisions that earned him less believers among his countrymen, notably dropping, for varying reasons, Jordan and Andre - the gifted and popular sons of Ghana legend Abedi Ayew.
In place of those, Appiah picked among his final 23, a bunch of far less proven players like Bristol City's Albert Adomah and new boy Christian Atsu Twasam.
Appiah was not done yet, though. His pragmatism - or stubbornness, as his critics would put it - resurfaced just before the tournament started, when he expressed a desire to utilise Juventus' Kwadwo Asamoah, a natural midfielder, in a left-back role, a clearly ill-fitting one as was evidenced in the Stars' warm-up matches versus Tunisia and Egypt. Appiah's tactics were being called into question now, and by the time Ghana's first game at the tournament against DR Congo - in which his reckless experiment with Asamoah backfired in style - ended, his sense of fashion was being mocked as well, his peculiar, out-of-vogue necktie being the reason. Appiah dragged his boys along, anyway, in a streak of three wins - only one of which was accompanied by a convincing performance, against frail Niger - eventually culminating in the anti-climax that was the humiliating loss to Burkina Faso in Wednesday's semi-final.



His pragmatism - or stubbornness, as his critics would put it - resurfaced just before the tournament started, when he expressed a desire to utilise Juventus' Kwadwo Asamoah, a natural midfielder, in a left-back role, a clearly ill-fitting one






- Frimpong
Back to where we began, then; should Appiah be given the sack?
Much as crying for the man's blood seems the most instinctive thing to do -being Ghanaians - at this point when the hangover from our crushing Afcon-induced hurt is yet to wear off, the fans, journalists and football officials alike should be wary enough not to show themselves blind to Appiah's many desirable traits as well as the handful of positives that could be gleaned from our doomed campaign.
For a group of footballers who had only shared not too many minutes getting acquainted with each other on the pitch as well as one with a very tender average age, one would have to admit - hard as it seems - that this Ghana team has done fairly well, and a considerable portion, if not all, of the credit ought to go to 'Mayele'.
Appiah's ability to make 'big' decisions - and more importantly, his willingness to rescind them when they eventually prove ill-informed, as was revealed as the tournament unfolded in both Asamoah's case as well as in the small matter of his necktie - reveals another endearing facet most successful coaches have been shown to possess.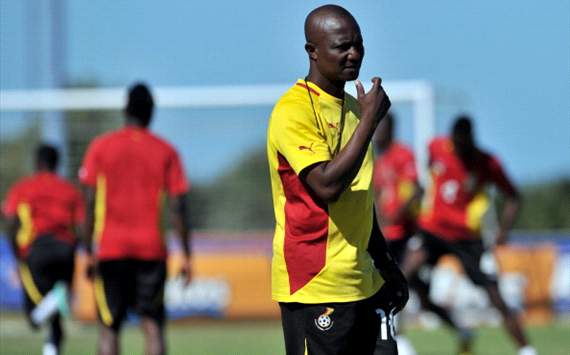 Again, for a people who have often decried the utter disregard recent national team coaches have displayed for local football, Appiah represents a man who has shown a welcome determination to reverse the trend. Of the local players he took with him to the Afcon, two – Ashantigold's Fatau Dauda and Berekum Chelsea's Solomon Asante - accounted well for themselves and emerged among Ghana's better players. For good measure, and as another badge of glowing tribute on Appiah's shirt, you could throw in Mubarak Wakaso, too, yet another introduced to the Stars' set-up by Appiah. The dismissal of Appiah - which would inevitably be followed by the appointment of yet another foreigner - would be a definite smack in the face of the domestic game, something we could all do without.
The players have shown themselves - at least from what was obvious during the matches - content and unless the fall-out from the Afcon proves otherwise, there is little reason to doubt that the players seem to be enjoying their working experience with the coach. For a country that is not entirely immune to the petty in-house controversies that plague teams before, during, and after such major competitions, Appiah, on current evidence, has handled his dressing room quite well.
Next on the schedule for Ghana is qualification for the 2014 World Cup and, for all those reasons above, GFA boss Kwesi Nyantakyi cannot do worse than permit Appiah to continue with the team so the former national captain can go a fair distance on the cycle he has got himself started on. And not just because they share the same first name.