Paul Put's influence since taking over as Burkina Faso head coach in 2012 has been nothing short of immense. A side which entered into the 2013 Africa Cup of Nations without many plaudits has secured their first Afcon final appearance in history, as they are set to face Nigeria on the 10th of February at Soccer City in Johannesburg.
Put, banned from Belgian football for three years due to an alleged involvement in a match-fixing scandal, moved to Africa where he coached Gambia for two and a half years, before taking over as the Stallions head coach.
As coach of Lierse, Put was banned for supposedly fixing two games during the 2005 season in connection with a match-fixing ring ostensibly organised by the Chinese businessman Ye Zheyun, a severe mark on the Belgian's character and future career. He was angered by his positioning as a scapegoat at the time and is adamant that his role in the scandal was grossly emphasised by local media.
The allegations and ban hurt Put's reputation in Europe and he has been targeting redemption ever since. "I have been working very hard," he says. "It was a very hard time for me and my family and my friends.
"If they point at you and you are the only one, it is hard. I've been fighting, fighting, working, working, day and night, and at least I now I have satisfaction."
Put has seemingly come full circle from being cast under the shadow as a shunned coach and is now earning praise for his role in helping Burkina Faso achieve the unthinkable.
"When we arrived the only person who believed in us was the coach," Marseille midfielder Charles Kabore said, "As for we players, we were planning to give it our best shot, but I would like to thank the coach for the trust he put in us and thank the people of Burkina Faso who have supported us through this tournament."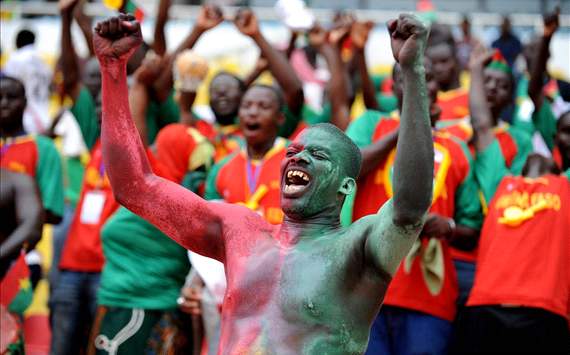 Paul Put has guided his side into what could be deemed as an incredible transformation. Burkina Faso has only secured a passage into the knock-out stages of the Afcon on two occasions. The last time the Stallions tasted success was in 1998, when they hosted the tournament and secured a semi-final spot.
The country's small population of 16 million struggles financially with a miniscule annual GDP per capita of $1,400. There is little investment in the local game and Put has had to rely on focusing on the basics in order to guarantee success, whilst utilising the Stallion's array of attacking talent. Back home Burkina Faso is celebrating the unexpected turn of events.
"Everybody is very happy," said Put. "There are many activities to celebrate. I don't have the time to follow it all but I have the information given to me by the minister of sport. I know how it is in Africa, when the results are good everybody is excited and African people can have a nice party time. I hope we can give them more joy.
"When we left Ouagadougou I told them that it's always important to keep a clean sheet and you always create three, four chances and you have to finish one. It's worked till now but I can see we are gaining maturity and that's important for the confidence," Put said.
I've been fighting, fighting, working, working, day and night, and at least I now I have satisfaction."





- Paul Put

Burkina Faso lost all three of their group games in 2012 and were merely targeting a result in 2013 when the tournament began. Playing the majority of their games on the much-maligned Mbombela pitch, Paul Put's men opened the tournament with a hard-fought 1-1 draw against fellow finalists Nigeria, with Alain Traore securing the draw by firing in a late equaliser against the Super Eagles.
Their second game earmarked their potential, as the Stallions tore Ethiopia to shreds on a bumpy pitch, crushing the east African nation 4-0 in Nelspruit. Traore was on target once more, netting 2 goals and looking like a potential superstar.
Facing Zambia in their final game would be no easy task, as the defending champions were desperate for a win. But Burkina Faso stood firm, denying Chipolopolo and securing a spot in the quarter-finals after a 0-0 draw. Paul Put's men were developing themselves into a cohesive and dangerous unit, evolving the "maturity" he has spoken of. Losing Alain Traore to injury during the match was a blemish on proceedings, but the Stallions have shown that they can still contend without their best players on the pitch.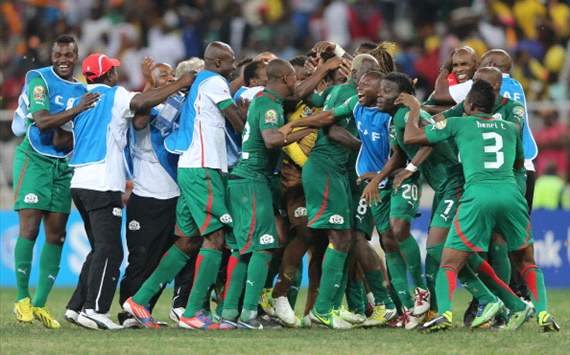 Their quarter-final win over Togo was testament to that fact, as they downed Emmanuel Adebayor's men 1-0, thanks to an extra-time header from Jonathan Pitroipa. Their Afcon journey was developing into some kind of miracle it seemed as they set up a dream semi-final tie against neighbours Ghana.
No-one truly believed that the Stallions could match the powerful Black Stars, but Paul Put's men defied the odds (which were numerous). Slim Jdidi's rather innocuous refereeing did not help, as he awarded a penalty to Ghana early on, sent off Jonathan Pitroipa and denied a Stallion's winner. Burkina Faso took their opportunities, held their nerve even though it seemed the mountain was too difficult to climb, and a stunning save from Daouda Diakite sent the Stallions into the final.
Paul Put has now achieved the seemingly impossible task he set himself. His stock is rising in the international game and even though he still faces criminal charges in Belgium, local radio stations have begun to contact him from his home country. If he can defeat a rampant Super Eagles outfit on Saturday, the Africa Cup of Nations will once more capture the imagination of the football world with yet another surprising underdog champion on the horizon.