Fiifi Anaman

2013 Afcon: Black Stars diary

Follow on
Saturday, February 2, 2013Nelson Mandela Bay Stadium, Port Elizabeth.15:00 GMT
Ghana and Cape Verde both emerged from the tunnel and battle ready to kick off Afcon 2013's first quarter-final. Cape Verde, an archipelago of 10 islands with a population of roughly 500, 000 people - over four to five times less than the residents of Ghana's capital, Accra - had managed to make it all the way to the quarter-final in what was their first ever appearance at an Africa Cup of Nations.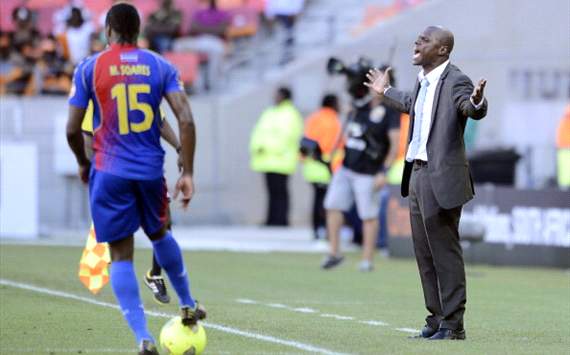 A 46-year-old Mourinho-esque coach Lucio Antunes - famously known for being an air traffic controller who sought leave to coach his country - stood in the technical area, wondering what might ensue in the next 90 minutes.
It would be a dream come true if his side, heavily tagged as under dogs, upset Ghana. Meanwhile, Kwesi Appiah stood in the opposing technical area, smartly dressed, as usual. He also knew the kind of pressure he was under. Not only were Ghana expected to make it, according to targets set for him by the Ghana Football Association, he was also expected to go all the way. A loss to the Blue Sharks would be a disaster. He tried to look serious amidst the nervy moments.
Ghana made no changes to the side that thrashed Niger 3-0 in the final group game. Good news was that, Mubarak Wakaso was back on the bench. The teams went through the traditional national anthems segment, all knowing the seriousness of the occasion. A win for either side would mean a semi-final place, and in effect only a step away from the final - and possible, the trophy. But they all knew they had to fully concentrate on the task at hand. A lot could happen in 90 minutes. And victory was everyone's for the taking. Well, not everyone. The hard workers or lady luck's favorites.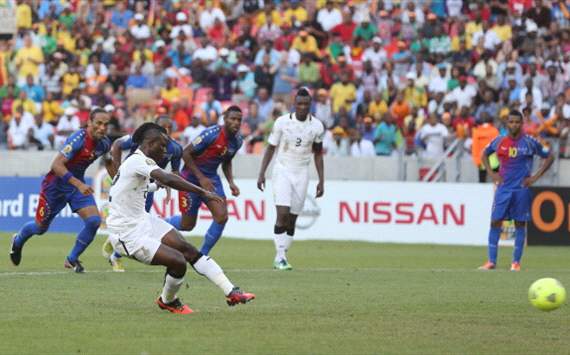 16:09 GMT
Asamoah Gyan was brought down. The call by the referee - a penalty - came as a relief for Ghanaian fans. The game had seen a pretty much uneventful first half in which the Black Stars looked very sloppy and unconvincing. The Cape Verdeans looked more determined, but their lack of cutting edge saw them fail to punish Ghana with some really poor defending from Isaac Vorsah (quite uncharacteristically) especially.
Gyan stepped aside. Wakaso - who had just come on for Adomah - stepped up. The camera zoomed in on his face as he vigorously said his prayers. The pressure was immense. The penalty looked like it was going to be Ghana's only shot at goal, given their inability to take the game to the resilient Blue Sharks.
Wakaso, as against Niger, made no mistake. He went straight down the middle. One - zero.
16:50 GMT
Antunes's men had put a lot of pressure on Appiah's men since Wakaso's goal. Two quick chances followed after the lead, with Ghana goalie Fatau Dauda pulling some fine saves. Ghana occasionally tried to catch them on the break, but failed.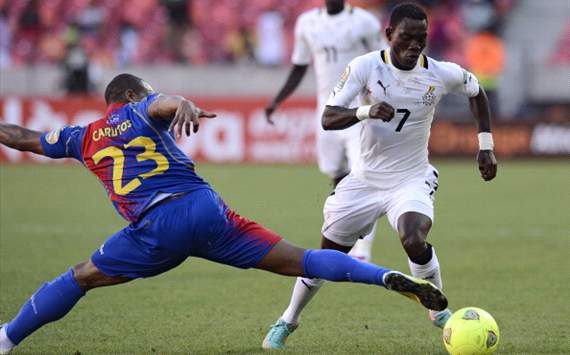 Except for this time.
Cape Verde had a corner, and keeper Vozinha, in a desperate attempt to increase their chances of making something out of it, decided to join the army of blue shirts in Ghana's box. It all went wrong.
Ghana broke. Wakaso speeding with the ball, a blue shirt hot on his heels. He did not panic. He carried on and made sure he was close enough to avoid missing against an empty net. He took his time and positioned his body so he could place the ball neatly into the net with his left foot. He succeeded. Ghana were two goals clear, and it was almost with the last kick of the game. A semi-final date with the winner of the Burkina Faso - Togo had been booked.
The celebrations back home in Accra and beyond began in earnest.
Fantastic Fatau, yet again.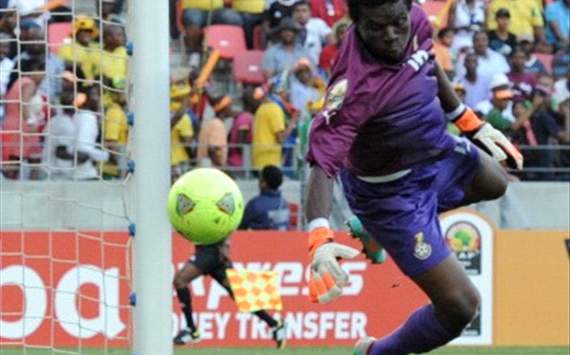 Dauda immortalised his name in the minds of Ghanaians with one of the most outstanding one man displays in a long while. His saves, some mind blowing and overloaded with sheer confidence and bravery, saved Ghana from a possible upset. On a day when Ghana's defense looked really shaky, Dauda rose up to the occasion - and in some style. His confidence doubled with each save, and his passion erupted anytime a shot flew towards his goal.
His efforts were rewarded with a deserved Man-of-the-Match award.
The 27-year-old, who has now kept three clean sheets in South Africa (the highest at the tournament), said after the game "It is difficult but I am trying to do my best."
Efficiency
Ghana, by the win, reaffirmed their propensity for winning games even when their standard of play is not as high as expected of them. The Stars were on the back foot for most parts of the game, but still managed to pull through with the victory.
Ghana's efficacy is captured in this stat: two shots on target, two goals.
Appiah's side have shown they know how to win games. Under him, Ghana have now won nine games in 12, scoring 27 goals whilst conceding six times.
The standard of play is not up to scratch yet, but Appiah's boys have proved to be masters of the golden rule - win, even when you have a bad day at the office.
"In tournaments, it's about you winning and qualifying to the next stage of the competition," said skipper Asamoah Gyan after the game.
"The most important thing was that we got the win at the end of the day," coach Appiah added.
Wakaso, Ghana's new star man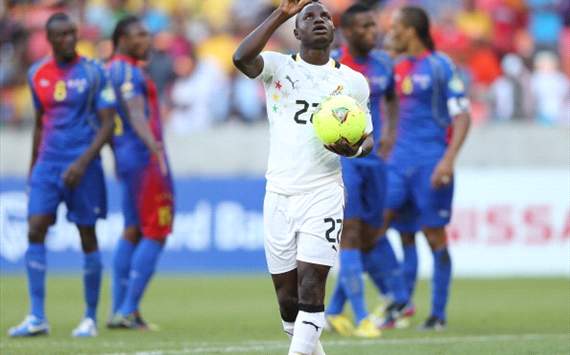 Mubarak Wakaso is fast becoming an indispensable player in the current set up. The striker's two goals brought his tournament tally up to three - meaning he's now joint top scorer in South Africa.
The 22-year-old Espanyol winger, who only made his debut late last year, has now scored five goals in seven caps. His presence in the team has also eased the set piece difficulty in the unit, with his accurate free kicks and corners complementing his expertise from 12 yards.
Wakaso, playing in his first ever international tournament, evinces so much confidence and belief in his play, something that the whole team needs, if that elusive fifth trophy Ghana crave for can be brought back to Accra.
He dedicated both goals to his late father, and revealed how he had always known he would come on and score for Ghana. "I knew I was going to score against Cape Verde. That has been my prayer."
Sporting an over-the-top mowhawk, the winger was quick to express that confidence that is helplessly engraved in his personality.
"Insha Allah [God willing] we're bringing the cup to Ghana."
Yes, we all do want that, don't we?