Eight nations have booked their spots into the quarter-final stage of the 2013 Africa Cup of Nations. The tournament, which has seen a mixture of intriguing, dramatic and at times rather dismal African football, will look to the top performers from each nation to inspire and excite fans as the knockout stages kick-off.
Goal.com decided to highlight four players who have been in stellar form during the tournament and who will look to further enhance their status to heroes as the 2013 African showpiece enters its final two weeks. We have also selected one major player from behind the scenes, Cape Verde's "Special One" Lucio Antunes.
The player, who has claimed that he wants to become an Arsenal legend, is on the road to writing his name in Cote d'Ivoire's history books after already netting two goals in the 2013 Afcon, including a sublime winner against Togo in Group D's opener.
Gervinho has often been guilty of being a mercurial talent, but his dribbling, movement and speed through the centre and down the flanks has terrorised opposition's defences. The forward's finishing has improved this season and his class and ambition to succeed has been on show during the African showpiece.
He will be a vital aspect of the Elephant's search for that elusive Afcon crown as they enter into the quarter-final stage of the campaign, a tough outing against Nigeria in what could be classified as a clash of the giants of African football.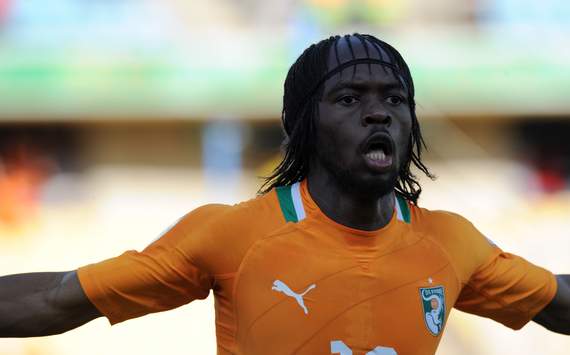 ITHUMELENG KHUNE - SOUTH AFRICA

Khune has been inspirational in goal for South Africa during their Africa Cup of Nations journey, as the hosts defied the odds and qualified for the knockout stages of the tournament.
He may have conceded two goals during the tournament but was on hand in stopping Cape Verde and Angola from finding the back of the net, while displaying every inch of his ability against Morocco with some master class saves which showed his brevity and commitment to the cause of the host nation.
Khune is not only a skilful shot-stopper but has world-class distribution which can unlock opposition's defences at the flick of a switch, as his long balls utilise the pace of Bafana Bafana's attack.
He has stated that he only wants to improve his game as the tournament continues, which should help South Africa against their next opponents, a physical and skilful Mali outfit which is determined to give their troubled country something to smile about.
Ghana's talisman has taken time to find his form which launched a tide of criticism concerning his place in the side, but the striker silenced his critics and was in deadly form against Niger in the Black Stars final group game.
Gyan not only scored his first goal of the tournament but set-up Ghana's next two strikes, sealing the commanding 3-0 win. He will target the quarter-final against Cape Verde as his time show that he is still Ghana's go-to man in attack.
Gyan has been known to score vital goals in cup competitons for his country and will believe he can continue this trend during the knockout stages of Afcon 2013. Quarter-finalists Cape Verde have a strong defence which has been rock solid during the tournament and Gyan may struggle to find acres of space, but will hope his golden touch does not desert him in Port Elizabeth.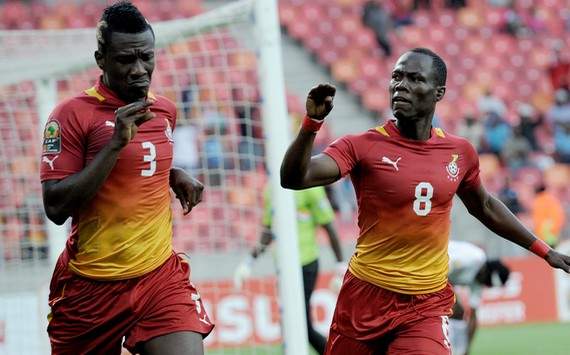 Adebayor's moans, gripes and comments before the tournament may have led to many Togolese fans questioning the striker's role in the side, but he has entered into the competition looking committed to the cause of his team, with some outstanding performances leading the line of attack.
Adebayor may not always be happy off the pitch but on the pitch he has looked back to his best, with strong outings against Ivory Coast, Algeria and Tunisia in Group D.
He has been an instrumental force during Togo's strong group stage run which sealed their first ever quarter-final berth in their history of playing in the Africa Cup of Nations. Adebayor will be eager to show he can inspire Togo to greater heights as they face Burkina Faso in an intriguing quarter-final match-up.
LUCIO ANTUNES - CAPE VERDE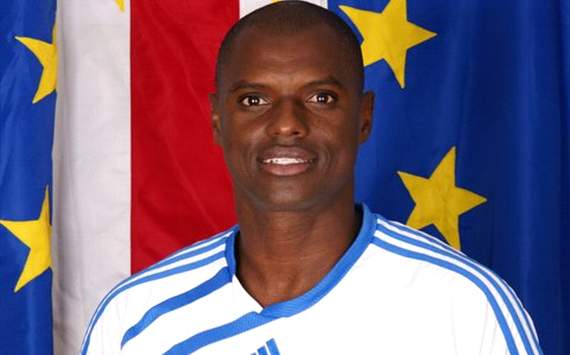 Cape Verde's fairy-tale run into the quarter-finals has not been a fluke, as the side has displayed tactical nuance and a never-say-die attitude which has meant they could defy the odds and book a berth into the next round of the tournament. Instead of selecting a player from the Islander's team Goal.com decided to focus on Luis Antunes' role in the side.
Antunes' meetings with Jose Mourinho are well-known as the coach decided to spend three weeks with Los Blancos' "Special One", in order to pick his brains about how he should tackle Cape Verde's first Afcon tournament.
Whatever was spoken of seems to have been implemented as the side have looked balanced, motivated and fearless in their group stage matches, leading to a dramatic and picture perfect finish from Heldon sending them through to the next round at the expense of Morocco and Angola.
Cape Verde's coach has been an instrumental force, displaying his belief in hard work and turning his side into a dedicated and coherent outfit. Antunes will target Ghana as his next challenge and as he has shown throughout his tenure as coach of Cape Verde, he does not fear anyone and has nothing to lose.