Ever since football was introduced in Africa by European missionaries, foreigners have dominated the touchline role for most sides on the continent in major competitions.
In many cases African football associations believe in European coaches more than they do their own. Their stance has sparked debate almost every year when it becomes necessary to seek a replacement for national team coaches.
Undoubtedly, foreign coaches have helped to develop the game in Africa and tend to even go further in international competitions than natives in charge of their own national sides. Only a few African coaches have lived up to expectations in modern times, with Egypt's Hassan Shehata coming to mind as an example of local success.
African coaches have become experts at junior tournaments, where they win laurels, but put them in charge of a senior side and they often disappoint. Ghana's Sellas Tetteh was celebrated in 2009 for becoming the first African to have won the Fifa Under-20 World Cup in Egypt after having won the African version a few months before. Rwanda immediately gave him a well deserved promotion to be in charge of the Amavubi (the senior national team), but he failed them.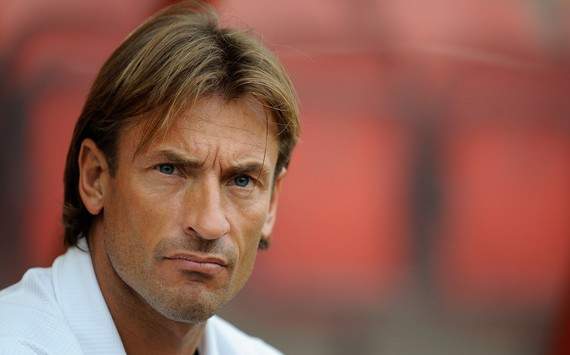 Herve Renard |
It took a Frenchman for Zambia to win their first Afcon title
While African FAs have tried and tested foreign coaches, especially those from Europe, they are reluctant to give the same opportunity to local mentors. They may have a point. The setup of most African teams comprises of foreign-based players who are exposed to better training facilities at club level, sophisticated coaches who understand modern football and command respect worldwide, and better working and training conditions in general.
Therefore, foreign-based players pay a great deal of attention to instructions issued by European coaches whenever they are on international assignments, because they know that they do not earn more than them and see their level of training to be in tune with what they go through at club level.
Foreign coaches have helped to instil discipline in African national teams. They are bold in taking decisions, while locals are sometimes timid and would prefer to protect their jobs rather than issue marching orders to insubordinate stars within a team.
Over the last decade, the editions of African Cup of Nations have seen more foreign coaches on the bench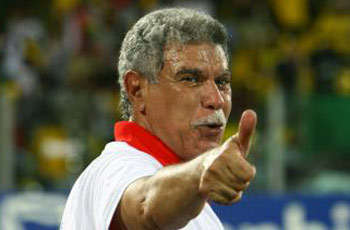 "We have to believe in ourselves, believe in our people. Give them the support to be trained and to develop our teams," Weah.

than locals. Of the 34 African teams that contested for a slot in the 2010 World Cup, 24 were led by a foreigner. The Soccerex African Forum in Durban will have coaching in Africa as an interesting point of discussion.
The trend is changing in a few countries, but the status quo has not gone down well with former players and local coaches, who have distinguished themselves across the world.
"In 1999, I addressed international coaches at Fifa and I said it; they come to Africa to coach but they are not the right people for the African team because they are not developing our players, they are just making the money, come for vacation and that's it," former AC Milan forward George Weah once told the media.
"We have to believe in ourselves, believe in our people. Give them the support to be trained and to develop our teams," pleaded Weah. "The Caf needs to wake up, we need an institution for coaching in Africa. Our people don't need to go to Europe, they need to stay in Africa and train."
The white and black keys of the piano work in harmony to produce melodious tunes, hence African national teams cannot wean themselves completely from foreign coaches so far as the majority of African players are still bent on moving to the top European leagues to make a living.
The beautiful game is still evolving on the continent and local coaches must be prepared to enhance themselves personally without having to wait for their respective FAs to sponsor them. Those who find themselves as deputies to foreign coaches should be ready to understudy their bosses because that is the surest bet to graduate to the hot seat.