The Tiger Street Football 2013 tournament is entering its second leg this week and it will be in Sydney, Australia.
Last year, the all the fast-paced, smash-mouth and action-packed street style football rocked Sydney's Overseas Passenger Terminal when it arrived for the first time down under.
This year, the tournament, which is set for May 4 and 5 at the Rocks in Sydney, will see the returning Street Vipers attempting to defend their championship.
They will be joined in the unique oval-shaped 'Street Football Cage' by teams from Melbourne and Byron Bay/Bangalow.
Teams from Germany, Malaysia, Spain and Vietnam will make cameo appearances to add an international twist to the games.
Goal.com have picked out three teams for you to look out for in the upcoming games this weekend.
THAI SON BAC FUTSAL CLUB (VIETNAM)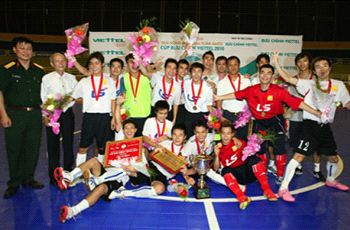 Thai Son Bac Futsal Club (TSBFC) belongs to Thai Son Bac Electric Equipment and Trading Co. Ltd in Hanoi. This is the first and unique futsal club in Hanoi to date. TSBFC was formed in July 2007 to participate in futsal tournaments organised in Vietnam. At that time, most of the players in the team were either street players or coaches who were well-versed in football. Currently, the club consists 18 players; nine of them have had some experience in the national team. With players boasting brilliant individual skills, Thai Son Bac is the strongest futsal team in Hanoi.
STREET EAGLES: (GERMANY)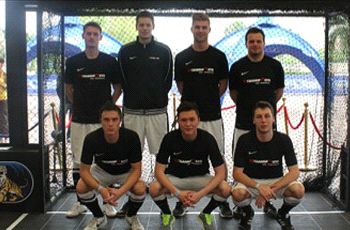 The Street Eagles are a street soccer team from Germany. The team consists of semi-professional football players and professional football freestylers. At the Tiger Street Football tournament in 2011, the Street Eagles came in third in Guangzhou, China as well as in Da Nang, Vietnam. The team have improved a lot since 2011 especially with the acquisition of some new talented and strong players who are very motivated for this year's Tiger Street Football tournament.
EQUAL FC (MALAYSIA)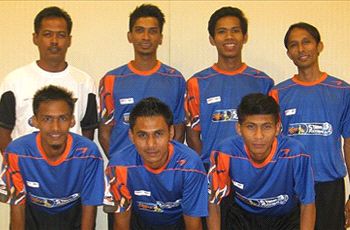 Equal FC are an amateur futsal team which started playing street soccer seven years ago. They have since changed thier game to futsal. The players are from the state of Malacca, Malaysia and have been playing together for about six to seven years. They have participated in more than 150 tournaments and won over a 100 championships. Equal FC have represented Malaysia in the Kia Futsal Champs in Johannesburg South Africa in 2010, the Adidas Championship in Singapore (achieved 2nd Place) and of course the Tiger Street Football in Vietnam last year. Theses boys have proven their worth by defeating the samba boys of Brazil during the group stages in Vietnam.
With twice the number of teams qualifying for the competition, football fans can expect nothing less than a weekend of entertaining football.
Be sure to be where all the action is because, in true Tiger Beer style, the two-day event will be swashed with a radical display of everything street; DJ's, artists, Tiger Cage Girls, dancers and of course, the beer will be flowing.
For more information, visit the Tiger Street Football website.