I was at the Cape Town Stadium and was delighted with South Africa's 3-1 victory against Mozambique in the opener of Chan 2014.
Being starved of Bafana Bafana games in Cape Town (most official games are hosted in Gauteng or Durban) it was easy to get swept up in the frenzy that Safa is finally rewarding the Cape for their wonderful support.
With SA leading Mozambique at the Cape Town Stadium, the host nation fans broke into song with Shosholoza, bringing back memories of the triumphant 1996 Afcon, and the recent 2012 Afcon. It's encouraging that soccer fans are getting behind the nation in a tournament that divided more fans.
Many club fans believed their top team's players required a rest, with Caf club fixtures adding to a congested PSL fixture schedule. One of SA's most popular teams Orlando Pirates isn't well represented in the team due to reaching the final of the African Champions League. From that alone you can conclude that this isn't even South Africa's strongest local team.
I was shocked when our Goal senior writer overheard Chief Mwelo Nonkonyana, the SA Football Association (Safa) vice-president state that Bafana coach Gordon Igesund's mandate is to win Chan. Nonkonyana then repeated that claim to a television sports program. Understandably, Igesund was upset with Mwelo's demand that didn't represent Safa.
The Chan team is not even the real Bafana Bafana which supposed to be a team comprised of the country's best players. It is wrong to exclude players because they play abroad. When you earn a Bafana cap, you earn it ahead of all South Africans, no matter where they're based.
Caf started Chan with honourable intentions of strengthening the local leagues. Ironically, Chan is a shop window for foreign clubs to poach players, so the competition is doing the opposite of strengthening local leagues.
Igesund's job is to coach and improve the senior Bafana Bafana team. He himself made the point that he is not coaching the South Africa Under-23 team. Yes, he needs to blood youngsters into the team for the future, but like any other national team, this needs to be done gradually with a core of top players. Bafana needs to keep winning even friendly games to improve their Fifa Ranking to get a good draw for the 2018 World Cup qualifiers.
Yes, Chan is a platform for developing fringe players. Bringing youth forward isn't judged by merely winning tournaments. There's a vast difference between winning a junior or 'developing' competition, and adapting to true senior football. When you look at how successful foreign clubs develop their youth, it isn't about just winning junior Cups. They have coaches at all levels working together with the same philosophy. You don't hold the senior team coach responsible for the developing team not winning a Cup, where anything can happen in knockouts. Even if you win, true progress is only counted after years of continuous nurturing of each player. There are no short cuts and no window dressing in true development.
Caf President Issa Hayatou told Goal that Fifa is recognising Chan as an official 'A level' tournament with ranking points. Hayatou told us that Caf has plans for Chan growing as strong as the Afcon. Igesund himself was delighted to hear that South Africa could benefit from a long Chan campaign and improve our rankings as planned.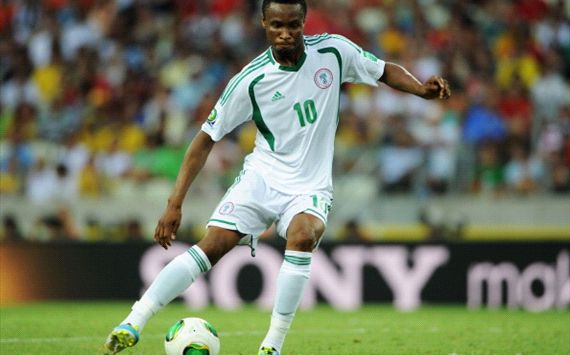 From a biased point of view I'm happy if South Africa benefits. However let's admit that this is totally unfair to the likes of Nigeria, Ghana and Ivory Coast who have their outstanding players in Europe. Why should those players and their nations be punished to field relatively weaker teams, while some nations who have less significant players abroad, then go on to benefit from Chan?
I hear some pundits hoping Chan proves that their league is the strongest. No. The PSL has many foreign players. To prove the strength of a league then a competition should represent itself regardless of nationality, and such a tournament wouldn't make sense either. Why don't we just concentrate on strengthening the competition we already have in Africa: the Afcon?
I sincerely hope South Africa goes far in Chan, and our fringe players are able to gain exposure, but to score Fifa points in this competition ahead of other nations, that would be unfair.