COMMENT
By Michael Appiah
Ghana's 6-1 drubbing of the Pharaohs of Egypt in Kumasi should have been enough to allay all fears and render the second leg a mere formality.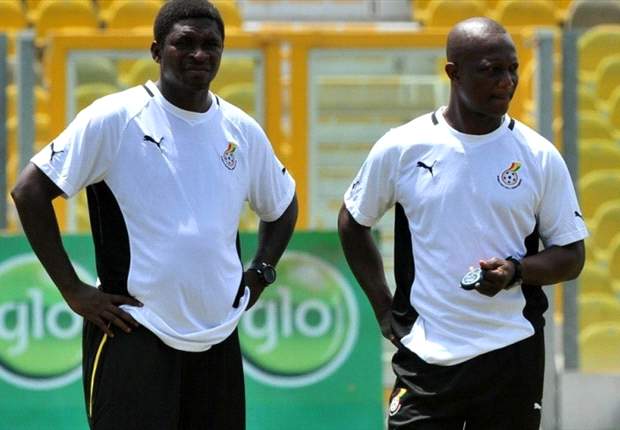 However, recent events that have transpired in the aftermath of the emphatic victory over the Egyptians seem to have thrown the second-leg into a balance, in spite of the great deal of task left behind for the north Africans to execute.
Ghanaians have had to deal with their own fears in two-folds: an alleged move to appoint a technical head to superintend coach Kwesi Appiah and the polarised security situation in Cairo.
Before Ghanaians could settle into the party after the first-leg victory, news broke out that some 'hidden hands' were busily pulling strings behind the scenes to hire the services of former Georgia coach, Klaus Toppmoller, to become the technical director of the Black Stars at such a crucial moment.
As the story gathered momentum, public outrage spread like bushfire. One could not just fathom how anyone could come up with such an unnecessary idea when all seemed to be fine with the Black Stars.
The outrage that greeted the story prompted the Ghana Football Association to swiftly rubbish it and distance itself from it. However, comments from Yaw Ampofo Ankrah, a special aide to the Youth and Sports Minister, gave the rumour some currency.
Later, it emerged the Ghana National Petroleum Corporation, the main sponsors of the Black Stars, had allegedly pledged to bear the cost in employing the services of the German, and had even threatened to withdraw their sponsorship should the move fall through.
This alleged interference from powerful quarters behind the scenes has left a bitter taste in the mouth of the technical team as they feel belittled by the whole development.
The technical team therefore heads into the second-leg with the feeling of not having what it takes to deliver on a bigger platform like the World Cup, amidst security concerns in Egypt that has sent a chill down the spines of some of the players in spite of the strong assurances from Fifa and the Egyptians about the safety and security of the team.
Things may look fine on the surface but serious issues remain that need to be addressed and nipped in the bud to make our qualification a reality, and also give the team the confidence to face the battle that lies ahead after qualification.

Goal Ghana has its own

and

account, so for all the latest news and features on Ghana football follow us by clicking on the above links