The second round of the 2014 World Cup qualifyiers in the African zone was completed in September, during which a couple of players and teams showcased remarkable performances to snatch berths to the knockout phase set for mid-October.

The teams and players selected maintained consistency from their previous showing and wrapped up the phase admirably, while whetting the appetite for more action in the upcoming stage of the competition.
Goal.com
takes a look at how players and teams behaved during the final games of the qualifying second round.
African Player of the Month | Mohamed Salah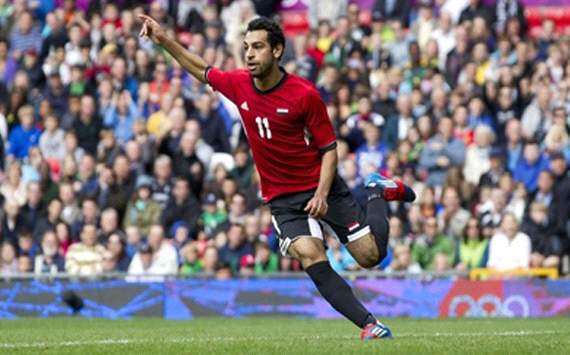 Country:
Egypt
Club:
FC Basel

Age:
21
Role:
Striker
Initially used as a supporting player in Egypt's attacking line to allow him to hone his skills and gain experience, Mohamed Salah is gradually becoming the cornerstone of the revitalised Pharaohs, following his blistering goalscoring form that hugely contributed to the team's brilliance in World Cup qualifying thus far. Team coach Bob Bradley has indicated he cannot imagine drawing up his starting eleven without the spanking FC Basel winger, who has been able to achieve crucial breakthroughs both at club and national team to the admiration of coaches and teammates.
During Egypt's last group match against Guinea in El Gouna, although the North Africans already booked their ticket to the next round, they crushed their visitors 4-2, with Salah contributing one goal to raise his tally to six, finishing as overall top scorer of the competition thus far.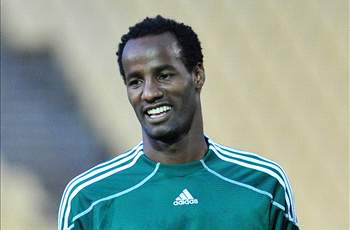 Saladin Said (Lierse S.K. & Ethiopia)

Even after being docked three points in favour of Botswana for fielding an ineligible player during the campaign, Ethiopia were able to finish top of Group A ahead of favourites South Africa to book their place in the knockout stage. One man that has been instrumental in this success is Saladin Said, whose four goals came through at times when the Walia Antelopes needed them most. He also netted one in his side's 2-1 away win over the Central African Republic last month to sit third amongst the top scorers.
Mohamed Aboutrika (Al Ahly & Egypt)
The 34-year-old Al Ahly hitman has recorded five goals in World Cup qualifying so far and is among the four top scorers. He netted Egypt's second goal in their 4-2 drubbing handed to Guinea in September and delivered one successful assist. His role was as an influential player of the outfit during the month, providing mentorship for the youngsters and making sure coach Bradley's instructions are aptly applied during sessions.
El Arbi Hillel Soudani (Dinamo Zagreb & Algeria)
Algeria had qualified to the third round even before their final group match against Mali, however, coach Vahid Halilhodzic wanted to do a trial run against the Eagles as part of groundwork ahead of their clash against Burkina Faso, whose style of play is similar to neighbouring Mali. Soudani was one of the few that stood out in the test. Besides scoring his side's only goal of the encounter, his ball distribution was outstanding.
African Team of the Month | Egypt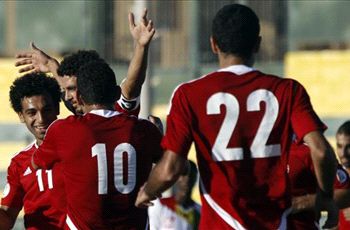 Egypt are back! Fading into oblivion after their 2010 Africa Cup of Nations success, the Pharaohs are returning into view with awe. Every other team wanted to avoid the North Africans during the World Cup qualifying knockout draw.
They were the only team to claim all possible 18 points in the group phase by winning all six matches and having two of its representatives Mohamed Salah and Aboutrika among the four top scorers by the end of the second round.
Bob Bradley keeps on thriving, with a functioning variation of young and experienced players that could reposition the onetime unbeatable, seven-time African champions.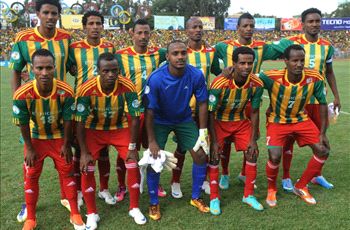 Ethiopia
Ethiopia have been the surprise package of the campaign so far, after wresting Group A's berth from favourites South Africa. The Walia Antelopes have never qualified for the finals of any Fifa World Cup, but are now on track to make history. Defeating the Central African Republic 2-1 in their away fixture last month was sufficient to confirm top spot of the group and knock out Bafana Bafana.
Senegal

Senegal were one of the few teams that played their home matches abroad following the one-year Fifa / Caf suspension on their home ground in Dakar. Despite playing without supporters in Marrakech, Morocco in September, the Teranga Lions were able to overcome determined Uganda by a lone goal to seal their place in the knockout stage.
Algeria

Algeria have not lost or drawn a match since March 2013. They obtained their qualification in the penultimate match day of the second round. The Fennec Foxes finished their final group game with a 1-0 win over Mali in Blida to record 15 points, the second team after Ghana to rake in as many points behind Egypt's 18.
Do you agree with Goal.com's African Player and Team of the Month awards for September? Leave your comments below.