ANALYSIS
By Nana Frimpong
Each of the 10 countries that survived the first two rounds of Caf 2014 World Cup qualification had realised just what obstacles they would be required to surmount in the final play-off phase to secure one of the five tickets on offer for Africa at next year's global football showpiece.
From the draw in Cairo on Monday, some intriguing pairings emerged and, as the breakdown below reveals, each has a distinct edge to it.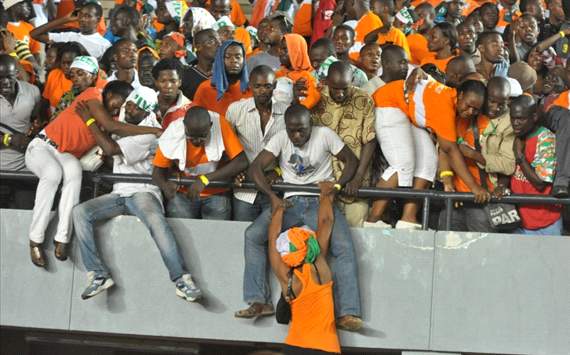 This tie surely evokes painful memories for most fans of Senegalese football as they would certainly recall that it was during the second fixture of the last two-legged encounter - a 2013 Africa Cup qualifier - contested between these sides that resulted in the Teranga Lions being barred from playing games on their home territory for a year's duration. That ban, issued by Caf's Disciplinary Board, runs through the play-offs as well and it was as a result of poor spectator behaviour. Les Elephants were leading by two Didier Drogba goals when that game was prematurely terminated and had won the reverse by a convincing 4-2 score.
The stakes are even higher this time, as Senegal's latest generation of footballers would be seeking to copy the script written by their predecessors who lighted up Japan/Korea 2002. Cote d'Ivoire, on the other hand, have been ranked Africa's finest for a while now and are chasing a third successive World Cup qualification badge armed with a squad as star-studded as any to be found on the continent. A walk in the park for the Ivorians might be a sensible prediction but Alain Giresse's men would definitely wish to do their utmost to rubbish that unfavourable piece of logic.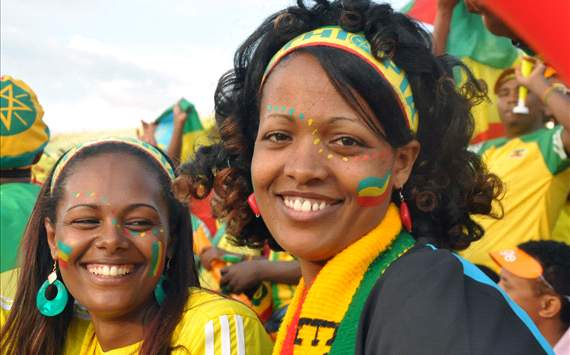 David meets Goliath as Nigeria take on Ethiopia in the next play-off match-up. On paper, it wouldn't take knowledge of rocket science to figure out which side is or isn't the overwhelming favourite. Nigeria are reigning champions of Africa, receiving their coronation at the Nations Cup tournament in South Africa that saw Ethiopia seal an exit from the tournament's first round with a 2-0 loss against Stephen Keshi's team.
That notwithstanding, four-time World Cup finalists Nigeria do have a peculiar way of making easy victories seem like the hardest things to pick up, drawing three of six games against minnows Namibia, Malawi and Kenya during the previous qualification stage and making relatively heavy work of a 6-1 defeat of Tahiti at the Fifa Confederations Cup earlier this year. Such complacency is what could allow Ethiopia to steal an unlikely opportunity to sell their beautiful brand of football and the joie de vivre of their fans to the rest of the world. Even so, backing Nigeria to sail through would se em the wiser bet.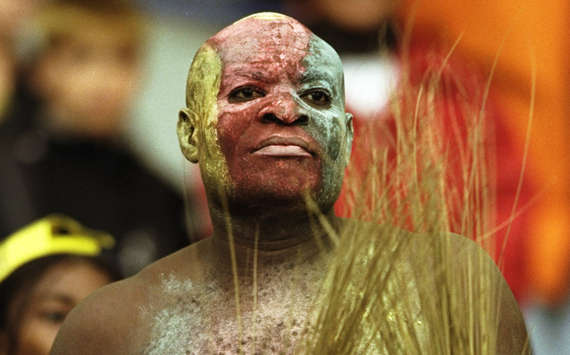 Twenty-four years ago, goals from Emmanuel Kunde, Francois Omam-Biyik and Louis-Paul M'Fede over two legs secured a 3-0 result against Tunisia that set Cameroun on a path to unheralded glory at the 1990 World Cup. At an identical stage in the race for Brazil 2014, the two former African champions are pitted for an encore, and Tunisia might as well have cold revenge in mind. Neither nation has enjoyed a rather pronounced presence in continental action in recent years and would desire to launch themselves back into the spotlight with an appearance on the sport's biggest stage. Both sides have their fortes and weaknesses, but Cameroun, who have been present at all but two of the last eight World Cups, would be at a slight advantage, albeit one the Carthage Eagles would be only too pleased to negate when the duels are due.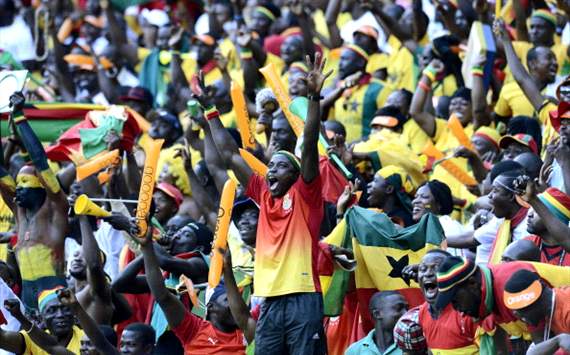 Ghana's quest for a smooth hat-trick of World Cup appearances goes on a collision course with Egypt's hunger to return to the global scene after a five-edition absence. The two powerhouses rarely cross swords competitively on the international stage, yet the fact that these sides scored the most goals and accumulated the most points respectively in the penultimate round of qualifiers ensures there would be lots of fireworks when they face each other later this year. Between themselves, the pair share as many as 11 Afcon titles, with Egypt settling the last of their seven continental triumphs with a late Mohammed Gedo goal over the Black Stars in the 2010 final.
Ghana do not have a particularly impressive record against teams from north Africa but would nonetheless take priceless motivation from the fact that in their most recent meeting with the Pharaohs -a preparatory match for CAN 2013- they romped to a 3-0 win. Bob Bradley's side might have collected maximum points from their six group games while Ghana dropped three, but Egypt clearly aren't the force they once were and Ghana coach Kwesi Appiah would hope to capitalize very much on that reality as well as the massive home support his team is set to enjoy in the first leg at a yet to be named venue.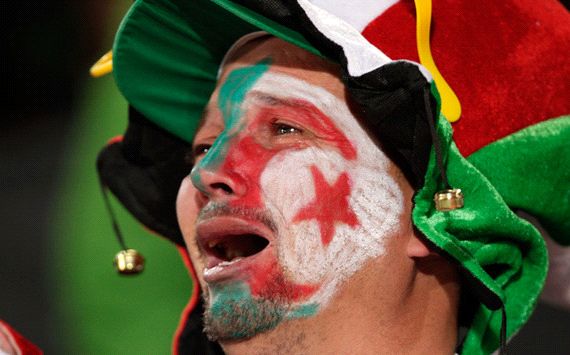 Another potentially delicious tie between clubs from Africa's north and west would be savoured when Burkina Faso battle Algeria. The Stallions' stock has risen considerably since making a surprise march to the Nations Cup finale in February and would be keen to test their freshly updated credentials against a well-tuned Algeria side that, unlike themselves (Burkina), have a history of World Cup participation to boast of. It would be, like the other four pairings, a fine contest to observe over the weekends of October 11-15 and November 15-19.

Follow Nana Frimpong on

Goal Ghana has its own

and

account, so for all the latest news and features on Ghana football follow us by clicking on the above links