ANALYSIS
By Ed Dove
When two rivals meet, even in friendly competition, it is always about more than merely the result or the performance. Wednesday's Nelson Mandela Challenge clash between Nigeria and South Africa may only be an amicable reunion, but few will ignore the fact that these old rivals have much to prove to each other, and to a watching continent.
While the Super Eagles and Bafana Bafana haven't clashed too often in the game's upper echelons, the pair enjoy a rivalry that is to be revived in Durban.
Where there are differences, there are also similarities. Indeed, perhaps it is that that highlights the fiercest of rivalries, the similarities. Think Sherlock Holmes and Professor Moriaty, Hulk Hogan and Randy Savage, the Luftwaffe and the RAF—battles so intense, so consuming; opposition driven and identified by such similarities.
Both Nigeria and South Africa consider themselves the dominant force within their own region, a continental superpower upon whom the fate of the surrounding nations rests. Both have enjoyed moments of great glory, when the perception and the reality have aligned, but each has endured time away from the spotlight as well, moments of gross underachievement and lamentable mediocrity.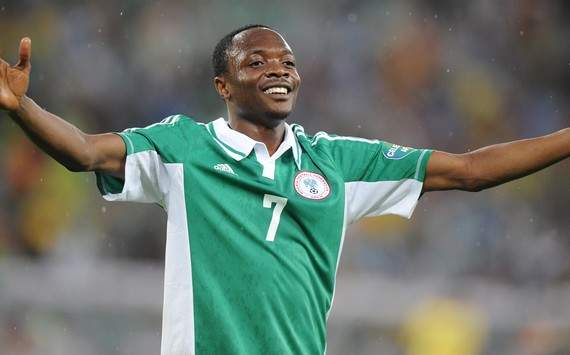 Ahmed Musa: Rising to the fore?
While the Super Eagles remain buoyed by their recent Cup of Nations triumph, Bafana Bafana are in the middle of another tepid stint and a further era of transition under Gordon Igesund.
Wednesday's friendly begins a season of football that will cumulate next summer, in Brazil, at the 2014 World Cup. While Stephen Keshi's collective will be confident of beating Malawi in Calabar (or elsewhere) and advancing to the play-off round, Igesund will surely be facing the serious possibility of an ignominious exit.
Having only picked one point from their two clashes with Ethiopia, and only managing a draw away in Botswana—the continental giants will require a massive favour from the already-eliminated Central African Republic if they stand any chance of advancing.
Igesund ought not be expecting any fireworks—perhaps the veteran coach will take Keshi's model as inspiration for the continued re-building project that awaits him. The Big Boss has worked wonders with the side following his decision to replace the over-hyped and under-achieving with the young and the hungry.
Following the emphatic triumphs over the Cote d'Ivoire, Mali and Burkina Faso that led to Nigeria's first continental crown in 19 years, it is fair to say that the side have not progressed quite as expected.
Morale has perhaps been damaged by the petulant antics of skipper Joseph Yobo, the injuries to Victor Moses and Emmanuel Emenike have disrupted the side's rhythm, while a whole host of understudies have proved themselves—for now at least—to be wholly inadequate to the task of replacing the Afcon heroes.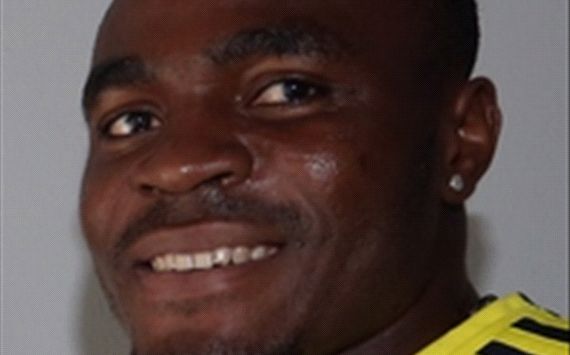 Emenike: An Absent Friend
Thus, Wednesday's friendly provides some key figures with a prime opportunity to prove their worth to the manager and to demonstrate that they can be trusted with crucial spots in the team during such an important year.
I have recently written extensively about the options that exist for the national side beyond the regular players selected. Following the disappointments of World Cup qualifying mishaps against Malawi, Kenya and Namibia, not to mention some of the jolting forward play of the Confederations Cup, Keshi must be prepared to look forward towards some of the players on the peripheries.
As reported by Goal two days ago, Emmanuel Emenike will once again be absent, as the striker, who recently signed for Turkish giants Fenerbahce, requires time to acclimatise to his new club.
In his absence, any number of forwards may received an invaluable opportunity to demonstrate their prowess to Keshi.
Of the misfiring Confederations Cup strikers, Anthony Ujah and Joseph Akpala have been jettisoned, joining Ike Uche, Obafemi Martins, Bright Dike and Uche Kalu in the growing list of frontmen to be passed over by the Big Boss.
In their absence, Ideye Brown and Ahmed Musa may receive the opportunity to prove that their misdirected fumbles in Brazil were only a temporary lapse. The fit-again Victor Moses may also be called into action, although his prowess is already known in footballing circles.
Of the rest, Victor Obinna is a versatile frontman who has struggled to demonstrate his capabilities in front of goal at a broad selection of clubs since leaving Chievo in 2008. Shola Ameobi will offer neither goals nor longevity, but his experience and physical presence could lift and improve those around him.
Uche Nwofor, Ranti Martins and Mohammed Gambo will need to make the most of any opportunity that comes their way.
Similarly, Kenneth Omeruo will also miss the friendly, having suffered a relapse of the shoulder injury that he suffered against Spain in the Confederations Cup. Despite being only 19, the Chelsea stopper has emerged as a crucial player in Keshi's backline over his 14 caps to date.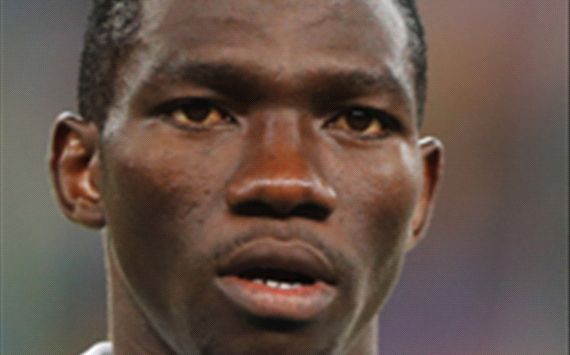 Omeruo: Missing in Action
The natural replacement is Azubuike Egwuekwe. Despite being a much less stylish defender than Omeruo, the Warri Wolves centre-back forged a competent partnership with Godfrey Oboabona over 2012 and will look forward to rekindling their understanding in South Africa.
Egwuekwe and Oboabona can certainly seek to prove that Omeruo will not be missed, and that Yobo need not be on standby any longer.
The late call-ups of South Africa-based pair Gege Soriola and James Okwuosa are probably due to their geographical location rather than their footballing ability—the duo are unlikely to be so lucky next summer!
Selections in midfield suggest that Keshi is content to stick with what he has and develop his existing options in the middle of the park, rather than draw new players into the fold.
However, if Sunday Mba continues in his struggles to reignite following his unforgettable Afcon contributions, then expect any number of creative midfielders to enter (or re-enter) the fray over the coming month.
Enjoy Wednesday's contest, as I imagine Keshi will, but never forget that Malawian Flames are waiting just around the corner. They will not hesitate to tread on our dreams.