SPECIAL
By Nana Frimpong |
Twitter
:
@Nan1Yaw
In the five years since Goal commenced an annual compilation of the world's 50 standout footballers - the Goal 50, as it is known - not one Ghanaian has made the list. And that is a statistic which seems somewhat surprising (although not exactly inexplicable), considering the fact that quite a few Ghanaian players have excelled in that period.
Goal
profiles five of these, what they did to probably merit a place on the list and, in some instances, suggestions of where they could have placed as well as why they might have missed out.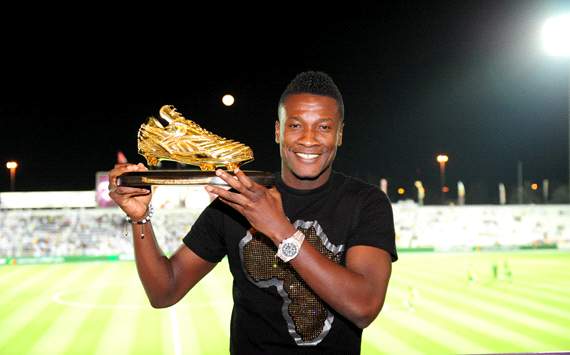 Gyan, for a fact, has been Ghana's brightest star in the last half-decade or so. So impressive has he been, indeed, that it is a tad disappointing that he hasn't been included in the list even once. His move from England's Sunderland to the UAE in 2011 has yielded plenty for himself and his club Al Ain, notably two domestic championships and as many goal king prizes. In that two-year period, Gyan has undoubtedly been the best striker in the Arab region. Perhaps, though, there isn't enough limelight there for Gyan's impact to be felt elsewhere. His finest hour, however, came in mid-2010 at the World Cup when all sat up to salute his genius, as he led Ghana through a dazzling run to the quarter-finals. Had he converted a last-gasp penalty granted in extra-time against Uruguay, he almost certainly would have made the Goal 50 that year for the sole reason of being the man who put an African side into the World Cup last-four for the first time. But, of course, he didn't, so he couldn't. Even then, a top 40 finish should have done him some justice. It was his signature year, after all.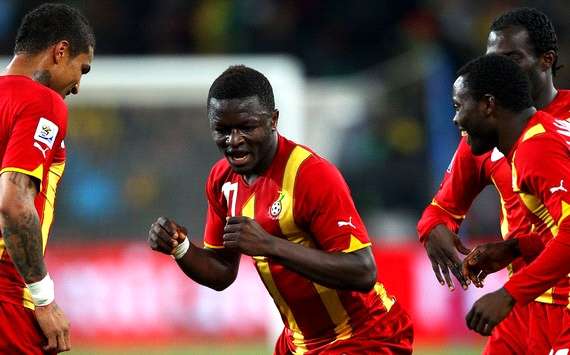 Twenty-ten was also the year for another foreign-based Ghanaian, Sulley Muntari. About a month before representing Ghana alongside Gyan in South Africa - where he scored a sweet strike from range for his country in the said game against Uruguay - Muntari had played a fairly integral part in helping Jose Mourinho's Inter Milan cruise to a majestic treble of the Scudetto, Coppa Italia, and the Champions League. As part of a formidable defensive pivot on which Mourinho's Inter hinged, Muntari's performances were efficient if not exactly eye-catching. Ultimately, as many as nine members of that class of Nerazzuri made the Goal list for that year, but not Muntari. It wasn't actually the biggest scandal of the year, though, as few truly expected him to. Even if he had to be in there, he couldn't have gone any higher than 50th.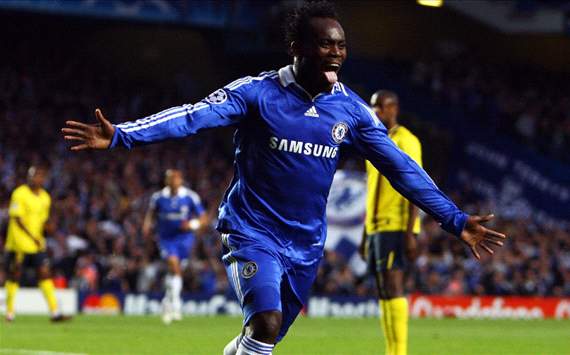 If any Ghanaian footballer ever stood a genuine shot at being included in Goal's list of football's high and mighty, based on pedigree alone, none fits the bill better than Michael Essien, Chelsea FC's midfield powerhouse for much of the last decade. Sadly for Essien, however, his remarkable form and fitness status dipped significantly just about when the list was introduced. After Essien failed to make the list's maiden compilation in 2008 when Chelsea lost the Champions League final and also in 2009 when his wonder-strike against Barcelona in the semi-finals nearly put his team through to consecutive final appearances, he has stood little chance. Although the Blues did win 'Big Ears' some four years later, a sequence of injuries that had dogged the Awutu Bereku native that season and in preceding ones had robbed him of his place on the team and thus he sat out that final. Coupled with the fact that he hasn't represented Ghana at any major international tournament over the last three years, Essien hasn't had much of a shout, doubtlessly good as he remains per the evidence of his outings while on loan for Real Madrid during the just ended term.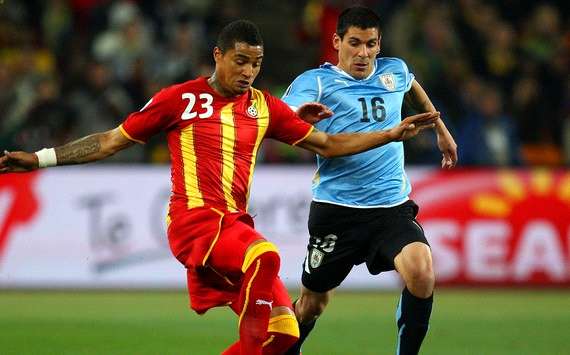 Boateng, since he switched German nationality for Ghana's pre-South Africa 2010, has emerged as one of the best exponents of Ghanaian football, following up on an explosive show at the World Cup with several emphatic displays for AC Milan over the last three seasons, claiming one Serie A title in the process. It hasn't helped, though, that Boateng's Milan have failed to make a splash big enough in the Uefa Champions League, the stage where the sport's outstanding players excel and seldom go unnoticed. That, and the fact that, like Essien, Boateng is only on the verge of returning from a long self-imposed hiatus ensure that the 26-year-old hasn't done much lately to earn a place in the Goal 50.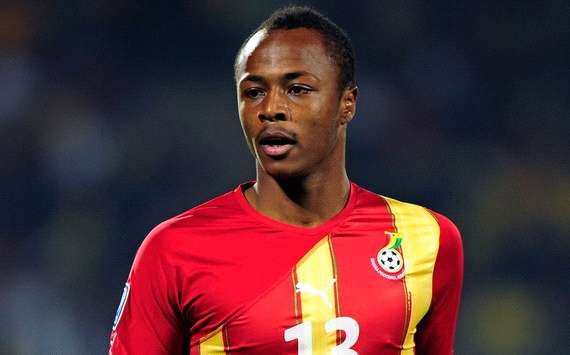 Being the son of perhaps Ghana's greatest footballing export ever comes with a huge burden. And while Andre 'Dede' Ayew has done much in his young career to shed some of that weight, his efforts have apparently not been enough to land him a spot among Goal's yearly select 50 yet. Having burst onto the global scene as the inspirational skipper of Ghana's victorious U20 team that conquered the world at Egypt 2009, Ayew has gone on to establish himself as an influential regular at Olympique Marseille (the French club where his own dad made a name for himself) and a top performer in France, as well as one of the most sought-after talents in Europe. In the same period, he has blossomed for the Black Stars, too, having featured so prominently at the last World Cup, making 2009-10 the calendar year when he could have secured a place in the Goal 50. Perhaps, though, the sole reason why Ayew's obvious talent hasn't shone as far as it probably should is the fact that he plays outside Europe's four major leagues, an elite club which, on current evidence, arguably excludes France's Ligue 1. Still yet to celebrate his 24th birthday and on the radar of some of Europe's bigger fishes, 'Dede' would certainly have more time and opportunities to claim a place in the Goal 50 someday.
READ MORE ABOUT GOAL 50