There were 52 teams two years ago, 28 have been eliminated, 24 are still in the race for the five spots reserved for Africa at the 2014 World Cup
No team has qualified for the next and final round of the Africa 2014 World Cup qualifying campaign, however, 28 teams were eliminated from the race after last week's matches, with Congo, Tunisia and Egypt hoping to close out this weekend and focus on the third round of 5 two-legged knockout ties.
Goal.com provides a preview of some of the matches happening around the continent between June 15 and 16.
Botswana v C.A.R | Saturday, June 15 at 16:00 (GMT)

Nothing appears to be at stake here other than testing strength and tactics for future engagements as both teams appear to have been eliminated from the qualifying campaign after recording 1 and 3 points respectively from four matches. The Group A decider will be held in Addis Ababa on Sunday between leaders Ethiopia (10pts) and second placed South Africa (8pts).
Cape Verde v Sierra Leone | Saturday, June 15 at 15:00 (GMT)
Only Cape Verde find themselves in the red zone of Group B with 3 points so far. Sierra Leone are second with 5 points behind 10-point-rich leaders Tunisia, who are confident of snatching an away win over Equatorial Guinea to secure their berth to the next round. However, the suspense might endure if Sierra Leone pull off a win in Praia and if Tunisia lose in Malabo.
Morocco v Gambia | Saturday, June 15 at 19:00 (GMT)
Morocco will pounce on the opportunity to make up for their low points in Group C by outrunning visiting Gambia who have crashed out of the race with 1 point from four matches. However, where the Lions of the Atlas will stand in the group after the weekend will be determined by the outcome of the Tanzania-Cote D'Ivoire clash.
Congo v Burkina Faso | Saturday, June 15 at 15:00 (GMT)
After bringing home 1 point from their goalless draw against Gabon in Libreville last weekend, Congo, who are topping Group E with 10 points, see a good chance to power their lead to 13 points with a win at home over visiting Burkina Faso, who are still fresh from their lone-goal victory against Niger and have vowed to make life difficult for the Red Devils.
Gabon v Niger | Saturday, June 15 at 16:00 (GMT)
Only Niger have been eliminated in Group E. With 4 points under their belt, the race remains open for Gabon, whose performance in the qualifying campaign has come under fire from fans and officials, with coach Paolo Duarte hoping to recover against the Mena to keep his job.
Liberia v Senegal | Saturday, June 15 at 16:00 (GMT)
Group J is one of the only two groups where all four teams are still in contention for the top spot. With 2 points behind leaders Senegal (6pts), Liberia are hopeful of overturning the situation at home by stunning the Teranga Lions to level the standing in the group and keep it open till the final match day.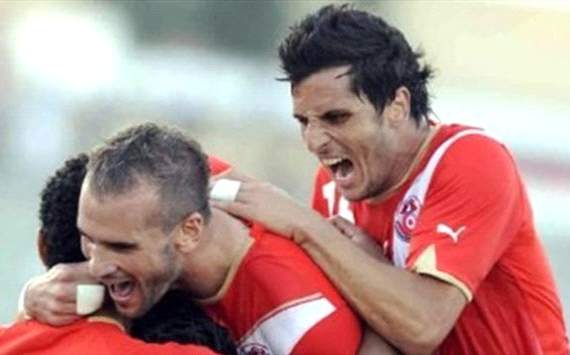 Uganda v Angola | Saturday, June 15 at 15:00 (GMT)
Both teams are aiming for the top of Group J like the other two members Liberia and Senegal. Uganda have 5 points, one above their weekend's visitors Angola, who were forced to share the spoils at home in Luanda last week with Senegal and now bent on negotiating a favourable result to keep their campaign alive.
Zambia v Sudan | Saturday, June 15 at 15:00 (GMT)
With 1 point obtained this far, Sudan are already out of the campaign and will likely be used as a stepping stone for Group D leaders Zambia to strengthen their one-point lead for the hotly contested spot against Ghana, who are just behind with 9 points, ahead of their game against already eliminated Lesotho.
Equatorial Guinea v Tunisia | Saturday, June 16 at 15:00 (GMT)
Equatorial Guinea are still on course, however, they trail their weekend's visitors and leaders of Group B Tunisia by 6 points, which appears difficult for the Nzalang Nacional to overturn considering the current form of the North Africans in the campaign. Tunisia will likely advance if they clinch a win in Malabo.
DR Congo v Cameroon | Saturday, June 16 at 15:30 (GMT)
Cameroon and Group I leaders Libya both have six points. Cameroon are determined to get back to the top after their 2-0 defeat in Lome last weekend against Togo. However, they will face familiar rivals and neighbours DR Congo in another away fixture, which the home team is counting on to increase their 5 points to 8 in a group still open to all.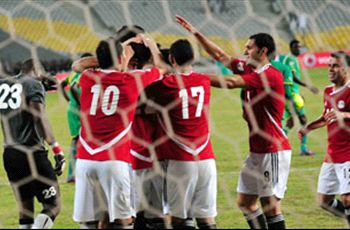 Mozambique v Egypt | Saturday, June 16 at 14:00 (GMT)
Mozambique have not won any match in the World Cup qualifying campaign and after being handed a 6-1 drubbing by Guinea last weekend the Os Mambas, who have already crashed out with their two points, may not possess the vim and zeal to engage the fire-spitting, 12-point-rich Egypt, who are close to sealing their place in the next round.
Guinea v Zimbabwe | Saturday, June 16 at 16:00 (GMT)
Although Egypt are leading Group G with 12 points, Guinea, with 7 points in hand, intend to fight till the final match day but may never catch up with the Pharaohs if the North Africans carry off the Mozambique encounter.
Rwanda v Algeria | Saturday, June 16 at 15:00 (GMT)
Algeria have been good in away fixtures off late and hope to maintain the momentum against Rwanda in Kigali on Sunday to comfort their lead in Group H, where they currently dominate with 9 points ahead of second placed Mali (7pts).
Mali v Beni | Saturday, June 16 at 15:00 (GMT)
Mali narrowly escaped a home defeat last weekend against Rwanda, who forced the hosts to settle for a 1-1 draw that sparked frustrations and criticisms in the West African country. However, hosting Benin on Sunday provides the Eagles another opportunity to challenge Group H leaders Algeria if they must add something worthwhile to their existing 7 points.