As the 2014 World Cup qualifying campaign enters its crucial phase, a number of African teams will strive to strengthen their lead while others may likely back down
A couple of African teams will have the chance to smooth their path to the next stage of the 2014 Fifa World Cup qualifying after dominating their groups from previous match days, however, with inferior points bagged so far, some teams have little hope of progressing.
Goal.com provides a preview of some of the matches happening around the continent between June 8 and 9.
Sierra Leone v Tunisia | Saturday, June 8 at 16:00 (GMT)
Tunisia are on top of Group B with 9 points and could move close to sealing the group's spot in the event of a win over their weekend's hosts Sierra Leone, who are out to take their revenge on the North Africans after falling 2-1 to them in March. However, the Leone Stars need to prove they can slow down the momentum of the in-form Eagles of Carthage to revive their campaign before it gets too late.
Gabon v Congo | Saturday, June 8 at 15:00 (GMT)
With 9 points atop of Group E, Congo will take on bottom-placed Gabon, hoping to strengthen their 6-point lead over all other members of the group, who are on tie at 3 points. However, after performing badly in their two previous qualifying games - a 1-0 loss to Congo and a draw at home against Tunisia – the Panthers will strive to make amends in front of their home fans at the Stade Amitie in Libreville against their close neighbours.

Angola v Senegal | Saturday, June 8 at 16:00 (GMT)
This will probably be one of the toughest meetings of the weekend, as Angola, third in Group J with 3 points, will leave no stone unturned to exploit home advantage over visiting Senegal, who currently lead the lot with 5 points. Buoyed by their 1-1 away draw against the West African side in the reverse fixture, the Palancas Negras are hoping to bounce back into the campaign and that could begin with a win, however tiny, over Senegal in Luanda.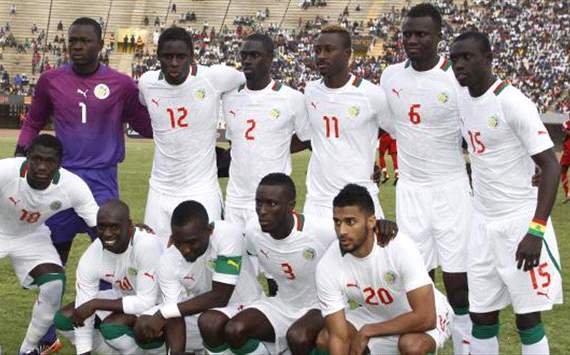 Botswana v Ethiopia | Saturday, June 8 at 16:00 (GMT)
With one point obtained from three games, Botswana have little chance to progress from this stage. And playing host to leaders of their Group A Ethiopia may likely not change the situation, as the Walia Antelopes are determined to top their two-point lead over second placed South Africa, who have 5 points and could shoot to the summit of the group if they triumph over Central African Republic in Bangui on Saturday.
Cape Verde v Equatorial Guinea | Saturday, June 8 at 16:00 (GMT)
The stake in Group B appears to be the hunt of Tunisia, Sierra Leone and Equatorial Guinea, as bottom placed Cape Verde with zero points have lost hope in the campaign. The 2012 Africa Cup of Nations co-hosts are eyeing an away victory in Praia over the Islanders to pursue their course to the top.

Morocco v Tanzania | Saturday, June 8 at 19:00 (GMT)
It will be a match to make or break Morocco's World Cup qualifying campaign. The Lions of the Atlas boast just 2 points from three games, and are third behind leaders and top favourites Cote D'Ivoire (7 pts) and Tanzania (6pts). The Taifa Stars are zealous to topple the Elephants or remain hot on their heels, and beating Morocco on home soil will make this probably happen.

Zambia v Lesotho | Saturday, June 8 at 15:00 (GMT)
After suffering a 1-1 setback at the hands of lowly rated Lesotho, Zambia, who are leading Group D with 7 points - only a point ahead of second placed Ghana - are burning to crush the Likuena and conserve their status in the group while keeping fingers crossed for Sudan's victory over the Black Stars.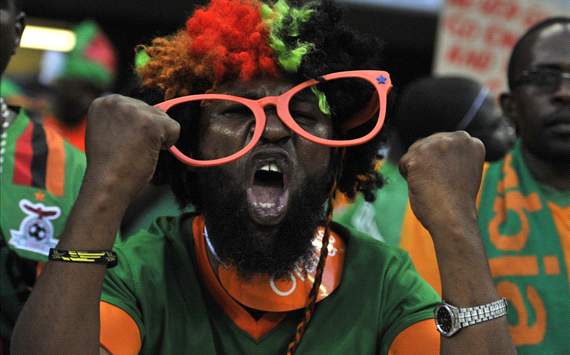 Uganda v Liberia | Saturday, June 8 at 16:00 (GMT)
All the teams in Group J are trailing each other by one point with Senegal leading the lot by 5 points. Uganda, who lost 2-0 to Liberia in March, see a chance to turn the tables on their visitors to give some silver lining to their listless campaign that has left them with 2 points from 3 games.
Niger v Burkina Faso | Saturday, June 9 at 16:00 (GMT)
Niger have not won a match since this year and were crushed 4-0 last March in Ouagadougou by Burkina Faso, levelling both team's points to 3 each and level with Gabon. However, all three sides are trailing Group E leaders Congo by 6 points, making the race to the top stiffer than ever.
Guinea v Mozambique | Saturday, June 9 at 16:00 (GMT)
After sharing the spoils in their away fixture last March against Mozambique on a goalless draw, Guinea are hoping to snatch a vital home win in Conakry during the weekend in the reverse fixture to breathe life into their qualifying campaign and go after Group G leaders Egypt, who hold 9 points, 5 above the Syli National.
Mali v Rwanda | Saturday, June 9 at 16:00 (GMT)
Mali are level on 6 points with leaders of Group H Algeria. Playing host to Rwanda, who have just one point and likely to crash out in no time, is an opportunity for the Eagles to add up to their gains and push forth to the top, however, depending on a favourable outcome for Benin in Cotonou against the North Africans.

Zimbabwe v Egypt | Saturday, June 9 at 16:00 (GMT)
The leaders of Group G Egypt, with 9 points, and bottom placed Zimbabwe, with one point, will play each other in a match many Zimbabweans are not enthusiastic to watch, following the 8-point gap between both sides and the minute chance The Warriors have to survive the campaign. The Pharaohs are highly favoured to carry the day, but must overcome the resistance of the home side first before singing victory.
Benin v Algeria | Saturday, June 9 at 16:00 (GMT)
After suffering a 3-1 defeat against Algeria in March, Benin are expecting a sweet revenge at their home ground in Cotonou on Sunday in the reverse fixture, to hopefully power their gains from 4 to 7 points and stay competitive in the robust Group H.