The 2009-2010 Ghana Premier League joint top scorer has been speaking to Goal.com about his life and reveals his love for ICT, and his pride as a Hearts of Oak player
EXCLUSIVE
By Juliet Bawuah
Samuel Afum is undoubtedly one of the emerging Ghanaian strikers in Europe where he plies his trade with Swiss side Young boys.
The former Ghana Premier League goal king made all the headlines with Accra Hearts Oak. He was the only player to score a winning goal in back-to-back derbies involving Hearts of Oak rivals Kumasi Asante Kotoko in Accra and Kumasi - on December 13, 2009 and March, 14, 2010 respectively.
Samuel Afum was then transferred to Egyptian side Smouha where he attained cult status.
Goal.com Ghana
's Juliet Bawuah caught up with the 22-year-old striker for an interview and he talked about his career, personal life and others.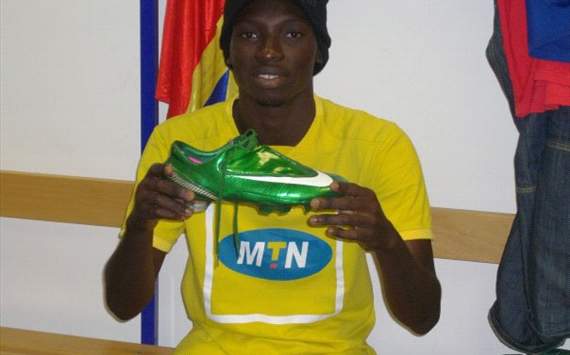 Tell us about yourself and your school days.
Samuel Afum (SA): I attended Methodist Primary School at Korle Gonno and completed my Junior High School (JHS) at Nanka Bruce in Accra. I continued my studies at Emit Electronics Institute where I had my Senior High School (SHS).
How did football really start for you?
SA: I have always loved football, since infancy. I joined Ken Harrison Babes in Accra at the age of 12. I played Juvenile Under–14 and U17 with them and from there I started my professional football career with Hearts of Oak where I spent three-and-a-half years.
How was tour time with Hearts of Oak?
SA: It wasn't easy to be in the colours of Hearts of Oak. But with true determination and discipline, things went well for me. My first and second seasons weren't that 'ok' but I was patient, while I worked hard. And my third season was much better, winning joint-top scorer with Bismark Idan of Kessben FC for the 2009-10 Ghanaian Premier League season, with 13 goals was something special for me.
If you weren't a footballer, where would you rather have worked?
SA: If I weren't a footballer I would have wish to be an IT personnel.
How religious are you?
SA: Yes I am a very religious person and I always talk to the man up there because He is the only answer to everything.
What's your hobby?
SA: My favourite hobby is playing football and listening to soothing blues and sometimes too gospel, because it's good for the soul and I do the listening on my quiet times.
What's your cooking specialty? How well do you cook and the type of food you know how to cook?
SA: My mother taught me how to cook very well so being taught by her makes me a very good cook because my mother's cooking is the best. My cooking specialty is rice and stew and other local dishes.
What's the strangest encounter you've had with a fan in your football career?
SA: The Lord has been so good to me. I have not encountered anything strange since my football career.
Who is the toughest opponent you've ever come up against?
SA: Well I find every player on the pitch tough because it's football, and in football every player is tough in respective of his level.
How do you feel when you see your club team-mates competing in international tournaments such as the World Cup?
SA: I feel very proud and happy for them and very honoured to playing with them on the club side and I know at the right time I will also get to feature for the national team on a regular basis with God's help.
What's the most ridiculous rumour you've read about yourself?
SA: About rumours you know it's normal with humans but with my side the one I find very ridiculous was when I read in one newspaper that I was being kidnapped by Young Boys' club officials during my move from Smouha club.
Can you speak German now?
SA: The language is a bit challenging now but I can now speak a little German and taking some lessons as well on it so I'm sure I will be able to speak fluently soon.
How would you describe yourself as a person?
SA: I will say I am a calm, simple and humble person.
How do you feel after losing a game?
SA: I feel very bad, sad and most often can't sleep at night because football is all about winning and making the fans happy.
Any thoughts of settling down and having kids?
SA: Yes I am engaged and I will wish to keep my personal life private because it's where I get the chance to be myself.
Who are your Heroes?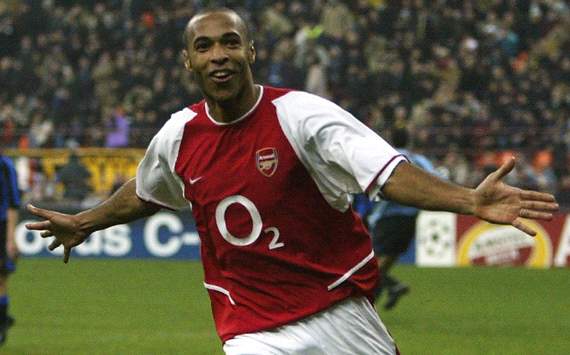 SA: I really admire the works of Thierry Henry and Samuel Eto'o both players have established themselves very well, never take no for an answer when it comes to playing which really motivates me. These two players look similar in the game, always look to these players when I am playing, and people also say I have the same style as them so I take a lot of inspiration from them.
It's a bit premature, but have you had any ideas about what you might do when you finish playing?
SA: Well about what I will do when I finish or stop playing football I don't really know yet but I believe I will cross that bridge when I get there.
All is not well with your club, Young Boys lie 7th on the table, is that a worry to you?
SA: Very difficult now for the entire team but in football sometimes you go down, sometimes you are up, and I am still working hard to come back to my form because I scored a goal in my first game for the club and I will continue to train hard and focus on winning most of our remaining matches.