EXCLUSIVE
By Angela Asante
Paying less attention to racists could be a smart way for victimised players to overcome this virus in football. At least, this is what Spanish-based player Isaac Nana Asare has vowed to do.
The 19-year-old footballer is on loan from RSD Alcala to Rayo Vallecano where he hopes to break into the first team. As a youngster from English-speaking country Ghana, he must embrace the challenges of coping with life in Spain – and he does so with enthusiasm.
Cultural integration on the Iberian island is an experience for the Adukrom native. Indeed, learning the language, loving the food and adapting to the football style in Spain present difficulties at times. However, racism is, interestingly, not one of his hurdles.
"I have a very good relationship with my team-mates and directors. Racism? I haven't experienced it but I believe there might be racists here," Asare noted in an exclusive interview.
"I have a lot of friends – from Spain and other countries. You will meet a racist person and you will also meet an anti-racist person. I only want to enjoy football and pay less attention to racists."
Asare will be hoping to grow in popularity on the field and become an inspiration to players of African origins as world football still struggles to eradicate the bad influence of racism. The talented midfielder has a number of club names on his CV.
The list includes Goodies FC, Welfare Stars FC and Madina Youth FC. He is a product of Skillnet Sports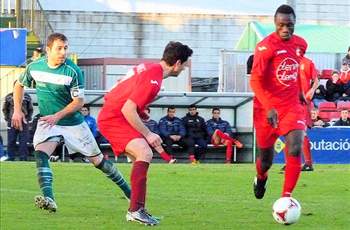 Management, a Ghanaian-based scouting agency. Recalling how he almost missed the opportunity to jump a step further in his career, Asare revealed: "I played in many scouting programmes in which I shined. But the organisers would then demand things from me and this isn't professional.
"So I didn't give Skillnet much attention when I first heard about the April 2011 event [through my friend, Baba Mensah of the Ghana U-20 team]. Later, I decided to give it a try and now, here I am enjoying football in Spain."
"If you have it clear in your mind that you want to be a footballer, then go for it. Train very hard and don't let critics discourage you. Don't wait to sign a professional contract before doing your things in a professional manner. Start right now," the teenage midfielder concluded.