African nations spread in 10 groups will lock horns over the next few days in 2014 Fifa World Cup qualifying, which has entered its third match day in the group stage.
Although the journey appears long, many teams are hoping to strengthen their lead in their respective groups while others want to close the gap incurred from previous games to stay on course to the finals.
Goal.com
provides a preview of some of the matches happening around the continent.

Burkina Faso v Niger | Saturday, March 23 at 16:00 (GMT)
Fresh from their outstanding showing at the 2013 Africa Cup of Nations, where they finished as runners-up, Burkina Faso need to start recording victories to have any say in Group E where they lie at the bottom with naught points, and far behind leaders Congo on four points and second-placed Niger with three points. The Mena are conscious of the fact that their weekend hosts would leave no stone unturned for an eventual win on home soil and expect to bounce back into the competition. However, coach Gernot Rohr says the pressure weighs more on the Stallions which he hopes will play in favour of his side.
Congo v Gabon | Saturday, March 23 at 15:00 (GMT)
Gabon are trailing Congo by one point in Group E. Both central African teams are familiar with each other after nearly 20 official matches played. However, the Panthers have been more competitive off late, with more professional players to count on. Home advantage may help the Congolese who are already buoyed with their status as the group's leaders and their determination to add to their four points ahead of the next match day.
Namibia v Malawi | Saturday, March 23 at 16:00 (GMT)
Namibia lost 1-0 to Group F leaders Nigeria in the first match day and recovered against Kenya at home 1-0, which puts them second in the group with three points ahead of weekend rivals Malawi, whom the Brave Warriors hope to outplay in their backyard of Windhoek to strengthen their position. However, after holding Kenya and Nigeria to scoreless and 1-1 draws in the previous rounds, the Flames appear quite undaunted by the Namibian challenge.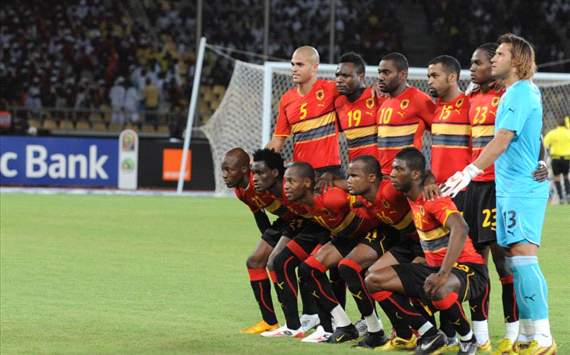 Senegal v Angola | Saturday, March 23 at 16:00 (GMT)
After failing to qualify for the 2013 Africa Cup of Nations, the Senegal football federation says the only way to reconcile with local fans and promote the country's football is to make sure its team book a place at the 2014 World Cup. The Teranga Lions are already on top of Group J with four points and even though they will host third-placed Angola on two points away from home in the Guinean capital Conakry, following a Caf ban on their home ground in Dakar, the Senegalese are hoping to stimulate enough support from locals to see them through.
Ethiopia v Botswana | Sunday March 24 at 15:00 (GMT)
Ethiopia are tentatively on the summit of Group A with four points and are hoping to build on that lead against visiting Botswana to keep the giants of the group South Africa at bay at this junction, and wishing for the Central Africans to pull off a shock against Bafana Bafana in Cape Town.
Equatorial Guinea v Cape Verde | Sunday March 24 at 16H30 (GMT)
Leaders of Group B Tunisia have opened a wide gap between Cape Verde and Equatorial Guinea, who are now trailing by six and four points respectively. However, if the Blue Sharks could maintain their outstanding 2013 Africa Cup of Nations run, they would stand a strong challenge for the Nzalang Nacional, who have broken up in disarray after the 2012 Afcon they co-hosted with Gabon.
Lesotho v Zambia | Sunday March 24 at 15H00 (GMT)
Little is at stake for minnows Lesotho in this game, as they come on with one point against 2012 Afcon champions Zambia, who unexpectedly crashed out of South Africa 2013 in the group stage and are hoping to scramble a ticket to the 2014 Fifa World Cup to reaffirm their continental status. However, they will be playing Lesotho with one eye focused on the other match of the group between Ghana and Sudan far away in Kumasi, as a loss to Lesotho and a victory for the Black Stars could topple the Chipolopolo from the group's top.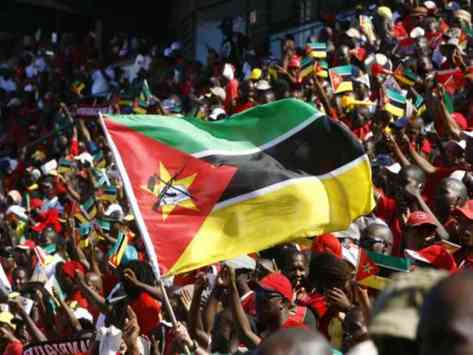 Mozambique v Guinea | Sunday March 24 at 16H00 (GMT)
In an attempt to pursue Egypt, who dominate Group G with six points, a double of what Guinea have raked from two games, the Syli National will be striving to secure an away win over Mozambique if they must remain in the competition.
Rwanda v Mali | Sunday March 24 at 16H30 (GMT)
The Eagles of Mali, who finished with bronze at the 2013 Africa Cup of Nations, have one main objective as a team at the moment – qualifying for their first ever World Cup finals – and now is the time but they have been beaten to third place in Group H by leaders Benin on four points and second-placed Algeria with three points. Mali's future in the race will depend on the outcome of the match against bottom-placed Amuvabi in Kigali on Sunday.
DR Congo v Libya | Sunday March 24 at 15H00 (GMT)
Group I appears to be one of the toughest among the 10 groups, with three rivals set to face each other – DR Congo, Cameroon and Togo. However, Libya are leading the lot with four points, although with a narrow one-point lead over the above first two teams who are second and third in the group. The Leopards are hoping to over-power the Mediterranean Knights to hold a comfortable edge ahead of the reverse fixture.
Liberia v Uganda | Sunday March 24 at 16H00 (GMT)
Liberia have the opportunity to shake things up in Group J where they are currently first from bottom with one point. Playing host to second-placed Uganda who are ahead with just a point can inspire the Lone Stars into action to eye a move up the ladder if Senegal succeed in overcoming visiting Angola.
Algeria v Benin | Tuesday March 26 at 19H00 (GMT)
Benin need to hold their ground against hosts Algeria in Blida on Tuesday otherwise the West Africans may likely lose their four-point stranglehold on Group H, as Algeria and Mali on three points each seem eager as ever to snatch victories in their upcoming encounters to leap to the top of the group.