After a relaxing morning of only minor media commitments, Willian and then Neymar spoke to the press at the Marriott Marquis in Miami at lunchtime before everyone headed for FIU's Alonso field for a light training session.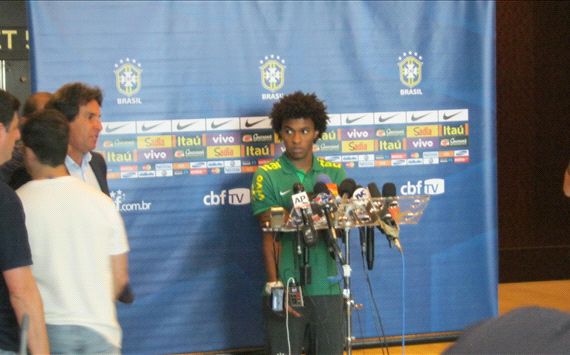 Chelsea star Willian was first up. He was slightly reluctant to try out his English, but insists it's coming along nicely.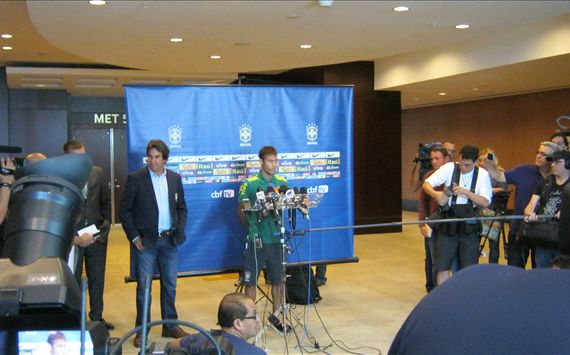 Neymar was next up. The 21-year-old was in fine form, exchanging jokes with the room and expressing his delight at the return of Robinho, who he says was always his childhood idol. Neymar even treated the gathered media to an impromptu game of keepy uppy with an American Football.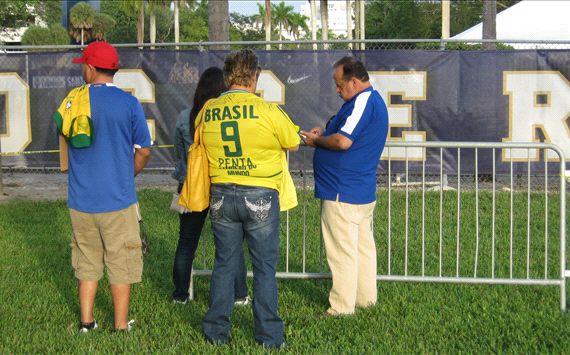 From there it was on to FIU's Alonso Field for training, where hordes of locals and Brazilian ex-pats packed the street outside the stadium to support the travelling Selecao.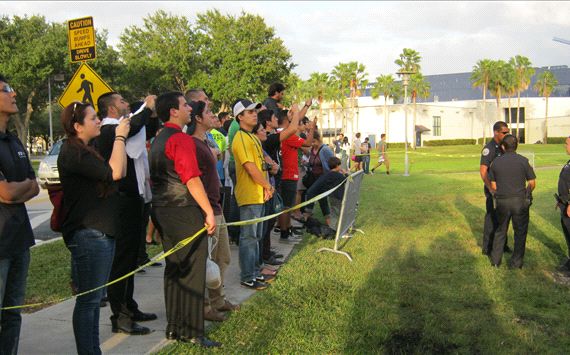 Some found a good vantage point out in the streets behind Julio Cesar's goal, where they could get a fine view of the action over the fance. Others climbed trees in order to get a look at the stars on show.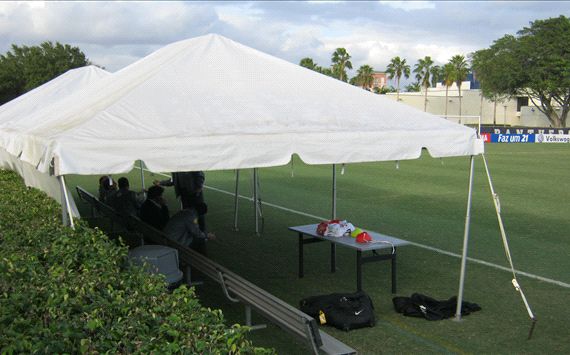 A sudden downpour meant the boss and his coaching staff got awfully wet during yesterday's training session, and so took the proper precautions this time.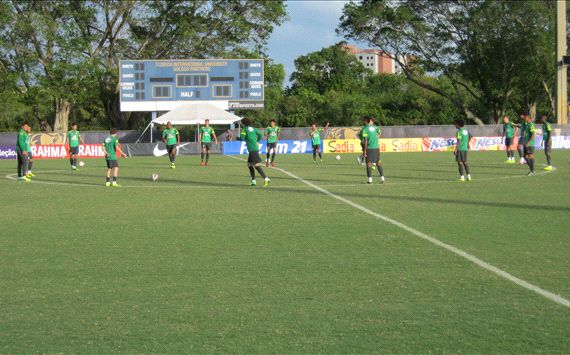 Things kicked off with a light game of piggies-in-the-middle. A cheeky nutmeg from David Luiz and constant heckling from Neymar and Robinho kept everyone in good spirits.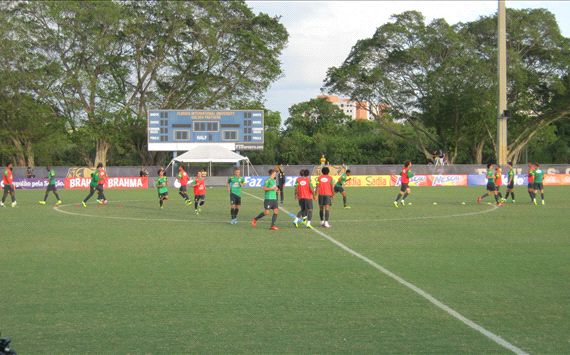 After that the legendary Carlos Alberto Torres put the boys through their paces with a warm-up before the practice match. There were goals for Jo and Maicon in the game, which saw Brazil line up this: Julio Cesar; Dani Alves/Maicon, David Luiz, Dante, Maxwell; Luiz Gustavo, Paulinho; Neymar, Bernard, Oscar; Jo.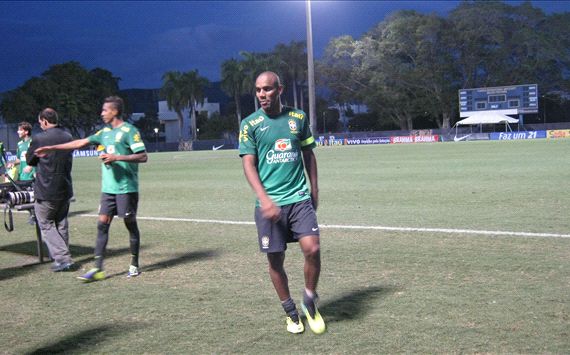 A knock for Dani Alves meant Maicon played at right-back for the A team and he scored a cracker, overlapping on the right to latch onto Jo's flick before slamming his shot past Vitor and into the roof of the net.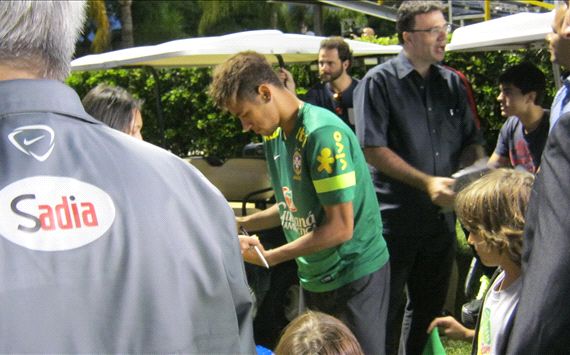 Thursday's work came to and end with Neymar and David Luiz staying behind to sign autographs and take pictures with fans. Tomorrow we're off to the Sun Life Stadium for Felipao's press conference and a final training session before Brazil meet Honduras on Saturday.