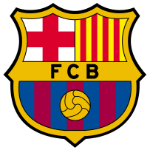 Barcelona
Saturday, December 21, 2013
Spain - 2:00 PM

The Argentine has been linked with a shock exit from Camp Nou after engaging in a war of words with vice-president Javier Faus - but the player's dad says he will stay at the club

Transfer Zone - 7:30 AM

Goal Transfer List 2013: Nothing excites fans more than the buying and selling of players, but does big spending really pay off in the hunt for success?
Friday, December 20, 2013
Thursday, December 19, 2013
Spain - 4:06 PM

Negotiations over a new contract for the four-time Ballon d'Or winner are not currently planned but his employers are open to the idea of discussing a bumper deal

World Cup 2014 - 12:15 PM

The former Albiceleste star believes his country can replicate the success of the 1986 World Cup.
Wednesday, December 18, 2013
Tuesday, December 17, 2013
Spain - 6:12 PM

Pedro and Cristian Tello both struck before the in-form Brazilian made it six goals in three games in all competitions with his late effort at Camp Nou.

Spain - 2:01 PM

The Barcelona coach believes the Brazil striker is not the finished product yet, while teammates Andres Iniesta and Alex Song reserved special praise for the 21-year-old.
Monday, December 16, 2013
Sunday, December 15, 2013
Spain - 12:42 PM

The Blaugrana midfielder is expecting a three-way scrap for this year's Spanish title, while teammate Marc Bartra feels the Catalans took a step forward against Villarreal.

Spain - 8:54 AM

The Barcelona star says his side will look to help the Brazilian add to his recent scoring spree and is determined to see out 2013 with wins in the Blaugrana's remaining two games
Saturday, December 14, 2013
Friday, December 13, 2013
Thursday, December 12, 2013
Wednesday, December 11, 2013
Copyright © 2013 Goal.com All rights reserved. The information contained in Goal.com may not be published, broadcast, rewritten, or redistributed without the prior written authority of Goal.com