Five things we learned from Everton 2-2 Arsenal
Two Arsenal stars must step up a gear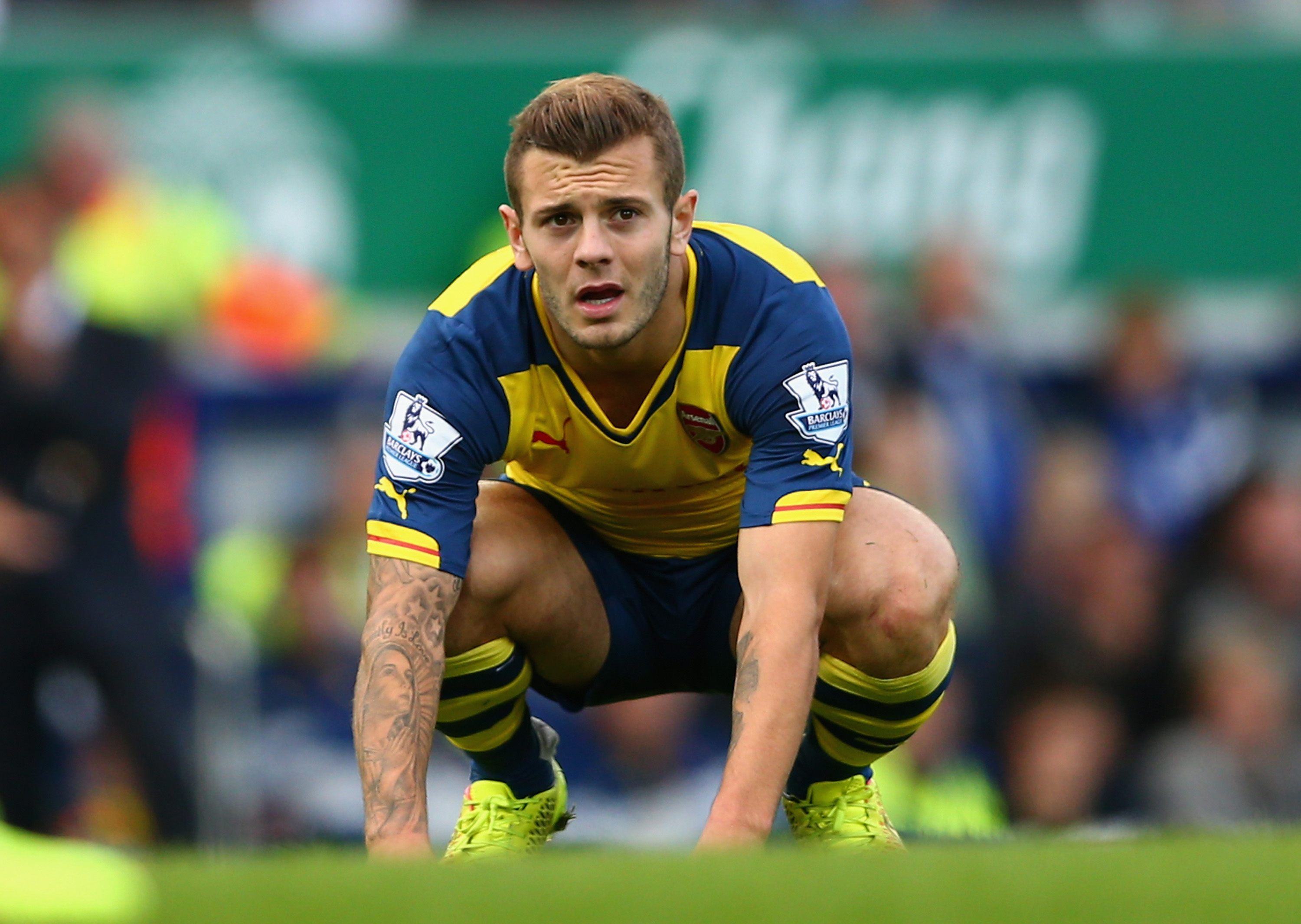 Jack Wilshere has endured a rocky couple of months. First, he was a part of England's disappointing, yet expected, World Cup exit, then he was pictured smoking in a Las Vegas swimming pool.
And Saturday he delivered another performance reminder that suggests he has plenty of improving to do in order to live up to his potential.
Capable of dictating the tempo of games and picking defenses apart with a well-timed pass, Wilshere can grab games by the scruff of the neck and inspire his side to victory.
But there is a petulant side to his game, a vicious streak that bested him at Goodison Park. A horrific foul on Gareth Barry — at a time when Arsenal was 2-0 down — saw him booked but he was lucky to escape a red card.
Barry was lucky his foot was not planted. Had it been, he would have left the field on a stretcher and ended the day in the hospital.
Aaron Ramsey's superb display also served to emphasize just how far Wilshere has fallen. It was not too long ago that fans saw the Englishman as the man to marshal the midfield, most probably at the Welshman's expense.
Now it is the other way around.
With Wenger hinting at midfield additions
— there is money to spend, after all — Wilshere may yet find himself out of the team altogether.
The same may not be said of Mesut Ozil — the status afforded to him by his 42.5 million pound price tag means he is virtually undroppable in the eyes of Arsene Wenger — but he too was not good enough on Merseyside.
The best players step up and save games. Ramsey did just that, helping his side earn a hard-earned point. Ozil, however, faded into the background, having already lost Seamus Coleman in the buildup to Everton's opener.
He cannot keep shirking responsibility. He did not set his price tag but he must live up to it. He has the talent and he no longer has the excuse of it being his first season in England.
Both he and Wilshere must step up.
Five things we learned from Everton 2-2 Arsenal