Five things we learned from Arsenal's loss to the New York Red Bulls
Jack Wilshere ...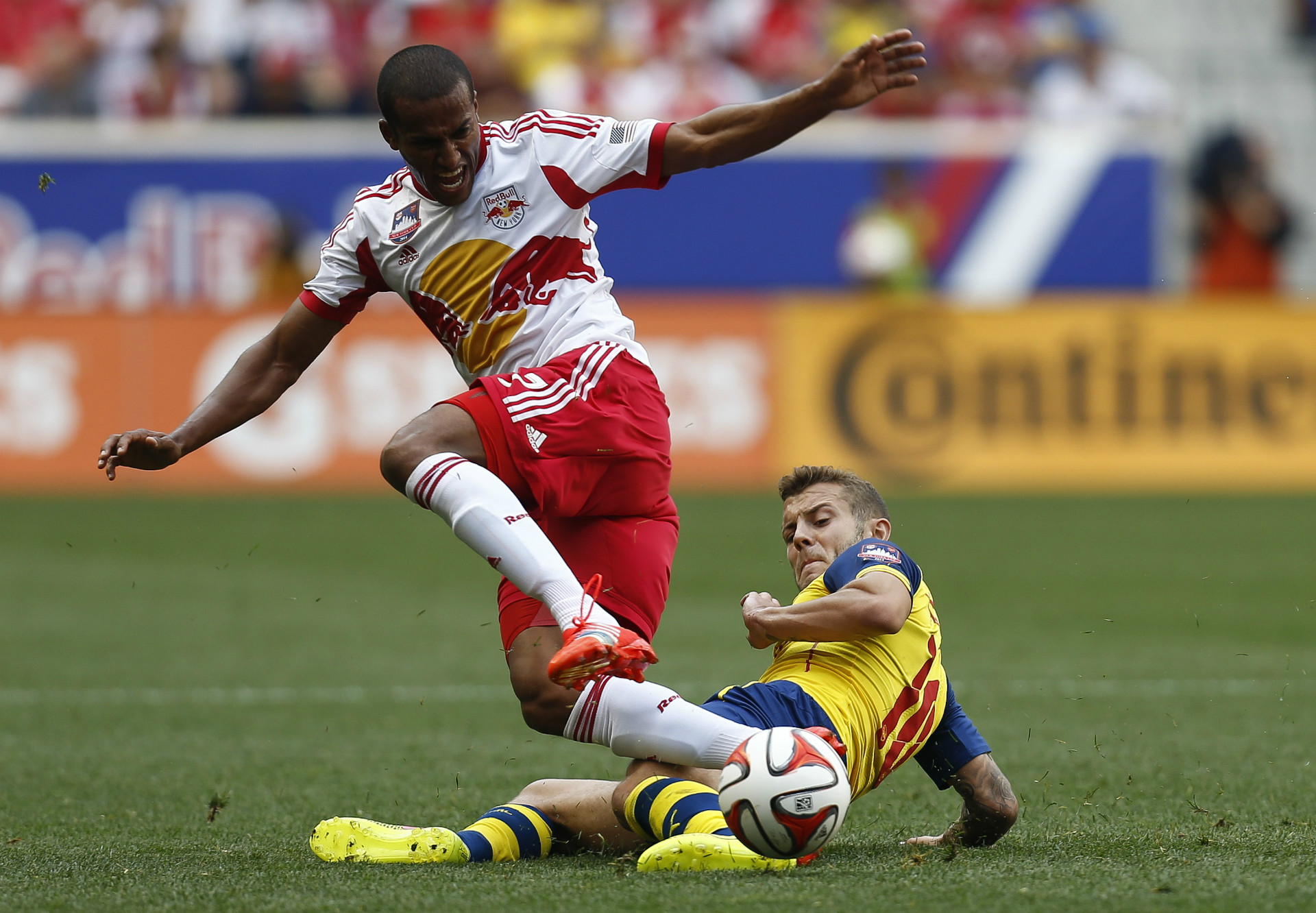 After a disappointing World Cup with England, Jack Wilshere found himself involved in controversy while on vacation this summer.

The midfielder was photographed smoking in Las Vegas earlier in July — something Arsene Wenger has criticized Wilshere for previously. Wenger has said he is "not deeply concerned" by the incident, but planned to speak to Wilshere and is expecting progression from the 22-year-old this season.

"He's at an age where you want him to [move] forward," Wenger said. "He has the potential. I believe for him the most important [thing] now is to have a good preparation. [He must] focus on getting really fit. Jack is a great player, he has a football brain, he is ambitious. I'm sure, injury-free, he can have a great season."

It is little surprise, then, to see Wilshere back in training before other World Cup participants among the Arsenal squad, and eager to impress.

Wilshere played in the opening 45 minutes alongside Mikel Arteta in the center of the Arsenal midfield Saturday. There were understandable signs of rust — he committed fouls and gave the ball away on occasion — but his desire and hunger for the game were plain to see.

This season could prove to be a defining one for Wilshere as Wenger makes a push to strengthen his squad in the transfer market. A strong preseason could be crucial to the England man.
Five things we learned from Arsenal's loss to the New York Red Bulls