Top 10 controversial goal celebrations
9. Jurgen Klinsmann (vs. Sheffield Wednesday, Aug. 1994)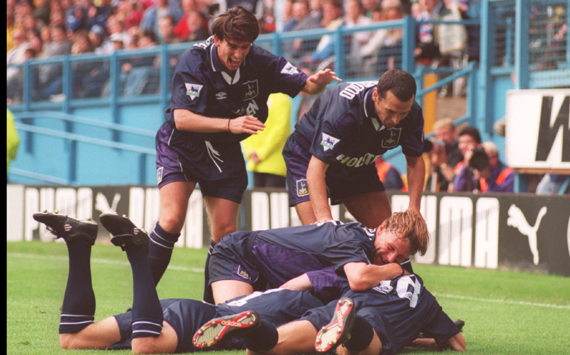 Jurgen Klinsmann arrived at Tottenham in the summer of 1994 after the USA World Cup but his reputation had already made its way across to the Premier League.

The Germany international - like Suarez nowadays - was regarded as a diver prior to his surprise appearance at White Hart Lane.

The Spurs man lined up for his debut against Sheffield Wednesday in August and Owls fans had prepared Olympic swimming-style scorecards to mark the striker's exploits.

So, when Klinsmann stooped in to power home an emphatic header, his reaction was to launch himself to the turf, with a number of teammates following suit.
Top 10 controversial goal celebrations