10. Thierry Henry - 57 million euros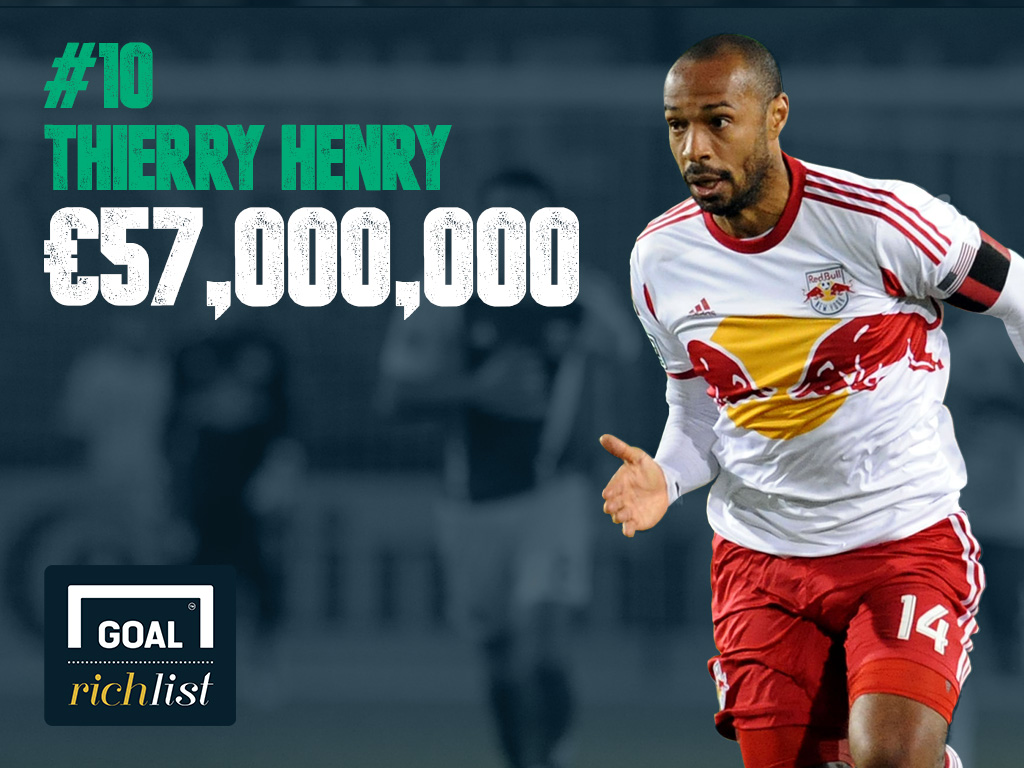 Thierry Henry's glittering career has seen him collect winner's medals for the World Cup, the Champions League, the Premier League and La Liga.

But the French forward, 36, has not only been successful on the pitch, cashing in at the height of his fame with lucrative endorsements for global brands such as Nike, Renault and Gillette.

Henry moved from Arsenal to Barcelona in 2007 for 20 million euros, signing a four-year deal with the Catalan club worth 5.6 million euros a season.

France's all-time leading scorer then eclipsed David Beckham as the highest paid player in MLS when he joined New York Red Bulls in 2010.

Although his base salary in 2013 dropped to 2.7 million euros, with bonuses Henry is still estimated to earn 3.2 million euros per year playing for New York.

Off the field, his wealth continues to grow as the public face of Puma and he was central to the launch of the sportswear company's new evoPOWER boot in 2014.

Henry also promotes Red Bull and has a string of business and stock market investments. His properties include a 6.8 million euros home in Hampstead, London, and a luxury apartment in New York that cost 11.1 million euros in 2010.